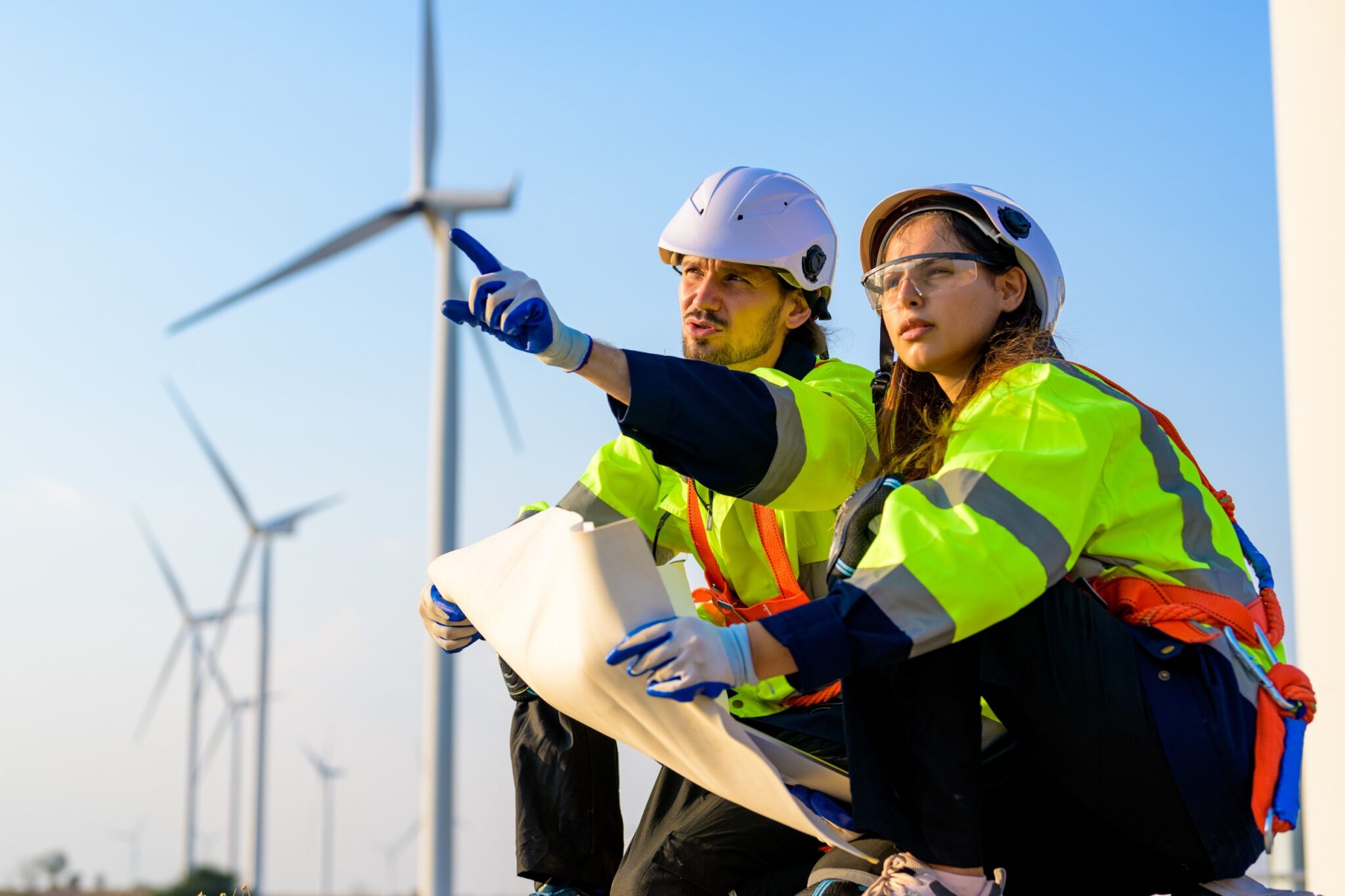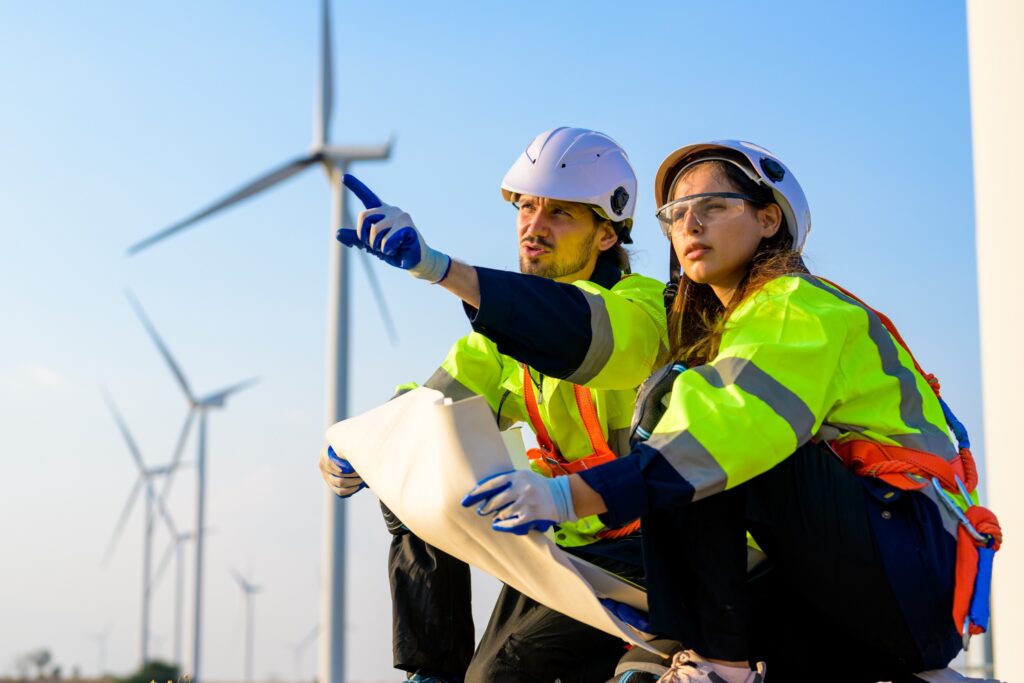 Addressing climate change and implementing sustainability initiatives are among some of the top priorities for governments, nonprofits, and the private sector. Sustainability Fellowships offer funded professional development and leadership opportunities to individuals interested in making an impact in this area. Climate and environmental issues will impact human lives in a variety of ways, including health, immigration, housing, food security, and wildlife. To promote the best future possible, organizations and governments have created sustainability fellowship programs to develop leaders and foster innovative solutions to these pressing challenges.
The following list includes fellowships for social impact investing, opportunities for international research, exchange programs between the State Department and private sector companies, a chance to work with local governments on community sustainability issues, and funding for founders, independent projects, and research proposals.
If you see an opportunity you like, be sure to save it to your ProFellow account!
The Environmental Entrepreneurs (E2) at the Natural Resources Defense Council (NRDC) select up to 6 early to mid-career professionals each year to address important environmental issues and execute projects to advocate for business and economic policies that align with these causes. E2 is focused on supporting leaders in areas including climate change, clean energy, agriculture, clean water, and nature and wildlife. The year-long fellowship includes a $20,000 stipend, support from E2 and NRDC staff, media exposure, mentoring, professional development, and other networking events.
Interested in the 1 Hotels Fellowship at E2? Check out our interviews with 1 Hotels Fellows  Dr. Nicole Mendoza and Jock Gilchrist and Vanessa Perkins (video interview).
Interested in solving some of the world's most challenging problems? The Stanton Fellowship seeks creative thinkers in the Los Angeles area to ask tough questions and work to find answers that better the lives of the city's residents. The Fellowship is open to all thought leaders with at least 7 years of demonstrated experience, including those working in government, the nonprofit sector, artists, and social entrepreneurs. Fellows can expect to work collaboratively with a cross-disciplinary network of other leaders. The Stanton Fellowship awards up to 6 fellows $100,000 for a two-year commitment.
EDF Climate Corps seeks top graduate students studying business, engineering, sustainability, environmental management, public policy, or other relevant degrees, who are eligible to work in the United States. Over the course of 10-12 weeks, EDF Climate Corps fellows are embedded within leading organizations to identify customized energy management solutions. Fellows are paid $1,250/week and reimbursed for travel expenses to the May training and fall Energy Solutions Exchange (network) event. Check the website for an early deadline.
The Urban Sustainability Directors Network (USDN) seeks to increase the representation of people of color in sustainability fields and the UDSN member network through the Equity Diversity Inclusion (EDI) Fellowship. Fellows are placed with local governments for paid, full-time employment over a 12-week summer period to work on a sustainability project. By the end of the summer, Fellows will gain an understanding of how local government offices advance sustainability goals within their communities. This fellowship is open to a wide range of ages and experiences, from current college students to experienced professionals. Fellows will also receive mentorship from USDN staff and their peers, access to USDM member discussions, free attendance at the USDN Annual Meeting, and an introduction to a network of past EDI Fellows.
The Kirchner Fellowship trains the next generation of social impact investors. Fellows have the opportunity to learn how to allocate capital to promote companies that prioritize technological innovation and advancement and sustainability initiatives. The Fellowship primarily takes place virtually during the spring semester of each academic year with some in-person educational experiences. Fellows remain at their academic institutions and can receive academic credit for participating in the Fellowship. Fellows will also receive mentorship, a small scholarship, travel, and accommodation costs for face-to-face meetings, and the capital they'll be investing.
Agora Energiewende invites 8 fellows to join their office in Berlin, Germany to learn more about the energy sector. EnerTracks Fellows have around 5 years of professional experience in the energy or climate sector, currently, work in an organization related to energy policy, and come from an Official Development Aid country. Fellows will continue working with their home institutions part-time and spend the rest of their time getting trained by Agora Energiewende's experts on topics like research methods, energy markets, and power system flexibility. Training sessions are supplemented with group discussions and other work. Additionally, Fellows will work with mentors to take on a transformation topic relevant to their home institution with the goal of implementing it in their home country.
The Franklin Talent Exchange Program is a partnership between the U.S. Department of State and private-sector employers to advance foreign policy initiatives in areas like energy, agriculture, the environment, the ocean, science and technology, and economic growth. This program allows private sector employees to exchange positions with State department employees for one year where they'll work on assignments that align with State Department foreign policy priorities. FTEP Fellows are mid-to senior-level professionals who are looking to share their expertise in a given field to consult on these assignments. Though FTEP Fellows are sponsored by their employers and not the State Department, Fellows are granted many of the same responsibilities and opportunities as regular employees like training, awards, and the ability to travel.
The Kinship Fellowship selects 18 conservation leaders with at least 5 years of experience to stay in residence at Bellingham, WA for a month. While in residence, Fellows will focus on learning and applying market-based conservation solutions and gaining leadership skills. Fellows engage in discussions, exercises, and peer-learning sessions to help solve complex challenges. As part of the program, Fellows receive an $8,000 stipend and join a global community of innovators and leaders who are passionate about conservation. Even after the Fellowship ends, you'll have access to the network of Fellowship alumni, mentors, and funding opportunities.
Interested in applying to this fellowship? Read our interview with Kinship Conservation Fellow Jos Hill. In it she shares her fellowship experience and application tips.
Echoing Green is for leaders seeking to advance equity and solve big challenges. If you have a founder or leading team member of an organization that has launched or is launching an original idea, Echoing Green wants to offer leadership development, capital, and community to support this idea. Individual fellows will receive $80,000 over 18 months and for-profit organizations can receive recoverable grants to fund their ventures. Fellows will also receive expert support and guidance throughout their entrepreneurial journey, emotional support, and opportunities to connect with other Fellows across the globe, both past and present.
Have a project that could change systems and encourage progress in building a more sustainable world? The Nathan Cummings Foundation Fellowship seeks three emerging leaders with social justice ideas to turn their inspiration into a reality. The project should focus on addressing climate change and inequality and have clearly defined goals, audience, and projected impact on the target community. Fellows will receive $150,000 in two installments over 18 months, training, resources, and leadership development.
The Fox International Fellowship sends graduate and doctoral students to one of 21 partner universities around the world to become leaders in their fields. Fellows spend 10 months at the partner institution undertaking independent research. Fellows are selected based on their dedication to research and civic engagement, academic achievement, language skills, and a strong research proposal designed to enhance the world's peace and prosperity. Fellowship awards include round-trip travel, accommodations in rental housing, health insurance, sponsored visas for fellows and their families, and a living stipend. Fellows can also apply for additional research travel funds up to $2,000.
Interested in what Fellows of climate change and sustainability fellowships have to say about their fellowship experience? Read Be a Part of the Climate Solution Through Climate Change Fellowships, which contains quotes from Fellows of six different fellowship programs.
 © 2023 ProFellow, LLC all rights reserved.