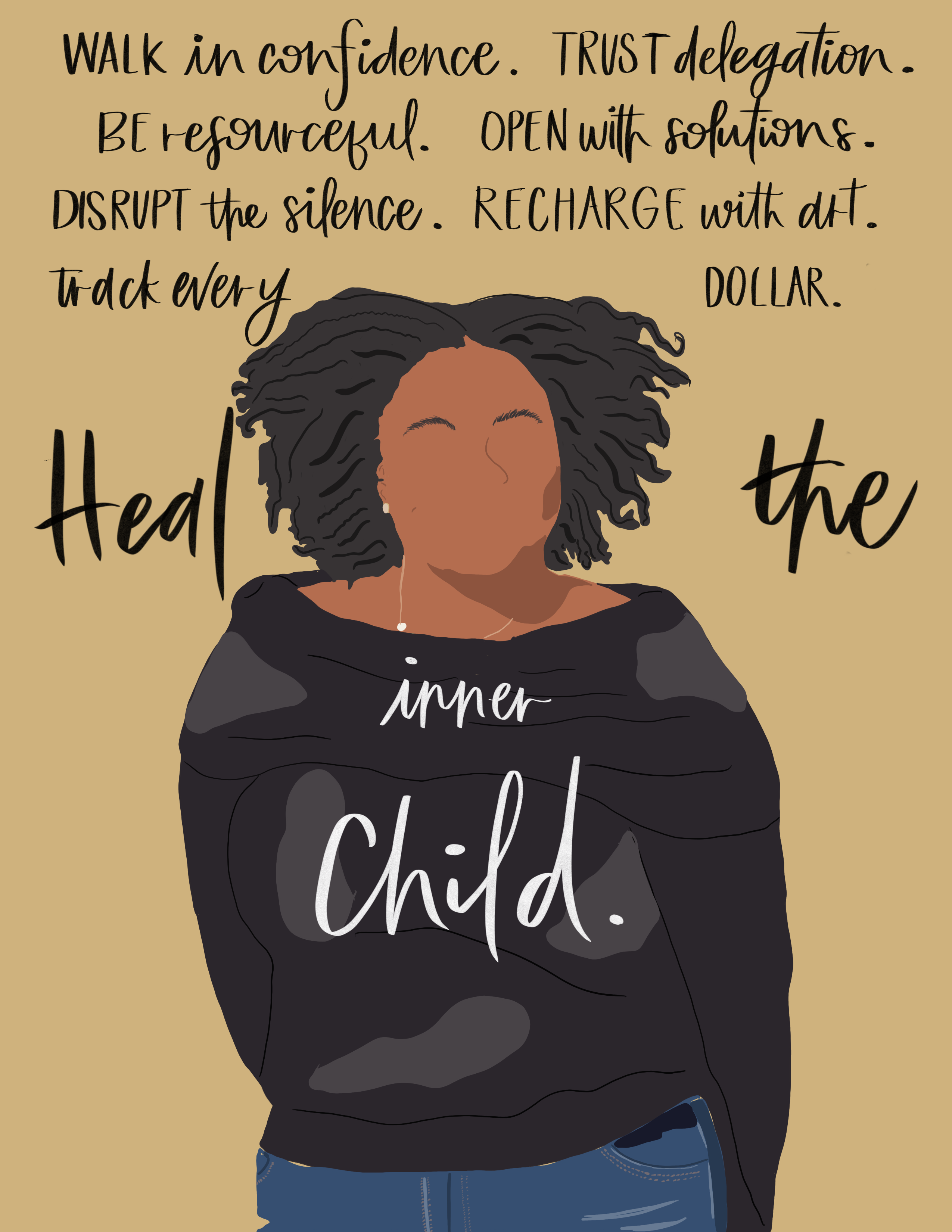 Serina Gousby wanted to learn more about the nonprofit sector and strengthen her leadership skills. The Institute for Nonprofit Practice's (INP) Community Fellows Program offered her the opportunity to identify solutions to issues in the nonprofit sector and build her confidence in the industry.
This fellowship is the perfect opportunity for the next generation of nonprofit and community leaders dedicated to social change. It invests in emerging leaders by advancing their leadership skills, increasing their social capital, and embedding students in a robust professional network to propel their careers. 
We recently spoke with Serina Gousby, a 2021-2022 Community Fellow, to learn more about her experience in the Institute of Nonprofit Practice's Community Fellows Program.
If you are interested in applying for The Institute for Nonprofit Practice's (INP) Community Fellows Program, you can bookmark the fellowship to your free ProFellow account.
Tell us about your background and professional journey. What led you to INP's New England Community Fellows Program?
I was born in Boston and raised in Cambridge, Massachusetts. In 2016, I graduated from Suffolk University, studying English/Creative Writing and Black Studies. In 2018, I joined GrubStreet, a nonprofit creative writing center in Boston, as their Development Associate, and currently, I'm the Manager for the Boston Writers of Color (BWOC) program. In 2020, I was recommended by colleagues at GrubStreet to apply. At the time I was the Development Coordinator and the BWOC Coordinator. I had an interest in managerial roles, wanted to build more confidence as a leader, and needed a deeper knowledge of the nonprofit sector. I wasn't accepted in 2020, but decided to apply again in 2021, and was accepted into the program.
Can you describe what a week in the life of a New England Community Fellow is like? How did this opportunity allow you to advance your career and expand your professional network? 
For my 2021-2022 cohort, the program was virtual via Zoom, so we didn't see each other in person. There were two types of seminars we attended each month, the management seminars and the practice seminars. The management seminars were held twice a month on Tuesdays for four hours. In those seminars, we would dig into various topics and readings that we have focused on throughout the weeks and connect with each other. The practice seminars were once a month with a smaller group. In the practice seminars, we identified problems or situations within our roles. We would determine solutions and strategies that could help our organizations or programs improve and strengthen. Aside from my group, my practice seminar facilitator, Carl Thompson, Executive Director at the Boys & Girls Clubs Of Boston, played an essential role in how I manage my program today and navigate the steps of decision-making within the nonprofit sector. Most of the week included balancing work, life, and the readings that we were assigned, as well as checking in with our accountability partner each of us was assigned to at the beginning of the cohort year. One advantage that my cohort had while gathering virtually was being able to engage with the New York cohort during some of the management seminars and learning about their organizations. That definitely expanded our professional network.
This program was a life-changing experience for me. Towards the end of the program in May of 2022, I became a manager for the BWOC program. I felt very confident having that title because of the many topics and strategies that were discussed in the INP program. One of my favorite seminar topics was "Best Practices in Self and Community Care," and in working in nonprofit and community organizing, it's often hard to balance the wellness of the people you're serving and the wellness of yourself. I was not in a great place mentally at one point during my cohort year, and learning different tactics like listing the activities that are nourishing, and the activities that are depleting, was so crucial for me. In addition, our Management Seminar Faculty, and Senior Advisor of Faculty Development & Learning at INP, Aviva Luz Argote, would often begin each management seminar with meditation or a moment to check in on our mindfulness, and I thought that was so amazing to do before we dug into the topics.
The Community Fellows Program gathers a community of aspiring nonprofit and community leaders who are dedicated to social change and improving their leadership skills. What was it like connecting with so many diverse intellectuals? How did this exposure to different ideas and talents play a role in your fellowship experience?
It was great to connect with so many different people with various nonprofit roles, especially many colleagues of color. I felt very comfortable and safe with my cohort and my practice seminar group, discussing difficult days or moments, and being given support and virtual hugs. All of us have dealt with similar challenges and situations within our nonprofit organizations, and there was so much encouragement and peace within that virtual space. 2021-2022 was a rough period, and they helped me find my power and strength again as a community organizer.
What advice do you have for others applying for the Community Fellows Program?
If you are looking to grow as a leader and have a community of colleagues within the sector, this is definitely the program for you. Not only will it help you understand the culture and aspects of the nonprofit sector, but you also gain confidence and support, as well as clarity in what you need for your professional career. You should identify the problem within your career or role that you need help solving, and the people within your role who can advocate for you. Those two things will help you so much within the application process.
Are you interested in other nonprofit fellowships? Check out this article of 11 Fellowships for Nonprofit Founders, Leaders, and Executives.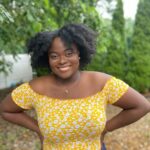 Serina Gousby is a writer, calligrapher, and Program Manager for the Boston Writers of Color (BWOC) program at GrubStreet. The BWOC program focuses on artistic and career development for writers of African, Indigenous, Native, Latinx, Asian, Pacific Islander, and Arab heritage in New England and beyond. Through this role, she oversees programming, engages with members, and provides opportunities and guidance to writers of color. She holds a Bachelor of Arts in English from Suffolk University and a Certificate in Community Leadership and Social Change from the Institute of Non-Profit Practice and Tufts University.
© 2023 ProFellow, LLC, all rights reserved.