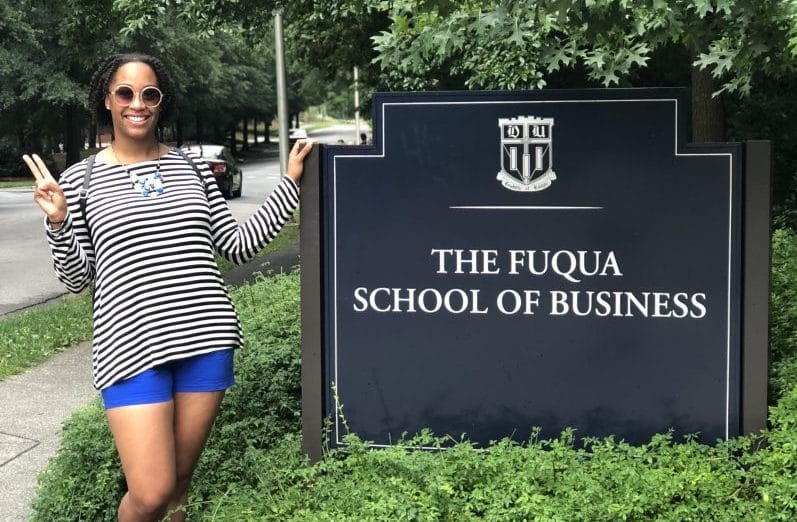 The Forté Fellowship is a fellowship for women pursuing an MBA that aims to increase the number of women in business. Women of color with significant leadership experience and a demonstrated commitment to the wellbeing of women and girls are encouraged to apply.
This fellowship for women pursuing an MBA provides networking opportunities with leading companies in the Forté network, mentorship from Forté alumni, and leadership development opportunities.
We spoke with Ashlie Tyler, a current Forté Fellow at Duke University, to learn more about the fellowship and hear her tips for preparing an application.
1. What inspired you to apply for the Forté Fellowship?
I was introduced to the Forté Foundation by a friend from undergrad who had participated in Forte's MBA Launch program. I also had the opportunity to attend a Forté forum in Chicago, where I learned about the Forté Fellows Program.
The program was created to increase the representation of women in business school. Each year, Forté Fellows are selected based on their leadership experience and other achievements by their respective school's admissions committees. At Duke University's Fuqua School of Business and most other partner schools, there is no separate application to be considered.
The Forte Fellowship made the MBA affordable. From what I've read, admissions committees pay special attention to women who demonstrate academic, team, community, or creative leadership and are particularly interested in those who display a commitment to women and girls via personal mentorship or community involvement.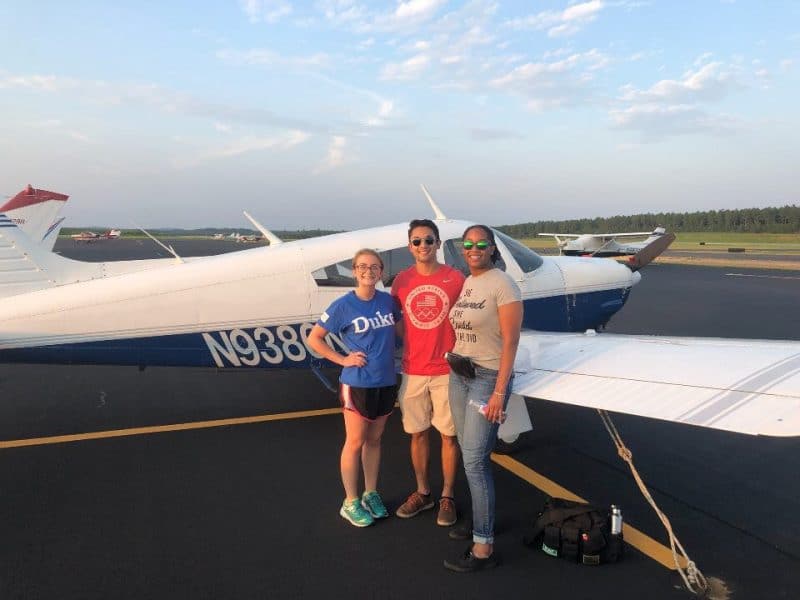 2. What are the benefits of the Forté Fellowship?
The fellowship money is just one benefit bestowed upon fellows. Forté hosts an annual conference where fellows are given the opportunity to network with sponsor companies and panelists. I know fellows who secured internships through the connections they made at the conference. I'm pursuing a summer internship and post-MBA career in finance, and I found the Financial Services FAST Track Conference that Forte hosted to be a vital resource. In addition, there are a myriad of other resources that I'm excited to take advantage of over the next two years (and beyond). Forte Fellows have unique access to networking opportunities with industry leaders and to professional and personal development programs as well. The organization pushes beyond fellows' time in business school to do their part in ensuring that our careers grow without bound.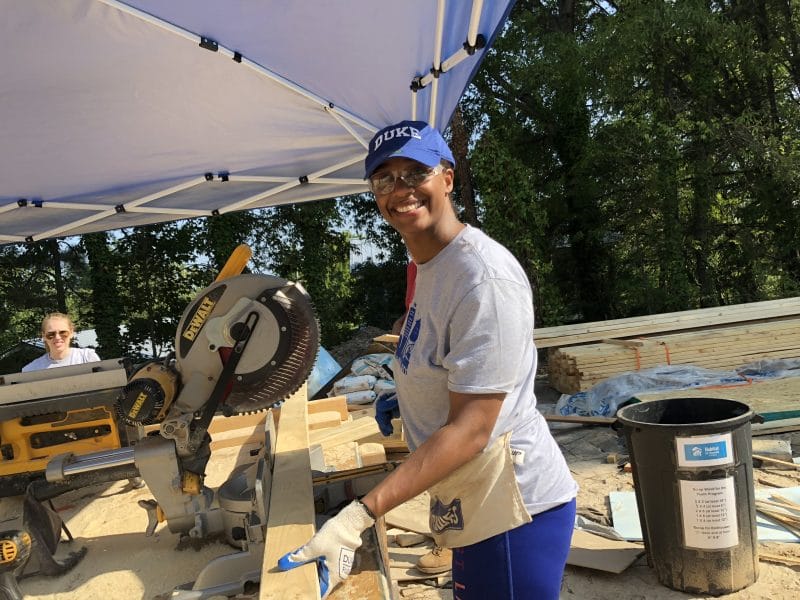 3. What tips would you give others applying to the Forté Fellowship?
Believe it or not, your application for the Forté Fellowship begins long before you decide to apply for the MBA. Admissions committees seek to identify women who have demonstrated leadership capabilities and a commitment to other women and girls throughout their personal and professional lives. They want those who have a demonstrated passion for helping women to become members of their MBA communities. As such, the strongest piece of advice I can give is to be genuine in your application process and highlight the attributes you believe Forté Fellows embody. Think beyond your admissions essays. Your resume, application supplements, and interviews are all great opportunities to strengthen your candidacy for the Forté Fellowship. Reflecting upon my application, I believe two things stood out:
Community Leadership: My personal mission is to empower underserved youths to affect social change in their communities. My dedication to this mission was apparent through my pre-MBA career in education and through my membership on the boards of children and family-serving organizations. I wrote about these experiences in the supplementary parts of my application and highlighted them on my resume.
Commitment to Women and Girls: I am deeply committed to bettering the lives of women and girls. It's one of the reasons I joined Alpha Kappa Alpha Sorority, Incorporated, an organization that was founded on a mission comprised of five basic tenets, one of them being, "to study and help alleviate problems concerning girls and women in order to improve their social stature." I wrote about some of my leadership work in Alpha Kappa Alpha in the supplementary parts of my application.
Further, as a Black woman, I note and take personally that our absence from business school classrooms directly correlates to a dearth in representation in business leadership on a global scale. A core piece of my "Team Fuqua" admissions essay centered on my desire to be a part of Fuqua's efforts to increase the number of Black women in our program. I believe that both my pre-MBA leadership work with Alpha Kappa Alpha Sorority, Incorporated and the recruitment work I wrote about are very much aligned with the mission of the Forté Foundation and, accordingly, stood out to Fuqua's admissions committee.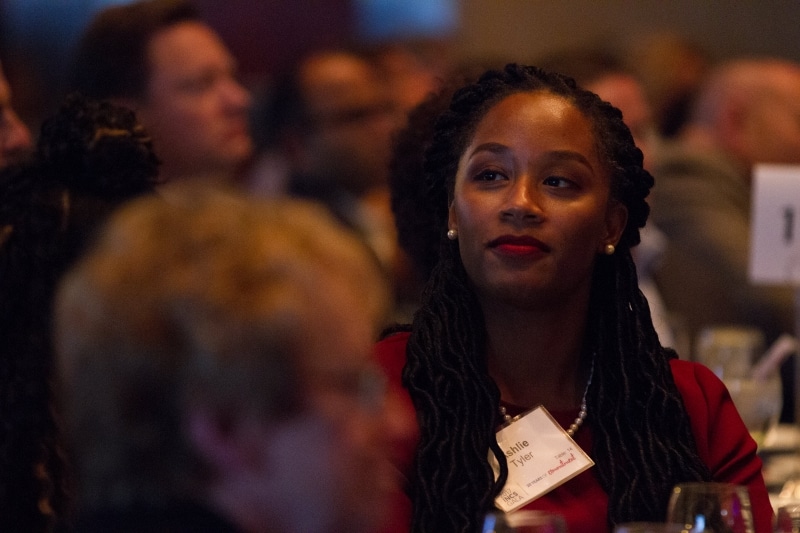 Ashlie Tyler is a first-year MBA candidate at Duke University's Fuqua School of Business. Prior to Fuqua, Ashlie spent eight years in human capital management and business development in the financial services and education sectors. She has a deep, personal commitment to addressing social justice issues and carries forth that responsibility in all she does. In addition to being a Forté Fellow, Ashlie has the honor of calling herself a Robert Toigo Fellow and a Textron Charitable Trust merit scholarship recipient. On campus, Ashlie is a CASE i3 Associate, an Admissions Ambassador, and a member of the Association of Women in Business, Black and Latino MBA Organization, and Finance clubs.
Interested in applying? Bookmark the Forté Fellows Program to your ProFellow account.
© ProFellow LLC 2018, all rights reserved.