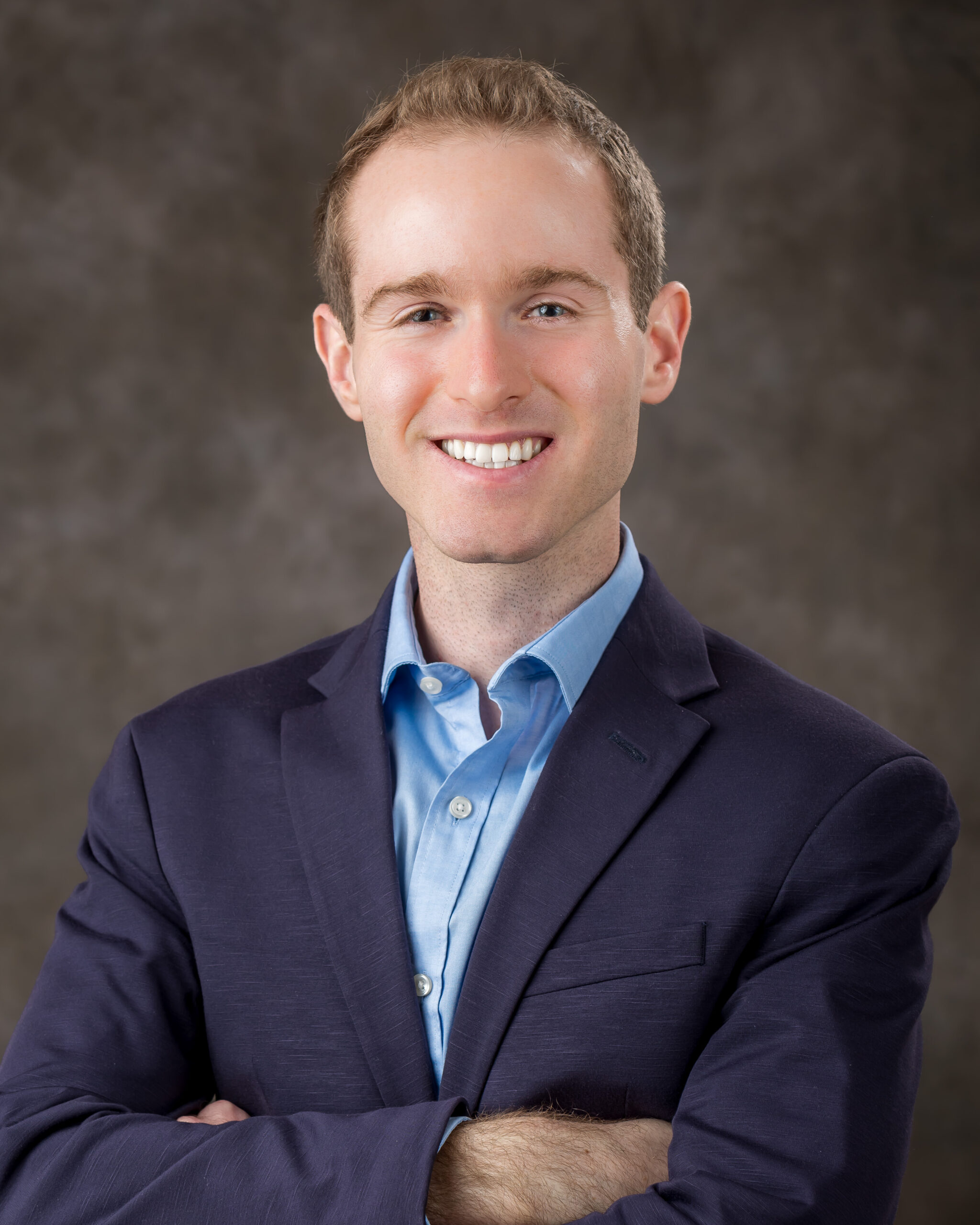 As a high school and college student, Reed Shafer-Ray began noticing that effective social change can be a lifelong effort. Some places, however, lack the resources to support local leaders, with some leaders choosing to leave their communities to pursue leadership opportunities elsewhere. To combat this brain drain, Reed founded the Mountaintop Fellowship.  In the spirit of Dr. Martin Luther King, Jr., whose "Mountaintop" speech called for people everywhere to rise as leaders to create a better world, Mountaintop cultivates locally rooted moral leadership, supports community self-reliance, and strengthens local institutions in places worldwide where success too often means leaving and not coming back. 
Mountaintop's flagship program is a paid, one-year, full-time fellowship for exceptional emerging leaders to stay in or return to their home communities and contribute to systems change in lower-income countries. Mountaintop matches Fellows with locally led NGOs, social ventures, and government agencies to lead high-impact projects promoting community empowerment, strengthens the capacity of Fellow hosts, and amplifies Fellows' potential through mentorship, grants, a lifelong community of inspiring peers, and a two-week leadership institute hosted at Harvard University's Edmond & Lily Safra Center for Ethics.
Tell us about your background and professional journey. What led you to found the Mountaintop Fellowship?
I became interested in leadership after two formative events when I was 17: 1. My father passed away after a years-long battle with leukemia; 2. A tornado ripped through the city neighboring my hometown in Oklahoma and killed nine elementary school children when their school collapsed on them. Whether related to preventative health care or building storm shelters in schools, I learned from these events that ethical, effective leadership is literally a life-or-death matter.
In college at Harvard, I co-founded a semesterly lobby day that took 50+ volunteers to the State House each semester to push for legislation supported by young people. After a family friend committed suicide, I talked with the mother and worked with our state representative in Massachusetts to draft legislation to protect at-risk individuals from accessing firearms, helping one of those bills get signed into law.
However, my senior year I saw many of my classmates who had come to college wanting to make the world a better place take jobs at the biggest companies in the biggest cities in the world. Disappointed, I wrote an op-ed describing the structural brain drain that, in a world with so many important challenges, was pushing many of the world's best and brightest to leave behind the communities and areas of impact where they could do the most good.
After reading this op-ed, Joe Nail, at the time a student at the University of North Carolina at Chapel Hill whom I had never met before, asked me to join his founding team with Lead For America (LFA). LFA's flagship program is a selective, one-year, full-time fellowship program for high-potential young professionals to address critical challenges and strengthen leadership in their hometowns before advancing to state and national leadership.
As Lead For America grew past the startup stage and we hired several world-class staff to handle much of our operations, I began thinking about the numerous friends and colleagues over the years that had shared how deeply a similar initiative was needed in their home countries. I wanted to learn more, so starting in June 2022 I spent six months traveling and learning from international development experts, executives from peer nonprofits, and leaders of all ages from 60+ countries about the intersection of global leadership and brain drain. It is with the inspiration and lessons learned from these conversations that I founded Mountaintop alongside a team of incredible Board Members, Advisory Council members, donors, and fellowship hosts. Without the generous support of hundreds of amazing individuals from around the world, Mountaintop would not be possible.
What does the process of founding a fellowship look like? How do you find supporters? How do you decide the Fellowship's goals and benefits?
Founding a fellowship takes deep faith in the power of community, education, and relationships to change the world. Because of the decades it takes to see the work fully bear fruit, it takes patience and persistence. And most importantly, it takes humility to recognize that transformational impact comes from a collaborative network of values-based leaders, not solo "heroes."
Because so much of the value of fellowships is being part of transformational relational networks, no one is able to found a fellowship alone. It requires serious time listening to relevant players in your space, such as peer organizations, fellowship hosts, training partners, universities, and foundations. So many good things happen in life when you approach values-aligned people with kindness and an openness to creative possibility. From this, powerful moments of serendipity arise, birthing ambitious, inspiring collaborations that could not have been pre-planned.
To determine the goals and benefits of any fellowship, the most important step is to first listen to the people you aim to serve. Why does the fellowship need to exist? How will the fellowship change the life of its Fellows in a way that no other program can? The more specific you can answer these questions, the better. This will also require plenty of market research. Sometimes it's best to replicate an already successful program to increase access for more people, while other times a totally new solution is needed. But in both cases, the fellowship will be much more impactful if you become the world's leading expert on your particular program design. And this requires rigorous engagement with the practitioners already in your space.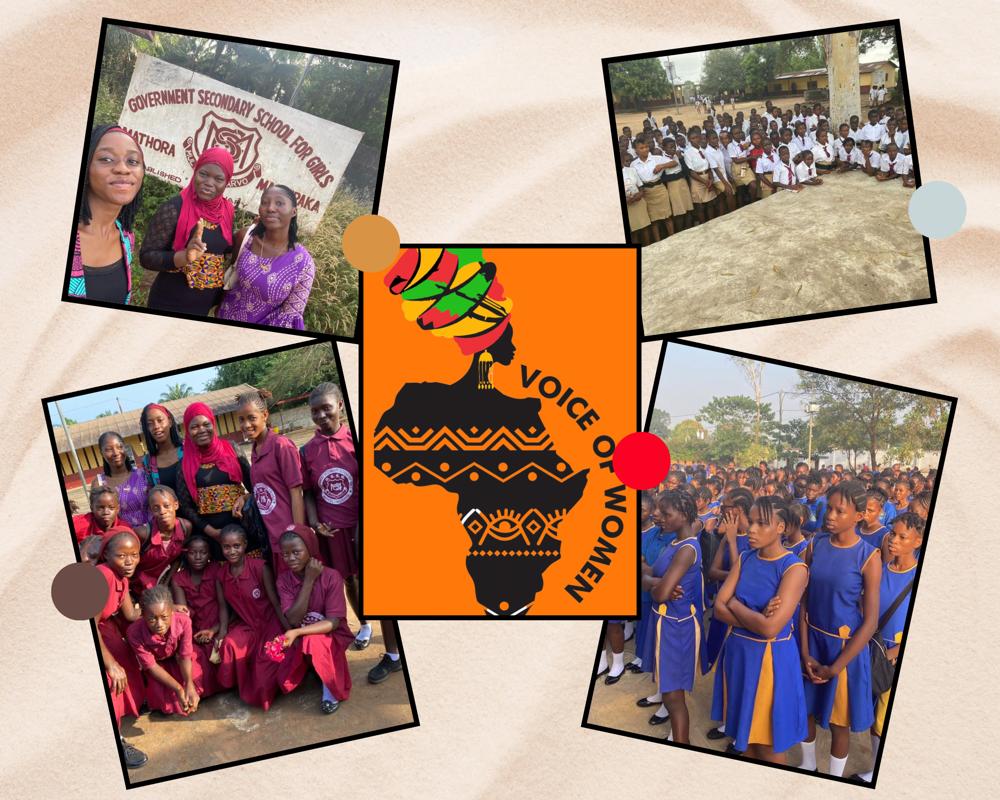 Can you describe what a week in the life of a Mountaintop Fellow might be like? What are your goals for potential Fellows participating in this program? 
The purpose of Mountaintop is to help communities reach their fullest potential. From our research and conversations, we believe the only way for this to happen is for us to invest in the potential of what makes up communities — their people. While there are so many important ways to strengthen the human capital of a place (e.g. education, workforce development, job creation, public health, peacebuilding, etc.), Mountaintop is starting with a key challenge faced by lower-income communities in every country on Earth — the brain drain of promising young leaders.
All over the world, from states in Middle America like Oklahoma (where I grew up) to countries with ongoing politico-economic crises like Nigeria, there is an out-migration of exceptional young talent from the places where it is needed most. In most places on Earth — especially rural and tribal communities and low-income urban neighborhoods — there is a shortage of teachers, doctors, engineers, entrepreneurs, and qualified civil servants, with devastating effects on health, education, and economic outcomes. Just as bad, beyond the geographic brain drain, there is also impact brain drain — people opting out of impactful fields for more lucrative but less impactful jobs. With fewer people attracted to working in jobs most essential for thriving communities such as government, NGOs, and socially minded entrepreneurship, there is a vacuum of civically oriented moral leadership necessary to craft wise policies, provide high-quality human services, and create meaningful jobs. In many places, geographic brain drain and impact brain drain reinforce one another, creating a vicious cycle that weakens communities. These trends are fundamental to most of the challenges our communities face — poverty, extreme inequality, war, climate change, and beyond. Most problems are created by people, and can only be solved by people working in the right places on the right things.
If we are to reverse these trends, it must start with providing meaningful alternatives for young people. Over half of the world's population is under 30, and decisions youth make on where they choose to live and what they choose to do will have transformational effects on humankind during a period of historic change and dynamism. I believe the problem isn't a desire to serve. I've talked to hundreds of youth from six continents who are hungry to make an impact on the problems they see from their windows. But without a stable job, paycheck, professional support, nor a peer group of companions engaged in the lifelong project of building a better world, so many future MLKs and Mandelas are either struggling to pay their bills due to unemployment or underemployment, or for the "lucky ones," sacrificing their passions for the 60 hour/week desk job in a posh highrise far removed from the action. In both cases, the transformational potential of the next generation is being squandered.
For these reasons, Mountaintop has two primary aims with its first major initiative, the Mountaintop Fellowship: 1. Increase the "stickiness factor" of exceptionally promising young leaders to stay in or return to the communities where they're from and work full-time in areas of high impact; 2. Ensure each Fellow is equipped with the leadership skills, mentorship, peer friendships, and financial resources to play a key role in building the collective leadership capacity of their communities. It is by building a fellowship program that amplifies the stories of inspiring locally rooted leaders that we can help change the paradigm of community development from pursuing short-term results by following the dictates of outside agencies to sustainable community-led investments in the capabilities of local people to solve their own problems. 
In framing these goals, Mountaintop is indebted to the leadership of amazing peer organizations like Ashoka, Acumen, Teach For All, Global Health Corps, School of Politics, Policy, and Governance, Emerging Public Leaders, CorpsAfrica, and African Leadership Academy, as well as global collectives like The Possibilists and the People First Community, that have tirelessly worked for decades to invest in the potential of young people and collective leadership while recentering international development conversations around the need to support local people to solve local problems. Through its work, Mountaintop hopes to contribute to this larger movement. 
As for the fellowship itself, a week in the Mountaintop fellowship could vary dramatically, but the common denominators are high-impact work, world-class training, and transformational friendships. 
To briefly describe how the program works:
Placements: Mountaintop places Fellows with high-impact local governments, NGOs, and social ventures in underserved communities in lower-income countries to address a critical community need. Hosts determine a fair, competitive stipend based on the cost of living for their community. Mountaintop also provides full-time paid fellowships for promising leaders working on independent projects in their home countries anywhere in the world outside the United States. For its inaugural cohort, Mountaintop will host 15-25 Fellows across 8+ countries starting July 2024.
Leadership Institute: In July before their placements, Fellows attend a two-week Leadership Institute at Harvard University's Edmond & Lily Safra Center for Ethics in Cambridge, Massachusetts. The Institute focuses on four components: moral leadership, or living by higher values while inspiring others to do the same; systems leadership, or impacting culture, behaviors, policies, and other levers to create large-scale change; public leadership, or interacting with government bodies whether as an elected official, minister, or advocate to promote effective, accountable institutions; and community empowerment, or designing and implementing community-relevant programs that support the socio-emotional, professional, civic, and leadership development of fellow community members.
Catalyst Funds: During the fellowship, Fellows can apply for up to $2,500 in competitive Mountaintop funding to invest in human capital development projects.
Lifelong Support: Mountaintop provides lifetime support through 1:1 mentorship, job support, and access to grants and scholarships to help Fellows and alumni grow as locally rooted leaders.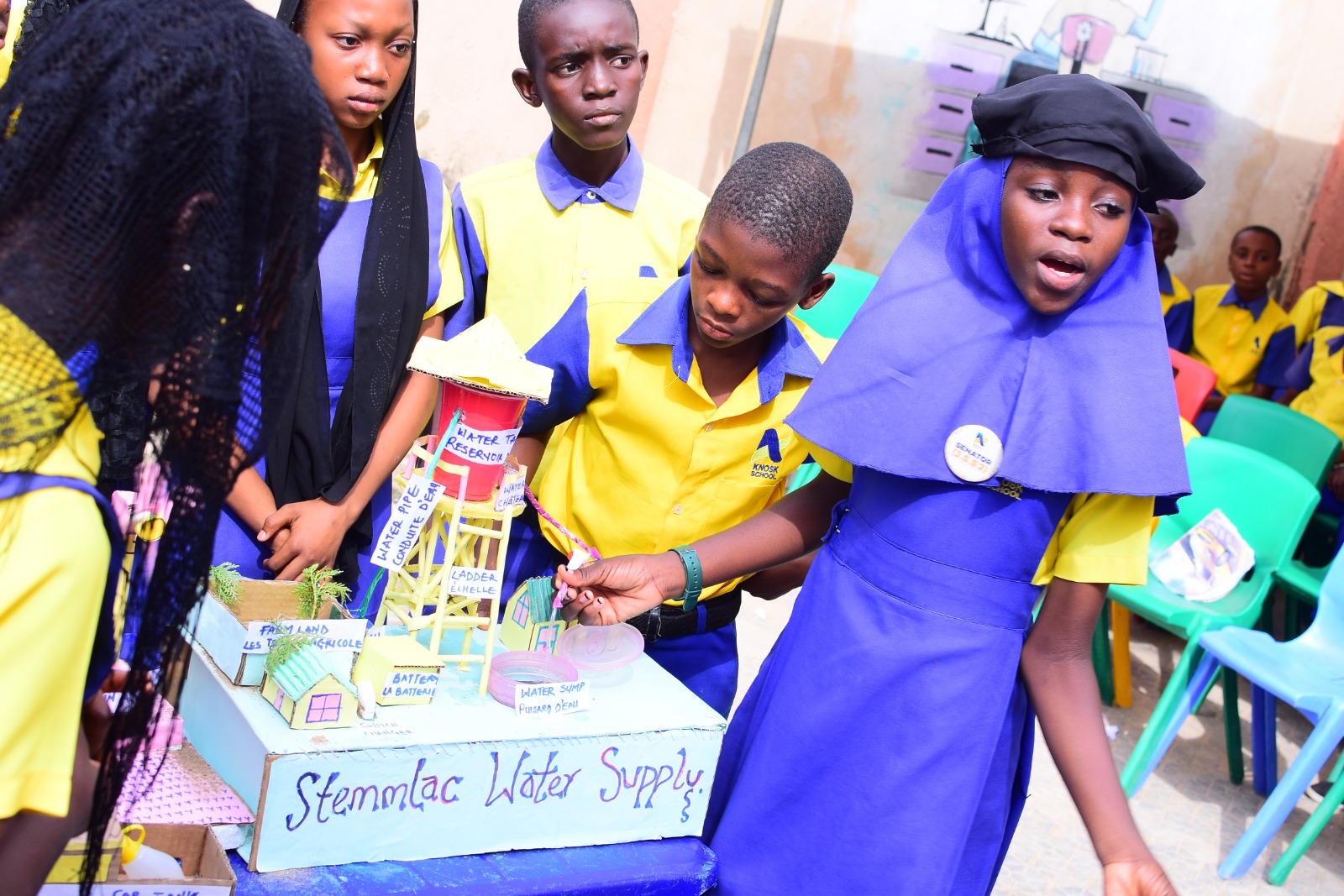 What advice do you have for others looking to found their own fellowships?
Beyond becoming an expert on your problem statement and program design, being radically collaborative with other players in your space, and being patient in the early months to build the infrastructure necessary before launching, I would offer two final pieces of advice:
Keep yourself inspired by frequent engagement with what motivated you to start in the first place. Whether this is building relationships with the type of people you want to serve, reading texts from moral leaders like Dr. Martin Luther King Jr. (an endless source of inspiration for me), or otherwise, find what will keep you moving forward during the many tedious hours spent writing reports for donors or completing expense reports

Challenge yourself not to settle for easy answers or what you think your funders want to hear. Think deeply about what is

really

needed for your fellowship to have counterfactual, root-cause impact. And then improve your answers to these questions as you continue to learn more.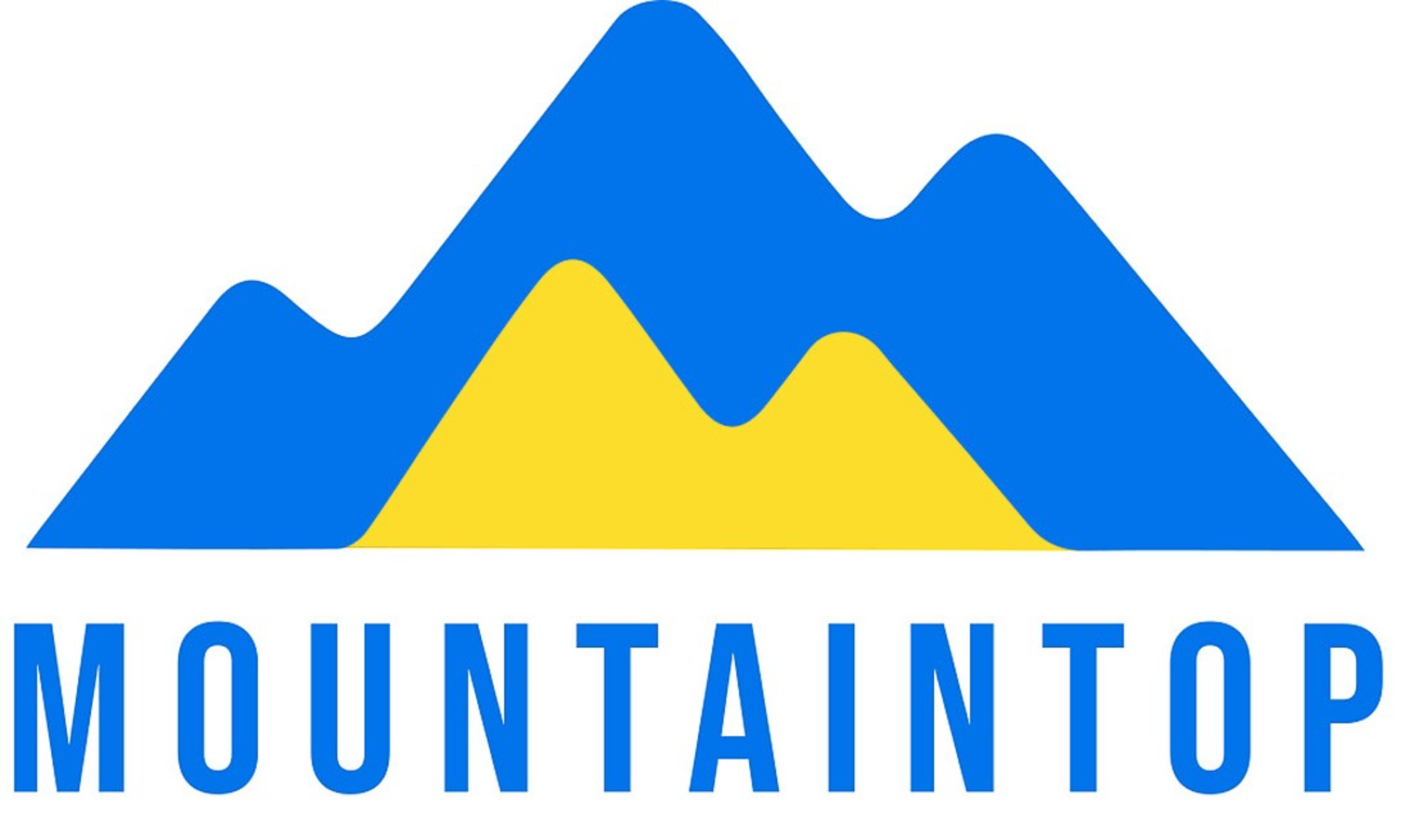 What advice do you have for anyone applying to the Mountaintop Fellowship?
Above all, Mountaintop is looking for civic ambition, passion for one's community, and deep moral integrity. We are not looking for one mold of leadership — we admire leaders as diverse in approach and career path as Leymah Gbowee, Sir Fazle Hasan Abed, or Thich Nhat Hanh. We invest in potential, not past experience, though past experience can help inform potential. We care less about academic performance.
Last, we encourage everyone to apply. Beyond having placements for particular locations, we also offer independent fellowships for outstanding emerging leaders to propose projects in their home countries anywhere in the world outside the United States. We have designed the application process to be engaging and to stimulate reflection on one's deepest beliefs and values, and we believe many people will benefit from the act of applying itself.
Applications are now open for the inaugural Mountaintop Fellowship cohort. The deadline to apply is September 30, 2023. Interested candidates can learn more about the fellowship here, and get started with the application here.
---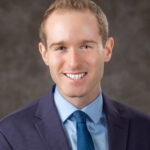 Reed Shafer-Ray serves as Founder and CEO of Mountaintop. After graduating from Harvard with highest honors, Reed served until 2022 as Co-Founder of Lead For America (LFA), a fellowship building the next generation of locally-rooted transformational leaders to tackle America's toughest challenges. At LFA, Reed oversaw management, finance, training, and fellowship recruitment and selection, developing the organization into a $9m/year, 25-employee nonprofit. LFA has placed over 300 Fellows, became one of the youngest nonprofits to receive a federal AmeriCorps grant, and has partnered with organizations like Microsoft to connect rural communities to the Internet and beyond.

© ProFellow, LLC 2023, all rights reserved.