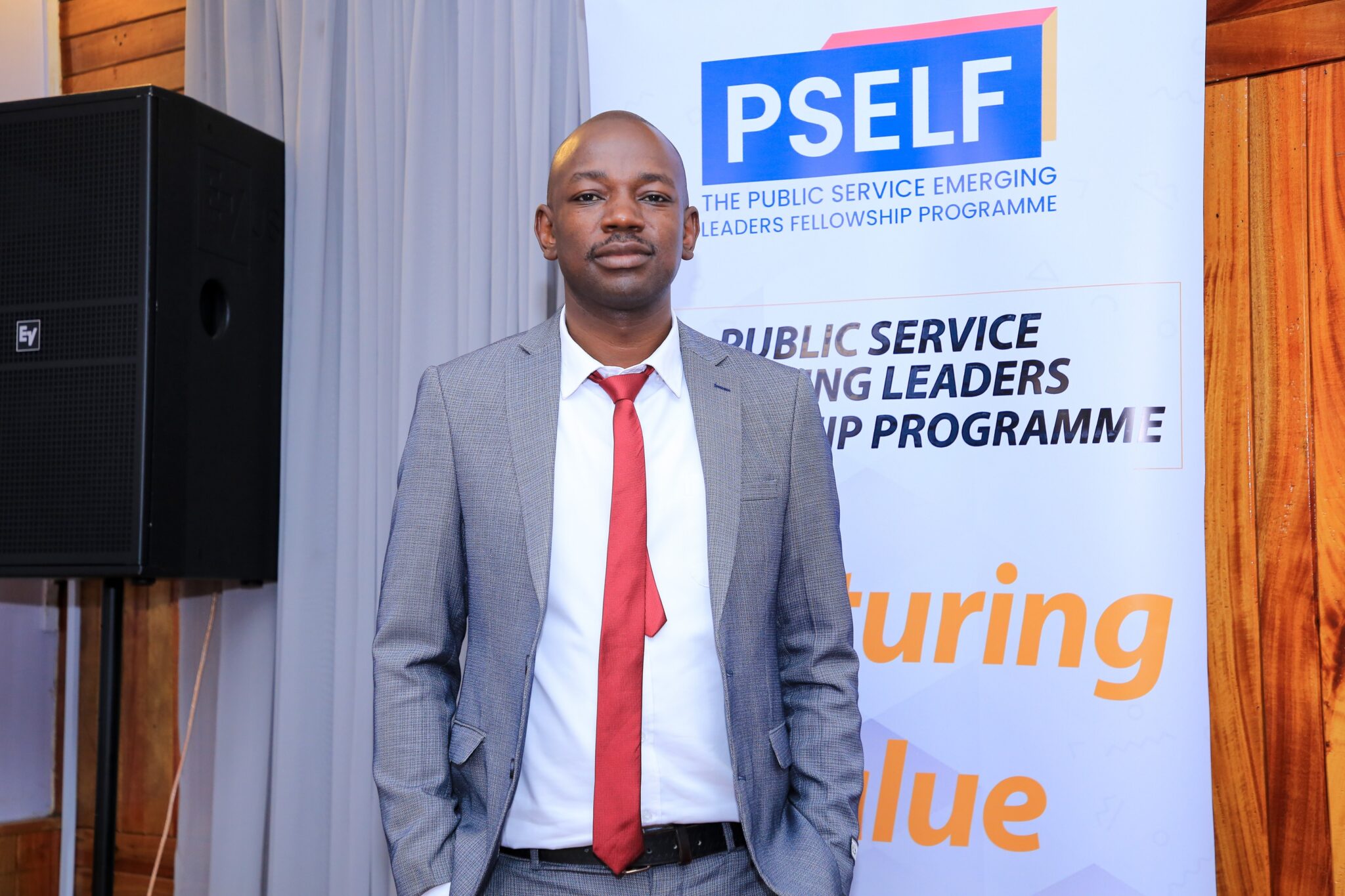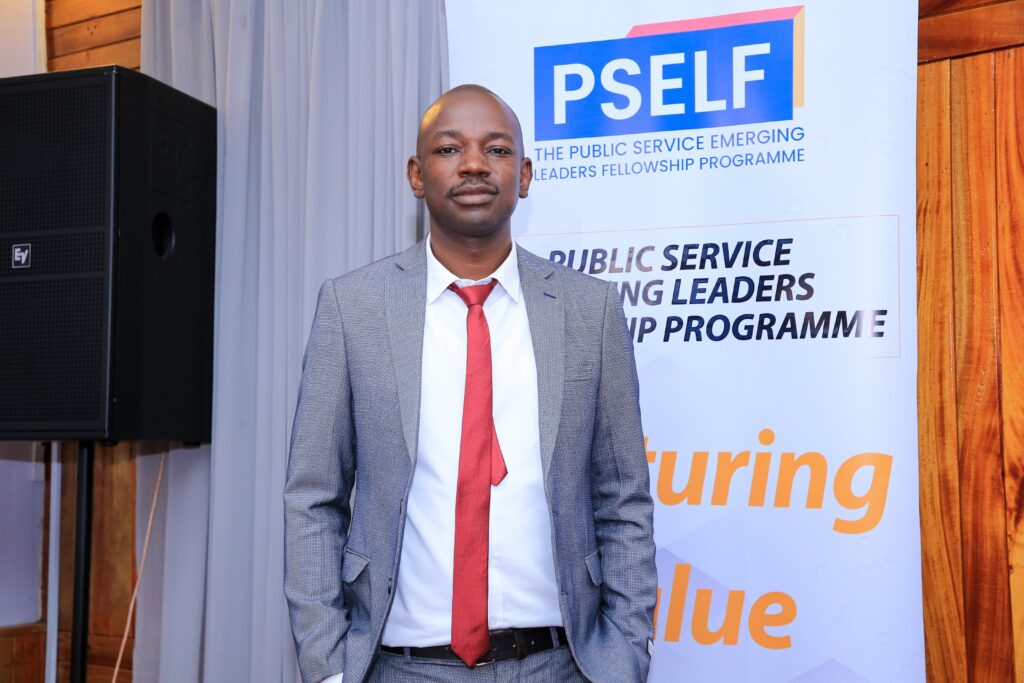 The Public Service Emerging Leaders Fellowship (PSELF) Programme's vision is to drive Africa's development by creating a new generation of public servants committed to social impact. Promising young leaders in Kenya, Ghana, and Liberia are recruited for yearlong fellowships in civil service positions. Fellows receive supervision, rigorous support, and mentorship to bolster their public service careers.
We recently spoke with Jacob De' Kiage, a current PSELF Fellow in Kenya. In this interview, Jacob shares his journey to becoming a Public Service Emerging Leaders Fellow. He also discusses how the PSELF fellowship transformed his career trajectory by enhancing his thinking and giving him a comprehensive understanding of the larger world around him. He also provides advice for others interested in applying to this unique fellowship opportunity for emerging African leaders.
Tell us about your background and professional journey. What led you to the Public Service Emerging Leaders Fellowship?
I am Jacob De' Kiage, a proud graduate of Kenyatta University, where I earned a Bachelor's in Education and later a Master's degree in Curriculum Development. During my time at the university, I served as a Rotary community representative in the Mathare Slum. Our initiatives focused on improving drainage channels, conducting clean-up activities, tree planting, raising HIV/AIDS awareness, providing career guidance, repairing community toilets, organizing medical camps, and offering vocational training and information and communication technology (ICT) support for youth.
My experiences within the slum community deeply influenced me and fueled my passion to address the challenges faced by its residents.  After graduating, I volunteered at the Mathare Community Education Organization as the school administrator. In this role, I oversaw the school's curriculum, managed a feeding program supported by the World Food Programme and later by Kenya Works, implemented a scholarship program for the most vulnerable students, and coordinated extracurricular activities.
Realizing the limitations of the scholarship program, I took the initiative to establish a local high school within the primary school premises. Through networking with UN interns who volunteered as teachers, I successfully expanded educational opportunities, accommodating up to 150 students per intake. This local secondary school achieved a remarkable 100% transition rate from primary to high school.
Driven by my constant questioning of our curriculum system, I pursued a Master's degree in Curriculum Development at Kenyatta University, graduating in 2022. This allowed me to deeply analyze our education system and identify areas for improvement. 
In 2020, I joined the Ministry of Education as an Adult Education Instructor. In this role, I have been responsible for initiating and organizing Adult and Continuing Education centers, assessing learners' needs, developing schemes of work, preparing teaching and learning aids, conducting classes and evaluating learners' progress, maintaining accurate records, guiding class committees, organizing programs for out-of-school youth and adults, contributing to the production of teaching materials, and preparing learners for the Kenya Certificate of Secondary Education (KCSE) national examination or its equivalent.
When I came across the advertisement for the Public Service Emerging Leaders Fellowship, I instinctively felt that this was the perfect opportunity for me to further strengthen the adult education department.
I saw it as a chance to explore new ideas, connect with experts in the field, gain invaluable exposure and experience, find mentors, expand my professional network, and obtain fresh insights into the technology and skills needed to support the growth of Adult Continuing Education and provide opportunities for school dropouts.
By the grace of the Lord, I was fortunate enough to become one of the selected Fellows, and I am truly grateful for this opportunity.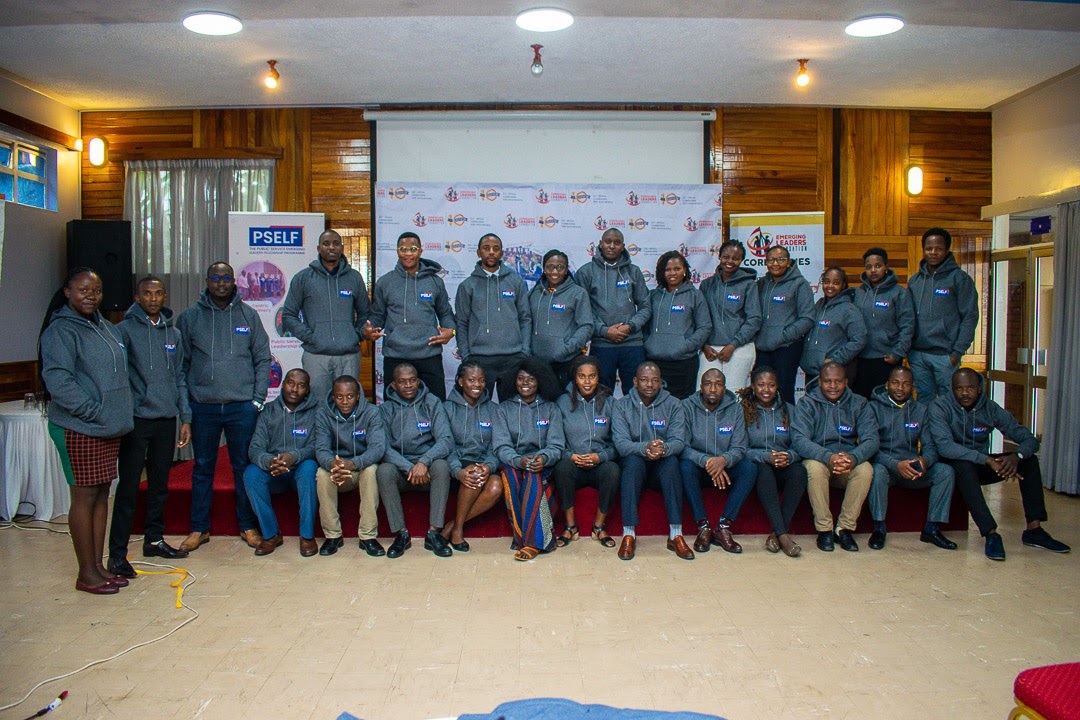 Can you describe what a week in the life of a Public Service Emerging Leaders Fellow is like?
Allow me to paint a vivid picture of my transformative experience as a Public Service Emerging Leaders Fellow. The training took place at the esteemed Kenya School of Government, a place I had never visited before. From the moment I arrived, I was warmly welcomed into a space where I felt empowered to share my views and ideas with senior government officials who were present for the orientation. The program was thoughtfully designed, encompassing everything I desired for my personal and professional growth.
Each morning began with a nourishing breakfast, setting the tone for a day filled with mentorship sessions, training, engaging group discussions, and enjoyable team-building activities. The week was truly a whirlwind of activities at the Public Service Emerging Leaders Fellowship Programme (PSELF), leaving no room for complacency.
How did this opportunity allow you to advance your career and expand your professional network?
Through the fellowship, I had the invaluable opportunity to gain exposure and acquire practical experience, guided by mentors who shared their wealth of knowledge. Interacting with the other fellows and engaging with experts from diverse fields enriched my understanding of being citizen-centric in my approach to public service.
The fellowship provided a platform for self-reflection, challenging me to thrive in the government sector, seek opportunities for personal growth, stand out by cultivating my unique brand, and strive for greatness. One of the highlights of the fellowship was the privilege of listening to distinguished speakers, such as Her Excellency Ellen Johnson Sirleaf, the former president of Liberia, who shared her wisdom and insights from her book, This Child Will Be Great. These encounters deeply inspired me, reinforcing my belief in my own potential and recognizing that everyone possesses special abilities that can contribute to the world. The speakers encouraged us to be courageous, let our light shine brightly, and set ambitious goals.
Motivated by the fellowship, I immediately took action and reached out to The Safaricom Foundation's 'Ndoto Zetu' (Our Dreams) initiative. I crafted a compelling proposal for an ICT Center in our community, aimed at providing youth with comprehensive ICT training, empowering them to leverage digital infrastructure for sustainable livelihoods. To my delight, my dream became a reality as the project received funding for 15 computers.
The fellowship had a profound and indelible impact on my life, work, and community. It provided me with the opportunity to expand my professional network and establish meaningful connections. It also allowed me to acquire new skills, enhance my leadership abilities, and develop resilience in the face of challenges. Most importantly, it enabled me to identify opportunities for the youth and adults in my community and effect positive change in their lives.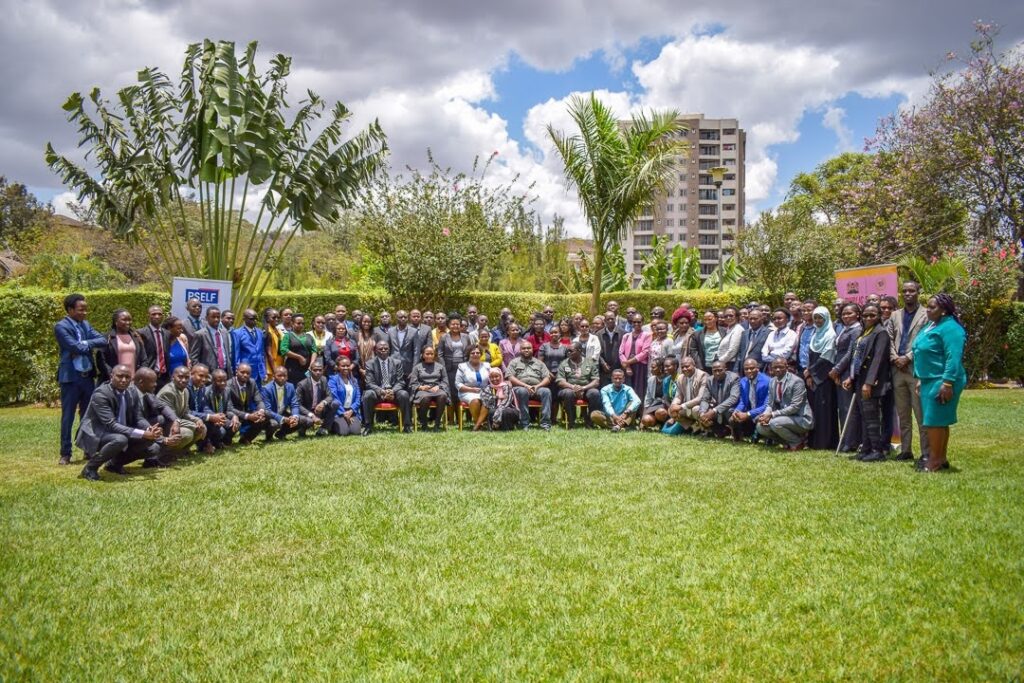 The Public Service Emerging Leaders Fellowship Programme aims to promote Africa's development and economic growth by strengthening civil service across Liberia, Ghana, and Kenya. Can you share why this vision resonates with you?
The proverb, "Train up a child in the way he should go, and even when he is old, he will not turn away from it," holds great significance in emphasizing the crucial role of early guidance and mentorship. The Public Service Emerging Leaders Fellowship (PSELF) Programme recognizes this importance and serves as a vital instrument in establishing a solid foundation for young civil servants, directing them toward a path of success. PSELF not only provides clear direction but also shapes and molds individuals, ensuring they avoid confusion and make informed decisions as they navigate their careers in public service.
Effective mentorship transcends mere adherence to rules and regulations outlined in employment letters; it plays a pivotal role in personal and professional development. PSELF recognizes this and offers invaluable mentorship opportunities that contribute to the growth and development of participants. Through the program, individuals gain a deeper understanding of the benefits of serving their countries and discover the most suitable directions to pursue based on their unique skills and aspirations. This is particularly significant during the waiting period before reaching the level of a policymaker, as it helps individuals make the most of their time and contribute meaningfully to their communities.
Looking for more leadership opportunities for Africans? Check out this article about fellowships for emerging African leaders.
What is it like to be a part of EPL's community of other Fellows, mentors, and alumni? Do you collaborate with other Fellows based in Kenya and/or in Liberia and Ghana?
Being part of the EPL community is an extraordinary privilege that offers endless opportunities for learning and growth. It provides a platform for individuals to connect, collaborate, and learn from one another's experiences. While I have primarily engaged with Fellows within my own country, I eagerly anticipate the chance to expand my network and establish connections with our peers in Ghana and Liberia. This will further enrich our collective knowledge, foster cross-cultural collaboration, and enhance the impact we can collectively make in our respective fields and nations.
I continue to actively network within my current circle, recognizing the immense value of cultivating relationships and leveraging collective expertise. As I look forward to connecting with colleagues from Ghana and Liberia, I am excited about the knowledge-sharing and collaborative initiatives that lie ahead.
What advice do you have for others applying for the Public Service Emerging Leaders Fellowship?
For those considering applying to the Public Service Emerging Leaders Fellowship (PSELF), I would highly encourage you to seize this remarkable opportunity. The program offers invaluable exposure to mentors who provide guidance and insights that expand your horizons. Through PSELF, you have the chance to broaden your perspective, elevate your current endeavors, and embark on a new path aligned with your passions.
By joining PSELF, you not only enhance your thinking but also gain a comprehensive understanding of the larger world around you. The program acts as a catalyst, propelling your aspirations to new heights and enabling you to make a tangible impact in areas that deeply matter to you.
My advice would be to embrace this transformative experience with an open mind and a willingness to learn. Emphasize your dedication, showcase your potential, and express your genuine passion for public service. In essence, PSELF offers a platform for personal and professional growth, and I encourage all aspiring leaders to seize this opportunity to amplify their impact and create positive change.
Interested in finding many more opportunities like this? Sign up for the ProFellow database, which includes more than 2,500 funded opportunities for professional development and graduate school.
---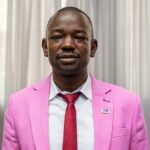 Jacob De' Kiage, currently serves as a senior Adult Education Instructor in the Ministry of Education. In his role, he is dedicated to reaching out to young people and adults who have discontinued their education, emphasizing the importance of education and empowering them to make informed decisions about returning to school. Additionally, he leads establishing and organizing centers for adult and continuing education centers. Jacob holds a Bachelor's degree in Education and a Master's degree in Curriculum Development from Kenyatta University. As a Public Service Emerging Leaders Fellow, he is committed to personal and professional growth within the public service sector. He firmly believes that education is the ultimate equalizer, equipping individuals with the skills necessary to enter the workforce and build a brighter future for themselves and their families.
© 2023 ProFellow, LLC, all rights reserved.