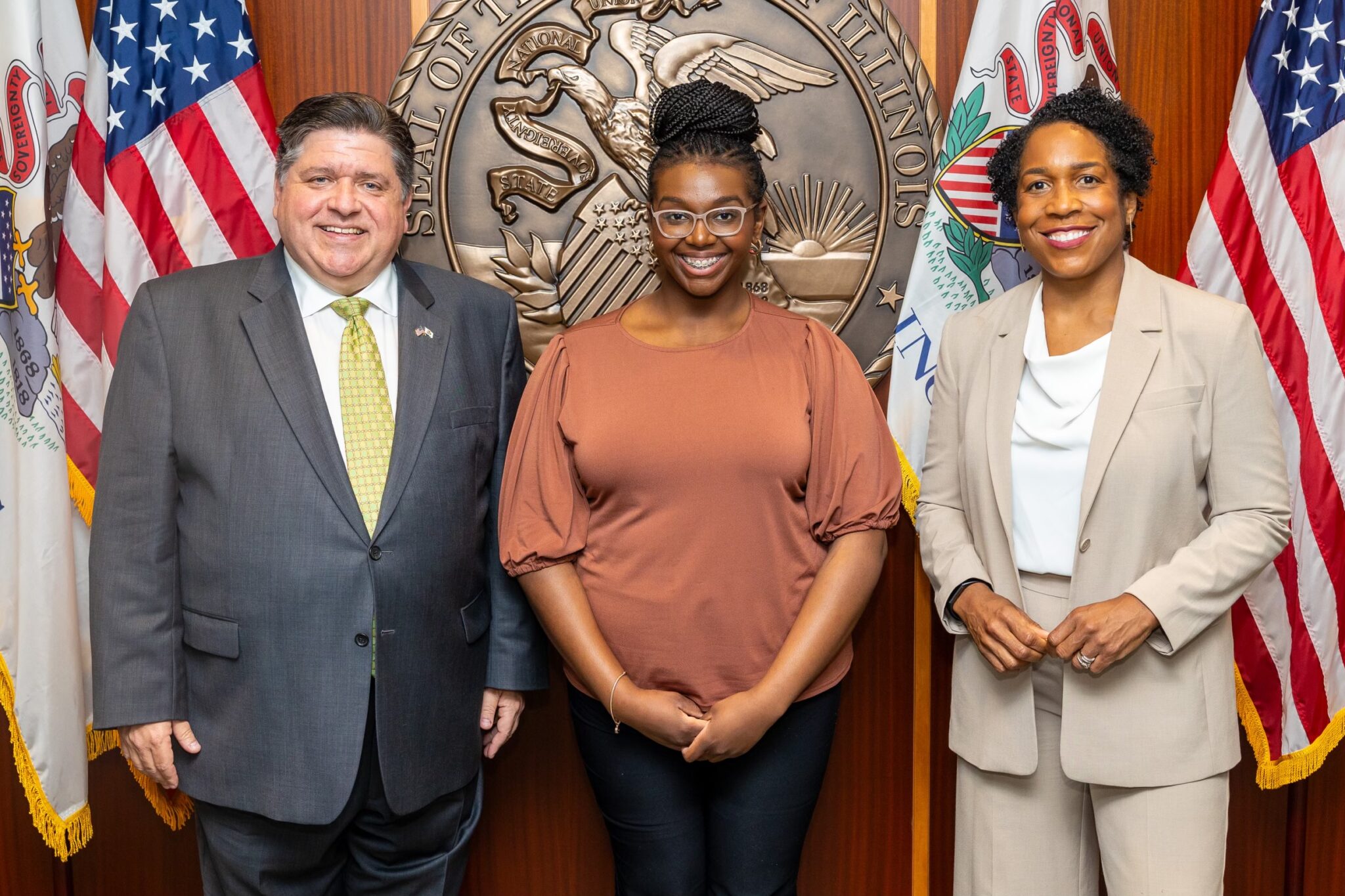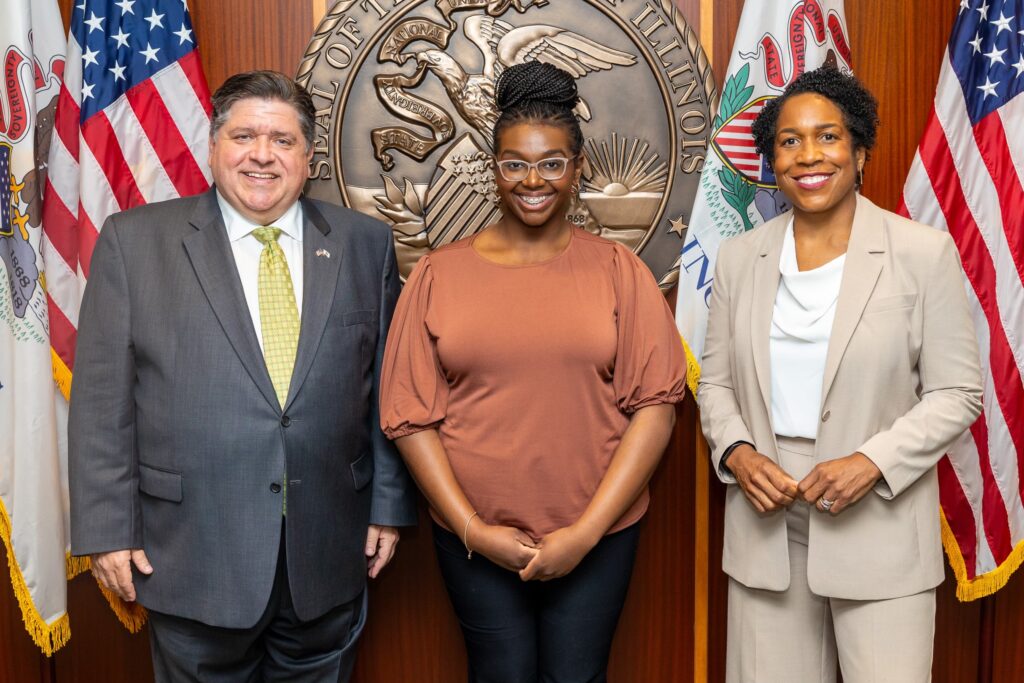 The PPIA Junior Summer Institute Fellowship Program is an academically rigorous summer preparation program that trains undergraduate juniors committed to future careers in public service. With PPIA being a non-profit organization that has supported efforts to increase diversity in graduate studies in public policy and public service, this unique fellowship program prepares students with the knowledge and network to succeed in the field of public service. This SI fellowship aims to prepare undergraduate students for obtaining an M.A. or joint graduate degree, typically in areas related to public policy, public administration, and international affairs. This fully-funded undergraduate internship is merit-based and selects highly qualified candidates, such as Je'Mia Irving, who served as a PPIA Fellow in the 2021 summer cycle.
Through her experience as a PPIA Summer Fellow, Je'Mia Irving eventually discovered the James H. Dunn, Jr. Memorial Fellowship, one of the many Illinois Governor's office internship programs. Recruiting from a diverse pool of universities nationwide, the Dunn Fellowship provides recent college graduates with year-length opportunities to work in state government and public policy. This highly competitive, early-career fellowship selects highly qualified candidates like Je'Mia Irving, a recent 2022-2023 Dunn Fellow.
We had the pleasure of interviewing Je'Mia to learn more about her vast range of experiences as both a PPIA Summer Fellow and Dunn Fellow. Je'Mia Irving also provides advice for those who wish to apply for the Dunn Fellowship!
Tell us about your background and professional journey. What led you to the PPIA Junior Summer Institute Fellowship Program and the James H. Dunn, Jr. Memorial Fellowship?
I've had many positive influences from all walks of life, and those experiences came together like a puzzle to create a beautiful picture of who I am today. Growing up in the Southside of Chicago, I've met a lot of scientists, economists, advocates, engineers, poets, etc. But due to the uncontrollable circumstances of life—racism, invalidation, financial strains, and most importantly, the lack of hope—some people in our community could not excel.
Granted, I was blessed to attend Beloit College and study Political Science. I participated in various organizations on campus, such as the Black Student Union, Theta Pi Gamma, and the Student Excellence and Leadership program. The main missions of these organizations were to provide or strive for equity across the board for all members. And because I carried those same burning ideas and passions into my work as a Political Science student, Rachel Ellett, my academic advisor, knew my work would be helpful in public service.
Later in my undergraduate career, Rachel encouraged me to apply to the PPIA and James Dunn Fellowship programs. She reassured me that my persistence could land me a spot in these fellowships and that I was needed in those spaces.
The PPIA program was a great experience. Remotely, I got a glimpse at the intensity and adiaphorous dynamics of public policy. There, I learned about the fundamentals of public policy and administration, which inspired me to become a public servant in my city and neighborhood. My work with PPIA did not stop after the program—after my time as a summer fellow, I was asked to team up with the Chicago Chapter to host our first Alumni Mixer. This event was a success, and I continued to receive praise for my work and potential in public service. Eventually, I was asked to serve as Co-Director for the PPIA Chicago Chapter. Analytically, PPIA prepared me for the Dunn Fellowship. Now that I am a former James H. Dunn Fellow, it is truly rewarding to serve as my community's Constituent Services and Communications Coordinator. Overall, these fellowship experiences were incredibly valuable professional opportunities that allowed me to experience working within the highest level of executive government.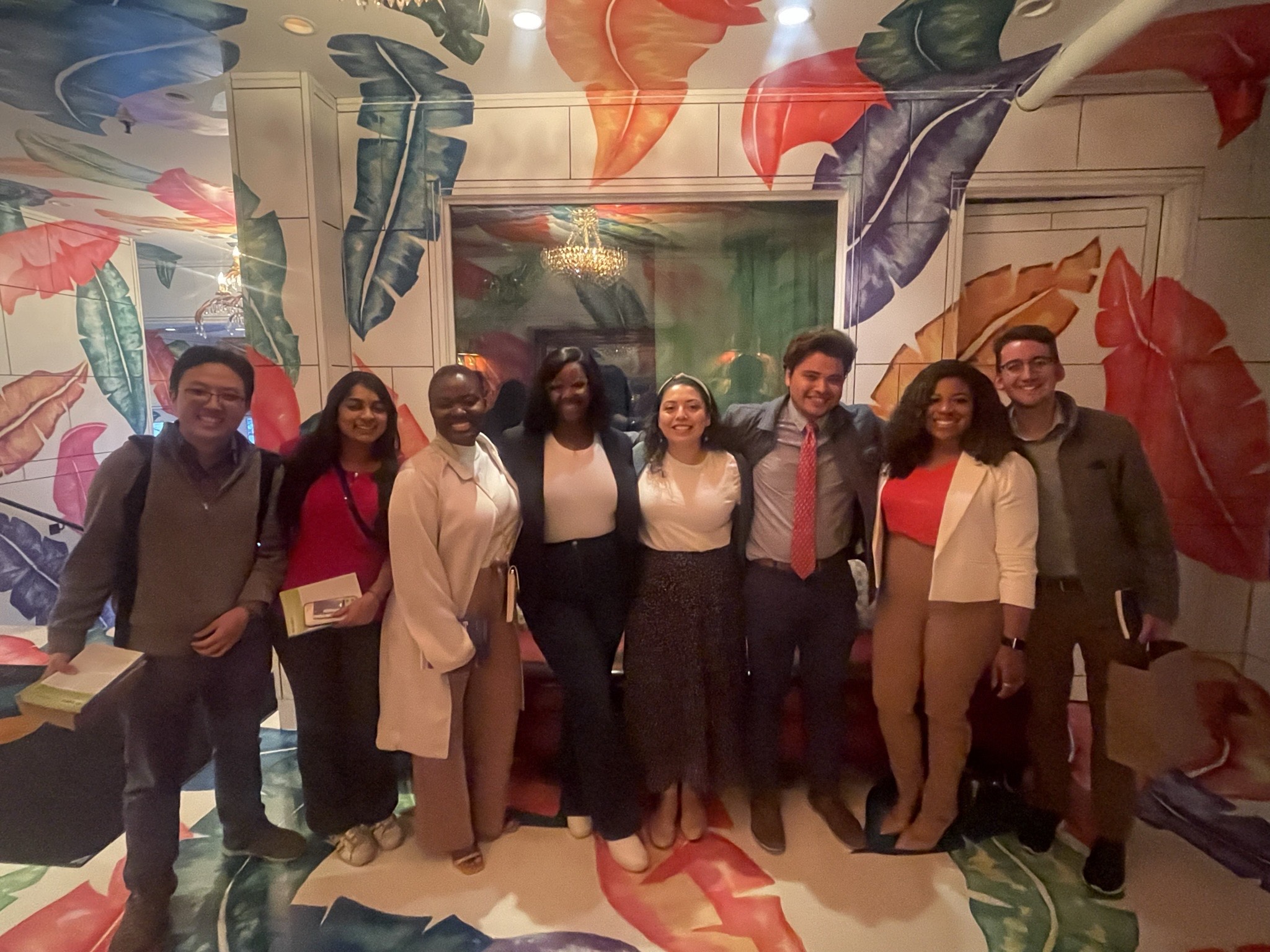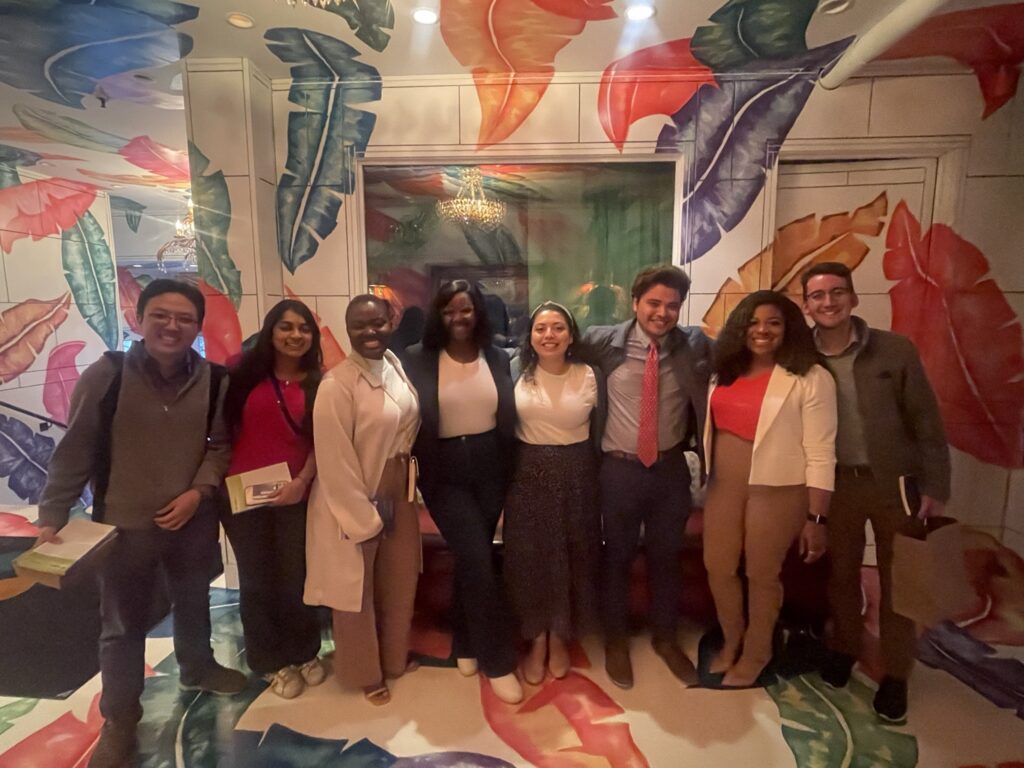 Could you describe what a week in the life of a James H. Dunn, Jr. Memorial Fellow is like? How does this program allow you to advance your career trajectory and expand your professional network?
As a Dunn Fellow, you must be prepared for the unprompted episodes that occur within your job, both seen and unseen. No matter which department one is assigned to, fellows must be ready to jump onto projects at all times. If anything, fellows are expected to always say yes to opportunities outside your department. In short, your week will consist of preparation and completing assignments, with your position also requiring you to change gears if needed.
I worked with the Office of Equity as a facilitator for the 2022 Summer Summit and as an organizer for the 2023 Equity State-to-State Conference. Not only did I showcase my talents and strengths in those roles, but I also built long-lasting relationships and learned new skills.
Additionally, the program offers "Lunch & Learn" meetings with Governor JB Pritzker & Lieutenant Governor Juliana Stratton, Deputy Governor, Directors, and Chiefs of Staff. This program enables you to engage in intimate conversations with folks who were once in your shoes, attempting to live out their passions when they were your age. I am incredibly grateful for these opportunities—my favorite exchanges were with Alexis Sturm, Director of the Office Management and Budget, and, of course, the Governor and the Lieutenant Governor. One thing that the Governor and Lieutenant Governor emphasized was to be bold in your work, know who you are in the present moment, and envision where you want to be in the future. At the time, this definitely alleviated my feelings of imposter syndrome!
Lastly, there were so many networking experiences provided for the Dunn Fellows. For example, my cohort attended the Governor's Inauguration, went on several trips to Springfield, and worked in both the Stratton and State Capitol. Through the Dunn fellowship, I've met so many people in the public service sector, and several of these figures still remember me.
The James H. Dunn, Jr. Memorial Fellowship aims to provide recent college graduates with hands-on experience in state government. Talk a bit more about working in the civic sector of public policy as an individual who recently graduated from university. How has this fellowship in local government influenced the way you approach your professional work or view your everyday life? What has it been like navigating public policy issues with fellow cohort members?
I worked in the Communications sector alongside the Chiefs of Staff of Communications, Deputy Press Secretaries, Deputy Speech Writer, and the Digital Media and Strategy team. We've successfully produced operative press materials, and I assist with pushing the administration's message through remarks, quotes, and press clips. Through my current line of work, I've learned the importance of storytelling and creating straightforward content that a broad audience can digest.
If anything, my experience as a Dunn Fellow taught me the following lesson: You are not going to know everything, and it is best if you do not act like you do. This is where your fellowship cohort steps in! In programs like the Dunn Fellowship, fellows are supposed to utilize each other's brilliance to get comprehensive work done. Whenever I needed help, I had five cohort members that I could always rely on: Sandy Orozco (Dunn Fellow for the Office of Equity), Nuo Chen (Dunn Fellow for the General Counsel), Claire Brinley (Dunn Fellow for the Operations Team), and Damen Alexander (Dunn Fellow for the Education Team). To this day, I call these five my cousins, as they are more than just a network—they are all a part of my own Government Office family.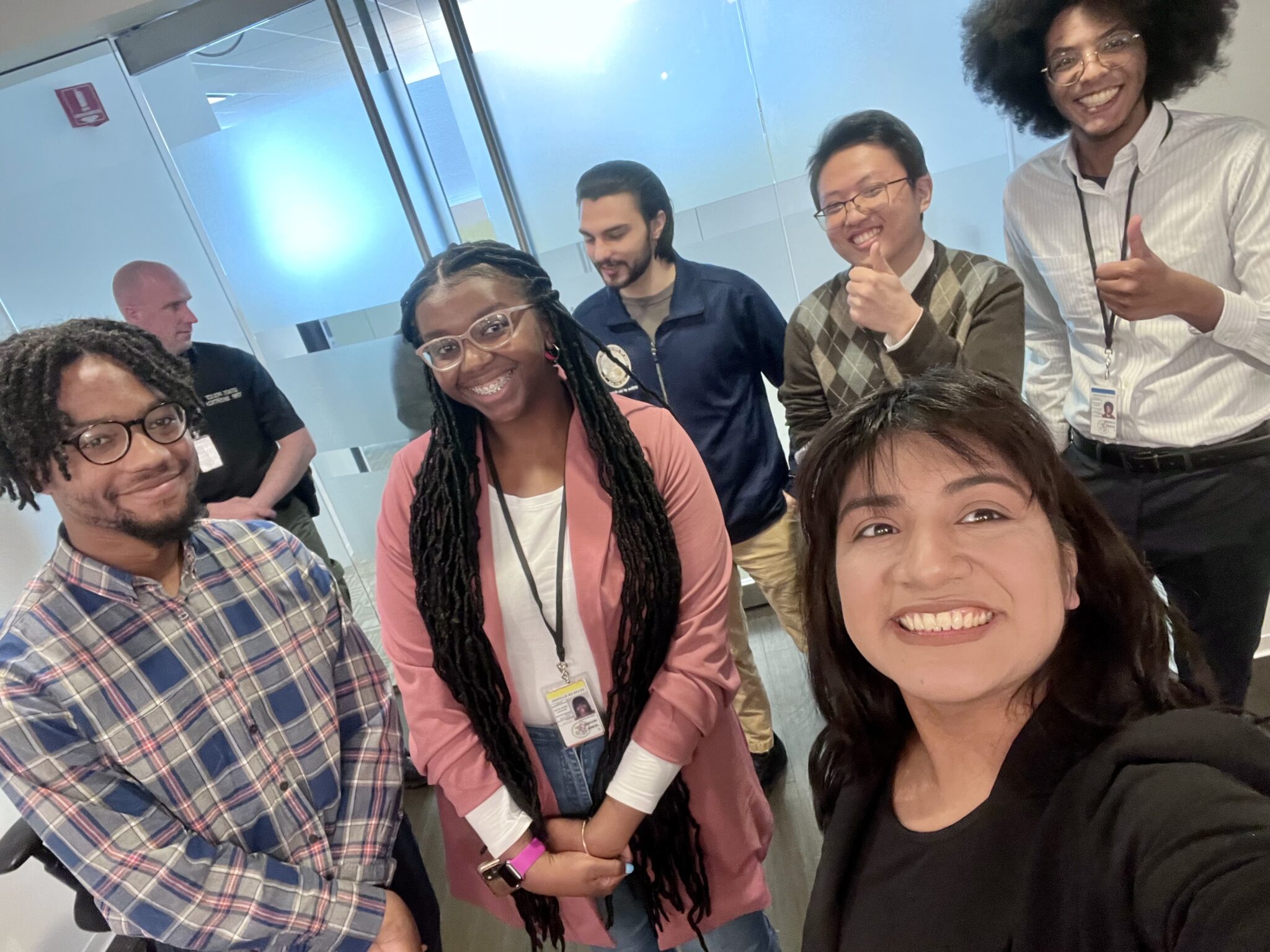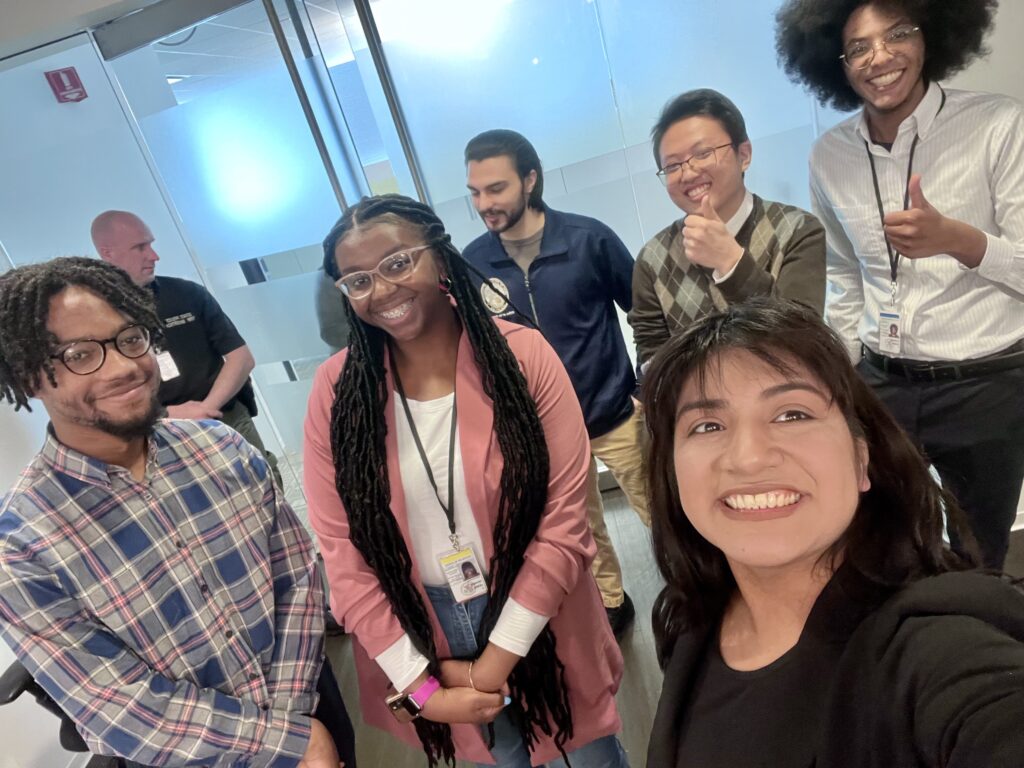 What advice do you have for undergraduates applying for the PPIA Junior Summer Institute Fellowship Program and new graduates applying to the James H. Dunn, Jr. Memorial Fellowship?
On the first day of the PPIA Fellowship, Sol Flores, the legendary Deputy Governor for the Department of Human Services, told me and my fellow cohort members the following: get unscared faster! To echo Sol's words, I want to remind potential applicants that fear is our ultimate enemy—not the person who makes more money than you, not the person who may have made it big through nepotism, not the person who you think is better than you, and not the person who serves in a position higher than yours. Fear is your only obstacle; only a fear-ridden mind will prevent you from seizing opportunities as valuable as this fellowship.
Because I tackled my fears early on in my career, I relished in the Dunn Fellowship's presence and contributed to their mission. If anything, overcoming such obstacles led to my most recent achievements—launching an office-wide Thanksgiving meal drive that fed over 3,000 families and executing a digital campaign promoting the PPIA fellowship. The latter resulted in a promotional video coming to your LinkedIn newsfeed soon!
Lastly, as a believer in Jesus Christ, I know that I am protected, and nothing will stop me from achieving the goals of the common good!
Interested in applying to the PPIA Junior Summer Institute Fellowship Program or the James H. Dunn, Jr. Memorial Fellowship? Bookmark these opportunities to your ProFellow account.
---
Je'Mia is a passionate, hardworking woman from the Southside of Chicago whose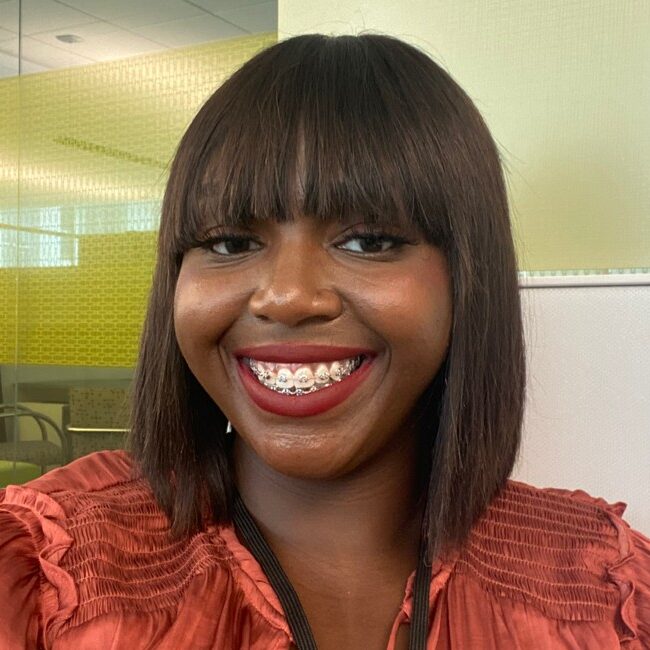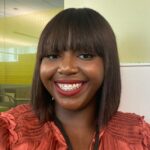 interest in community building steered her towards the public service sector. When Je'Mia was in 7th grade, Mahalia Jackson Elementary School was on the verge of permanent closure. She had been a student there since pre-school, and her mother and grandmother graduated from MJES. She witnessed teachers, parents, community leaders, and students work tirelessly to save the school—and they did. Je'Mia participated in various community organizations aimed towards advancing opportunities for black children living in the Southside. Je'Mia is the Constituent Services and Communications Coordinator at the Office of Alderman Ronnie L. Mosley, 21st Ward (Chicago's largest ward), and the incoming IGNITE Fellow Dr. Anne Moses.
© 2023 ProFellow, LLC, all rights reserved.