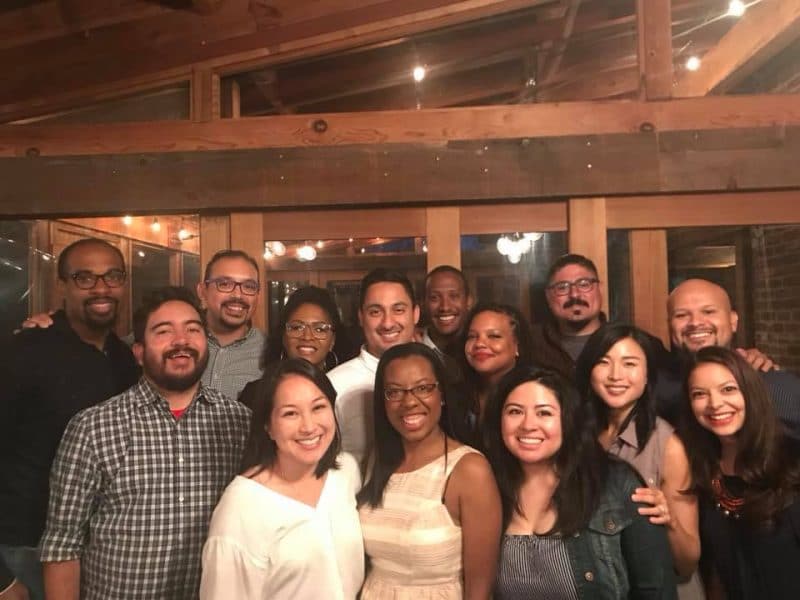 The Public Policy and International Affairs (PPIA) Fellowship Program is designed to prepare college juniors or rising seniors from diverse backgrounds for professional roles in public service. The fellowship helps students achieve a graduate degree in public or international affairs. The program consists of a series of educational and development programs, beginning with a seven-week summer institute that equips fellows with knowledge and skills to succeed in graduate school and in careers serving the public good. After the fellowship, fellows are prepared to pursue a master's degree in public policy, public administration and/or international affairs. Fellows receive mentoring and career development, full tuition to attend the PPIA Junior Summer Institute, a stipend of up to $1,500, and a minimum of $5,000 for graduate school tuition.
We talked to Juana Hernandez, a 2008 Public Policy and International Affairs Fellow, to learn more about the fellowship and get some tips for preparing an application!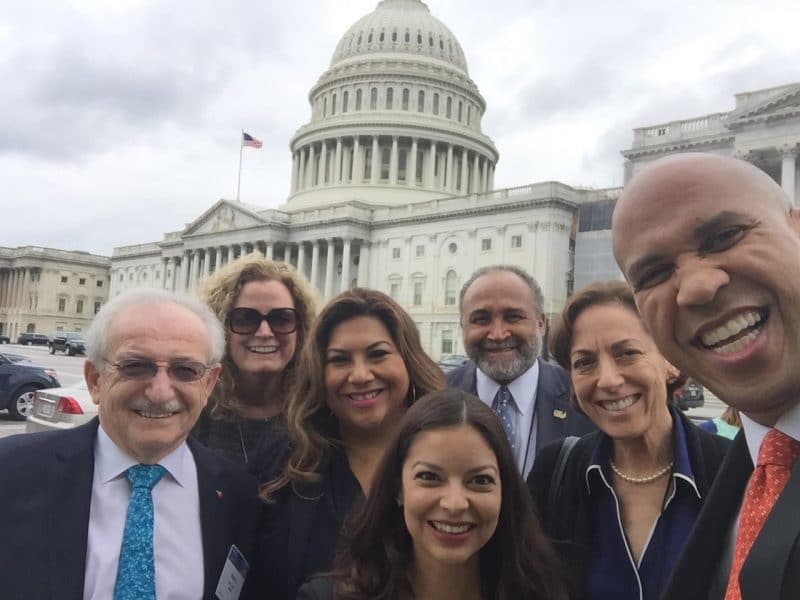 1. What inspired you to apply for the Public Policy and International Affairs Fellowship Program?
As a first-generation college student at the University of California, Los Angeles (UCLA), I became interested in public policy because I saw and experienced many inequities within our public K-12 schools and higher education systems. I had been active in several direct service projects on campus and in the local community where I endeavored to close educational attainment gaps and improve college access, but felt restless because these efforts only reached a small number of students. I thought I could have greater impact in education by influencing public policy decisions.
I was completing an internship at a small, nonprofit advocacy organization in Washington, DC when I received an email from the UCLA Political Science Department about the PPIA national fellowship program. Intrigued, I clicked on the PPIA website link and started reading about the various Junior Summer Institutes (JSI). I was drawn to the JSI at the University of California Berkeley Goldman School of Public Policy because of its emphasis on social justice. I knew immediately that I had to apply and hoped I would gain a better understanding of how public policy works and how to forge a career path for myself that would enable me to impact higher education policy.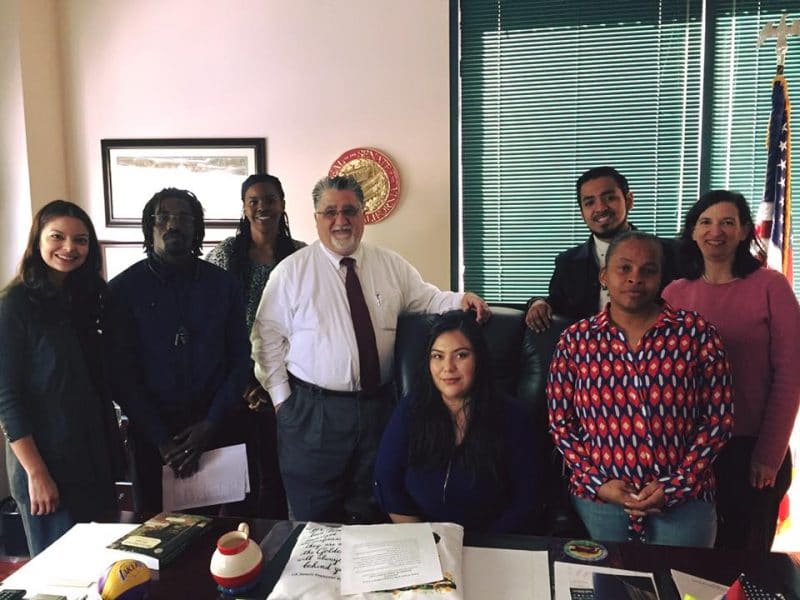 2. How has the fellowship experience influenced your current work?
PPIA had a tremendous influence on my graduate school path and my subsequent career path, opening up many doors along the way. During the PPIA Junior Summer Institute, I learned about the skills I could gain by pursuing a graduate degree in public policy and how to make myself a competitive candidate for graduate school. The fellowship program gave me access to many mentors who offered invaluable advice about approaching graduate school planning. One key piece of advice was to gain full-time work experience before applying. Because of my interests in higher education policy, I ended up working in a direct service capacity within a historically Black college and then as a program manager at the Hispanic Association of Colleges and Universities (HACU). These experiences helped me develop a better understanding of the policy challenges facing practitioners and policy leaders in the field of higher education. By the time I applied to graduate school, I had a lot of preparation.
Because of my PPIA fellowship experience, I knew exactly what I wanted to get out of graduate school and was fortunate enough to gain admission to all five programs that I applied to. When I accepted my admissions offer at the John F. Kennedy School of Government at Harvard, I received a full-tuition award, thanks to PPIA. Once I got to graduate school, I had a PPIA alumni community to turn to for support. This really helped me thrive as I continued to develop my career interests by completing a fellowship at the Massachusetts Department of Higher Education.
After graduate school, I found myself moving back home to California, where I took a job at the Los Angeles Area Chamber of Commerce. As the Senior Manager of Postsecondary Initiatives at the Chamber, I now engage the business community, along with education, government, and civic leaders to advocate for higher education policies and funding that will benefit our local workforce and regional economy. I influence policy development at the state and federal level and focus locally on policy implementation.
I recognize how the PPIA program helped me get to where I am today and try to give back to PPIA as much as possible. Through our local alumni chapter, we have been engaging PPIA Graduate Consortium members to expand access to graduate mentoring to more students of underrepresented backgrounds. I am energized by how the PPIA national fellowship program is working proactively to build a diverse pipeline to public policy and public service fields, and am proud to be both a beneficiary and contributor to these efforts.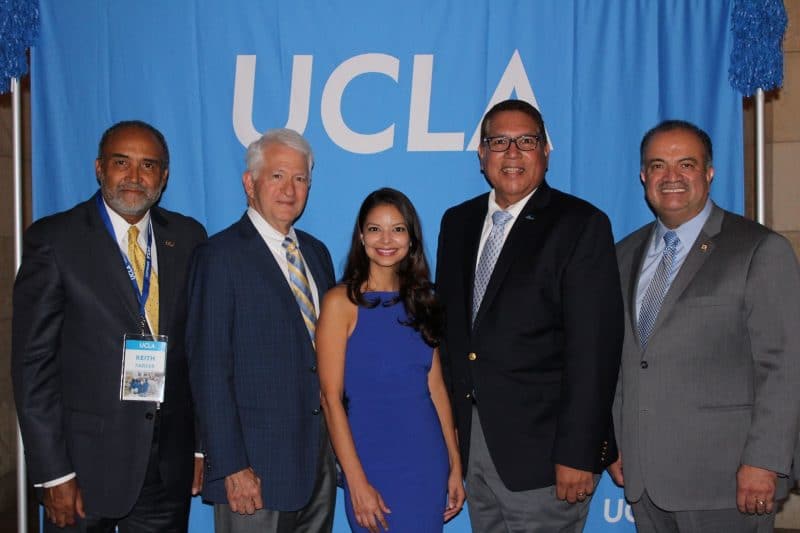 3. What tips would you give others applying to the Public Policy and International Affairs Fellowship Program?
I would encourage PPIA applicants to connect their interests in various policy issue areas to their firsthand experiences within their essay. PPIA understands that many impacted communities who bear the brunt of public policy decisions (for good or for bad) continue to lack an adequate voice at public policy decision-making tables. Ask a friend, mentor, or tutor for feedback on your application. Also, reach out to potential references early so they can get their recommendations in by the deadline!
Juana Hernandez serves as Senior Manager of Postsecondary Initiatives at the Los Angeles Area Chamber of Commerce and its strategic affiliate, UNITE-LA. A first-generation college graduate, Hernandez graduated magna cum laude from UCLA and went on to earn her master's in public policy at the John F. Kennedy School of Government at Harvard University. She is passionate about building a diverse pipeline for public policy and public service fields. For her leadership in public service, Juana has received a "40 Under 40" Emerging Civic Leader recognition from L.A. County Supervisor Mark Ridley-Thomas and the Empowerment Congress, the inaugural Rising Advocate Award from UCLA Advocacy, the Robert F. Kennedy Award for Excellence in Public Service from the Harvard Kennedy School, and the national merit Harry S. Truman Scholarship.
Interested in applying? Bookmark the Public Policy and International Affairs Fellowship Program to your ProFellow account.
© Victoria Johnson 2018, all rights reserved