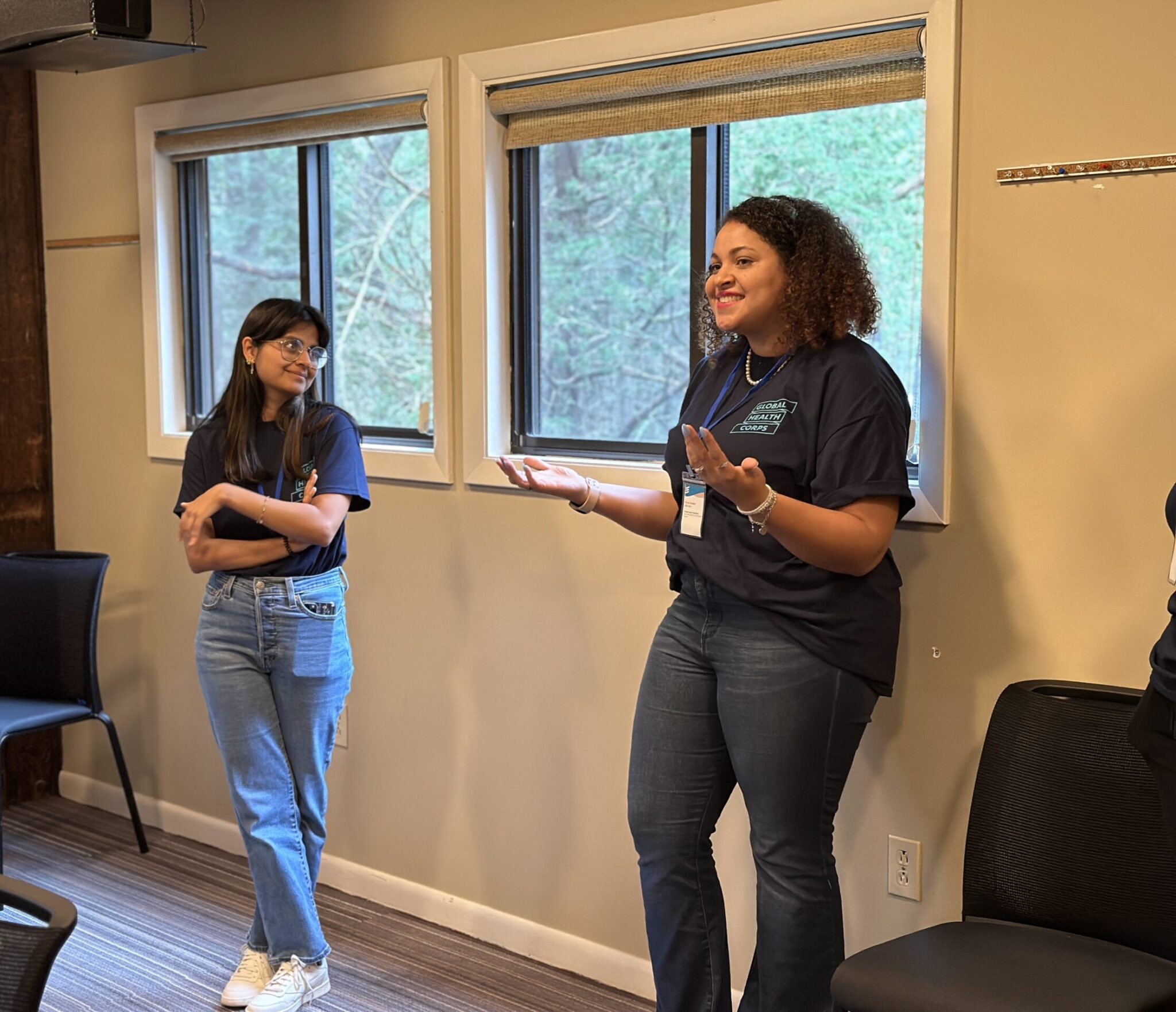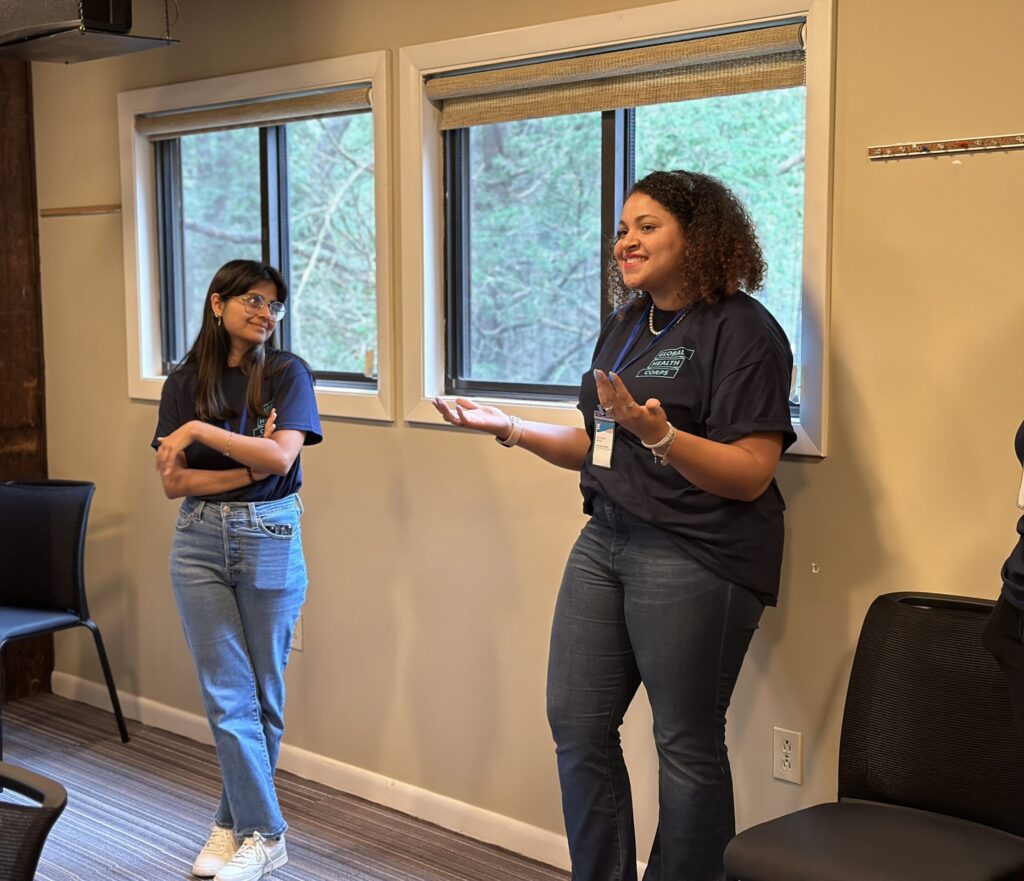 The Global Health Corps (GHC) U.S. Fellowship identifies diverse, high-potential, emerging public health leaders ages 21-30 and provides them with the leadership training, coaching, network, and resources to excel in their careers and advance health equity. GHC also offers virtual workshops, in-person convenings, a continued learning grant, and direct support from staff. The goal is to advise and train the next generation of leaders to take on public health challenges.
This year's cohort includes Paris Acosta, a non-traditional but driven individual hoping to make strides in maternal care. We spoke with her to learn more about her journey and how she stood out amongst a highly competitive applicant pool to become a U.S. GHC fellow to continue advocating for better perinatal care for mothers and infants.
Can you tell us about your background? What led you to pursue a career in public health?
My journey has been a continuous exploration of my passions and aspirations, guiding me to where I am today. As a teenager, I felt an innate drive to excel and make a meaningful impact in any role I undertook. This determination was evident even during my early job experiences, like cashiering at a local burger place where I worked to become a Staff Trainer at their corporate office, contributing to innovative training methodologies long before I was even old enough to serve alcohol.
My entrance into the realm of Public Health and maternal well-being was serendipitous. Training as a Breastfeeding Peer Counselor at the WIC (Women, Infants, and Children's) office unexpectedly led me down this path, introducing me to remarkable individuals and igniting my passion for supporting mothers. During the training, with my four-month-old son by my side, a profound realization dawned upon me – I had finally found my purpose.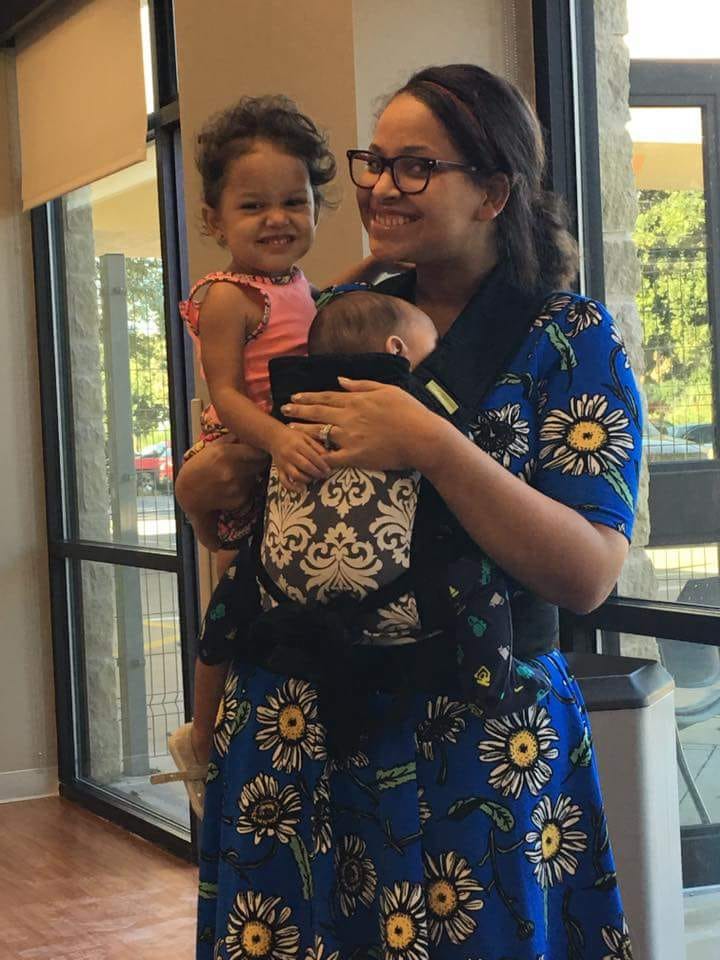 Joining WIC as a breastfeeding peer counselor while seven months pregnant with my third child solidified my conviction that this was the field I was meant for. Connecting with families and witnessing the transformative power of support for new parents kindled a desire to extend my reach.
This journey naturally evolved into becoming a birth and postpartum doula. Through this experience, I discovered that my true calling resided in postpartum care. A pivotal conversation with my sister, who unknowingly played the role of my doula during my earlier birth experiences, solidified our mutual pursuit of this endeavor.
Answering the call to support mothers in the postpartum period led me to Family Connects in 2020. Since then, my unwavering dedication has been directed toward empowering moms through the Family Connects program. Not content with stopping there, I embraced additional responsibilities, like becoming the Social Media Director for the Pregnancy and Postpartum Health Alliance of Texas for 2021, a nonprofit close to my heart. This role deepened my professional connections and allowed me to contribute more profoundly to my community.
In retrospect, every twist and turn in my journey has been instrumental, ultimately leading me to this point. Each choice and every new passion pursued was a stepping stone that molded me into the advocate and leader I am today.
What led you to apply to the Global Health Corps U.S. Fellowship?
I am extremely fortunate to be surrounded by such an encouraging group of people in my team who truly want to see me succeed. My direct supervisors and program director have always been invested in my professional development. Their mentorship has been invaluable, and I've consistently embraced feedback as a means to learn and grow.
So when the director received an email calling for the recommendation of interested Public health leaders to apply for the Global Health Corps U.S. Fellowship, my managers reached out to me with the opportunity the same day. This gesture mirrored our collaborative approach – always on the lookout for ways to expand my horizons. With my passion for equity in maternal health care and improving the public healthcare system, it was clear to my managers and me that this fellowship would be a fantastic opportunity that aligned perfectly with my goals and values.
The more I read about GHC's work, the more excited I became to prepare my application. The prospect of contributing to their transformative initiatives while continuing my journey of growth and learning further fueled my eagerness to pursue this remarkable opportunity.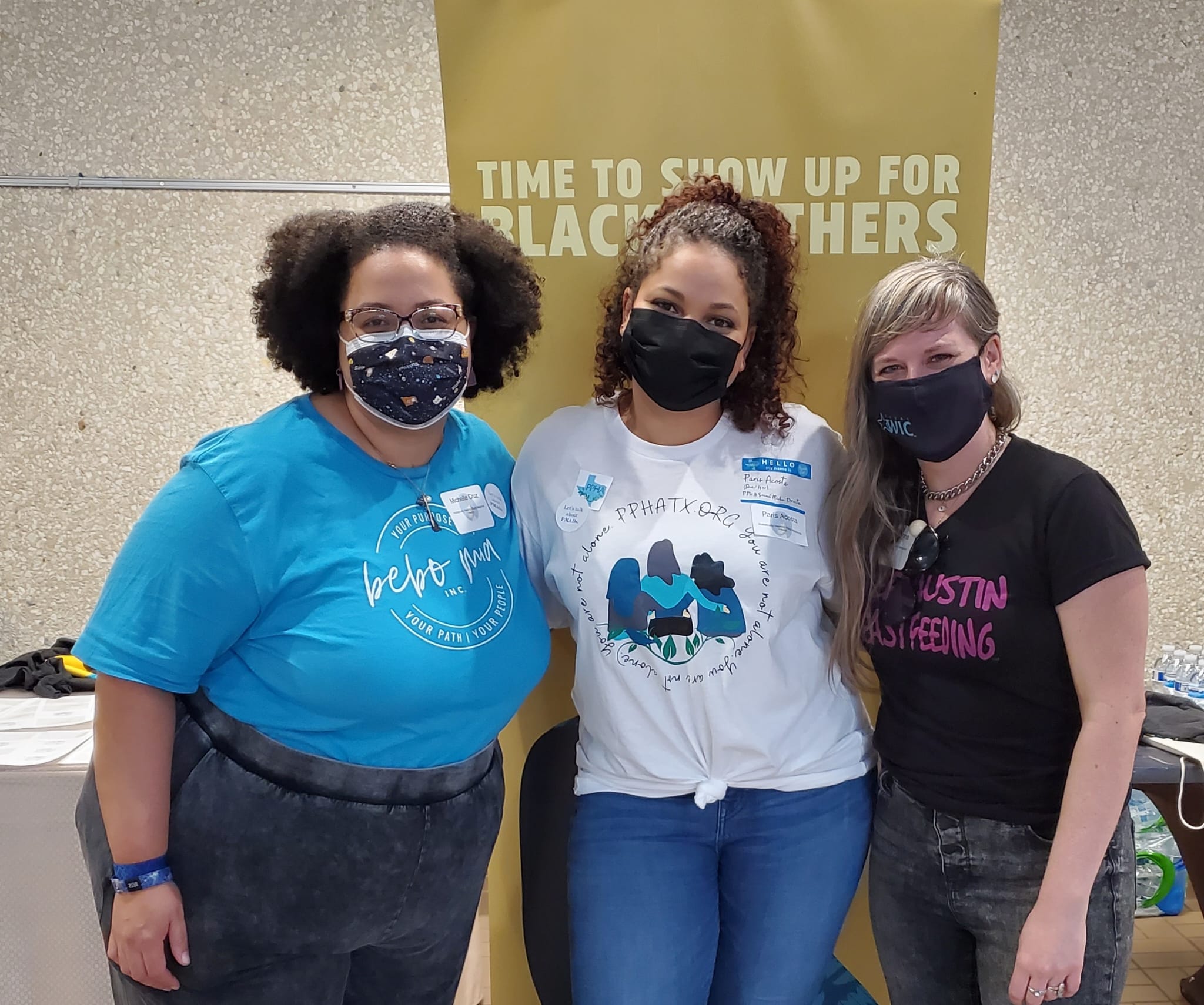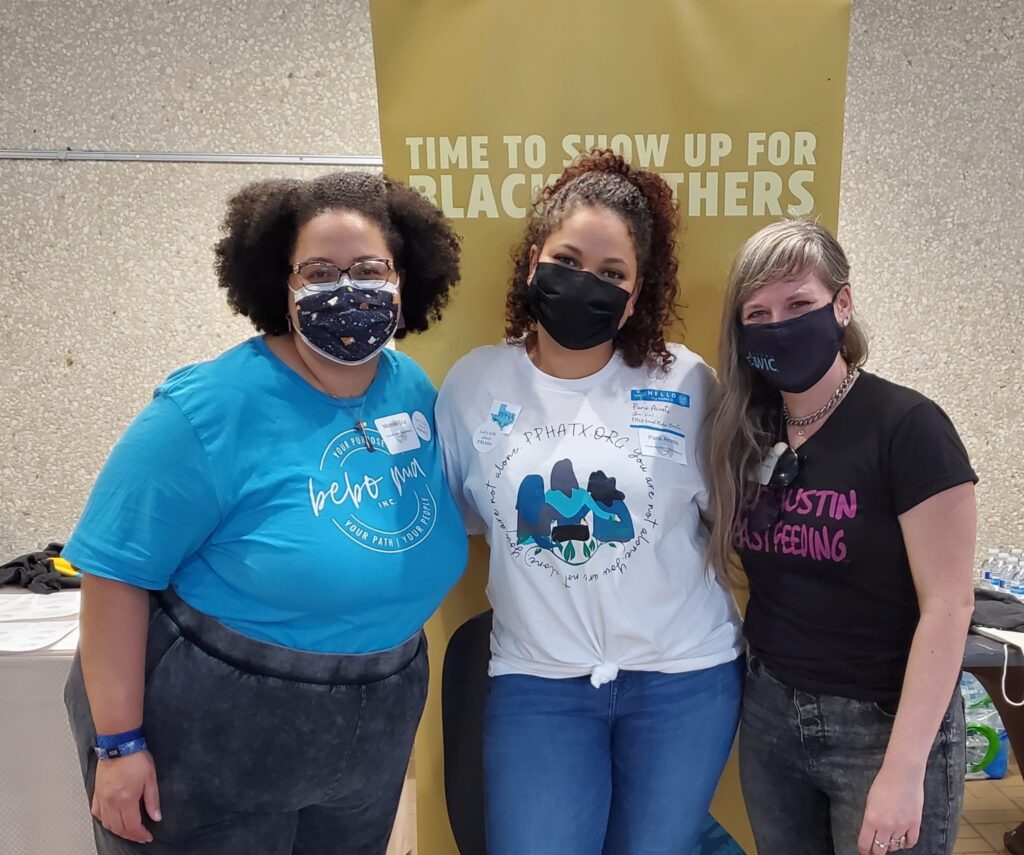 What made you the ideal fellow for this position? Can you tell us about the application process?
My perseverance and aptitude for translating my passions into actionable change make me an ideal fellow for this position. The application process, while straightforward, demanded the ability to articulate one's passions in a manner that translates into tangible impact. It wasn't just about having these convictions but also about effectively verbalizing how they can drive change.
I've never shied away from presenting my authentic self. My unwavering commitment to both my journey and others sets me apart. In my responses, I openly discussed my non-traditional background that lacks a college education, my experience with ADHD, and my role as a mother of three. Being a person of color, presenting your complete self in professional settings is sometimes daunting. However, I firmly believe that this authenticity fosters deeper connections.
Throughout the application and interview process, I embraced my identity without hesitation. I'm driven by the desire to have the communities I serve see themselves reflected in Public Health. By bringing my whole self, I aim to bridge gaps and create a more inclusive and representative space.
What do you hope to gain from the Global Health Corps Fellowship, and what are some big takeaways so far?
One of my top priorities in this fellowship is to gain a more profound sense of confidence in my leadership abilities. I'm aiming for that level of confidence that comes from truly comprehending effective leadership strategies practically and from an equity perspective. In a short time, we have gained invaluable insights into authenticity and self-trust, which I am already incorporating into my everyday routine.
A standout component of this fellowship is the Executive Coaching offered by Rootwise Leadership. Though I've only had one coaching session so far, the 360 leadership profile they crafted was incredibly enlightening. Before the coaching, they encouraged us to gather feedback from a variety of trusted and well-known individuals. These individuals included supervisors, peers, and even my direct reports. The recurring theme in their feedback was intriguing: an apparent contrast between the self-assured image I project and my internal sentiments.
The discovery spurred me on to align my internal and external selves. As a result, I've been striving to acquire practical knowledge throughout this fellowship, which is my overarching goal.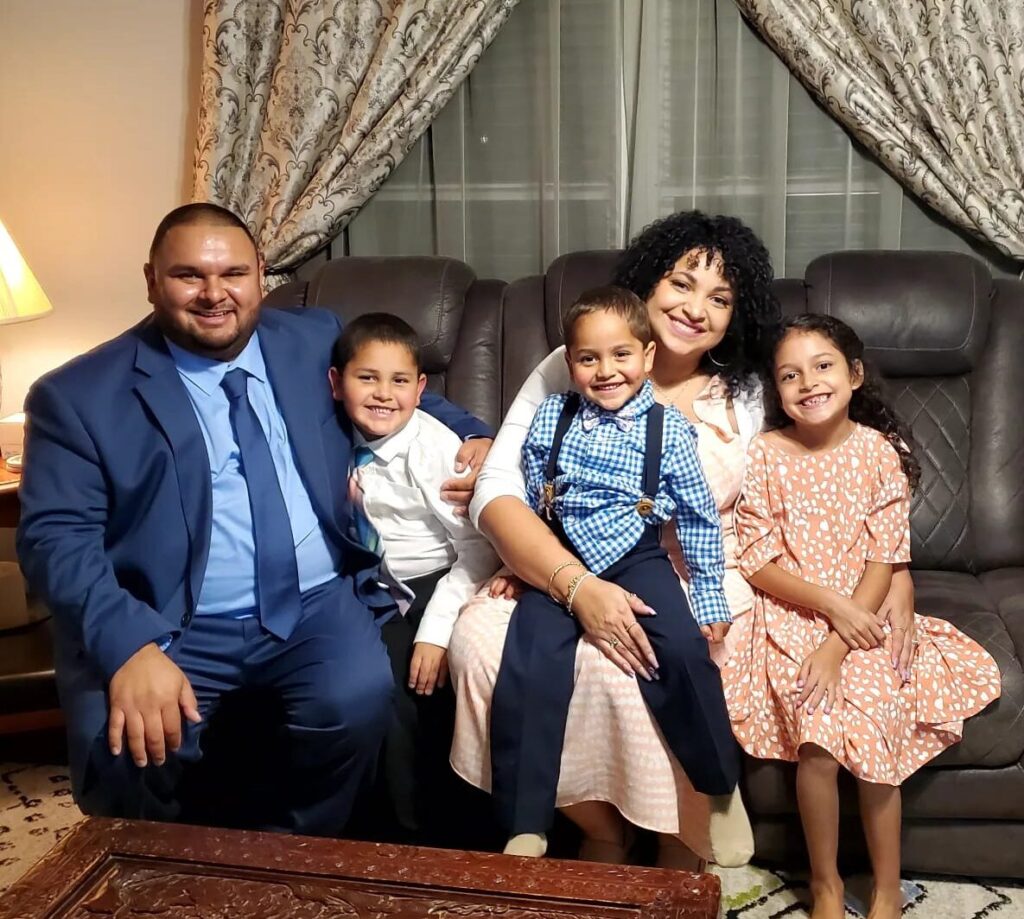 What advice would you give others who may want to apply for the Global Health Corps U.S. Fellowship and pursue a similar career?
For those considering applying for this fellowship or pursuing a career in perinatal healthcare, I advise starting with a foundation of passion and allowing your heart to lead the way. Once your heart points you in a particular direction, take deliberate and purposeful steps forward. Begin by outlining your values and strengths – writing them down can provide a clear perspective. From there, identify roles that align with your strengths and aspirations. List both the positions you currently qualify for and those you aspire to attain.
A pivotal step is to seek out respected mentors within your desired field or role. Engaging with them can provide insights into areas you must develop to reach your objectives. Having a supportive mentor who understands the path you're on and can offer guidance is truly invaluable.
Once you've crafted your plan, remember that setbacks are part of the journey. Allow yourself the space to stumble and rise again. Each experience contributes to your growth and advancement, whether a step forward or a momentary detour. Maintaining a positive outlook and steadfast determination will be your greatest assets. Keep pushing forward, knowing every effort propels you closer to your ultimate goal.
Interested in applying to this fellowship? Bookmark the Global Health Corps U.S. Fellowship to your free ProFellow account.
---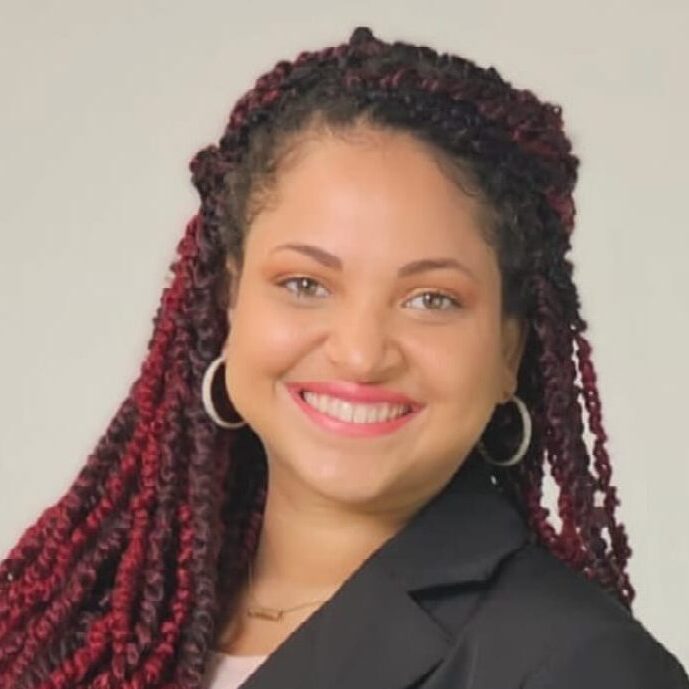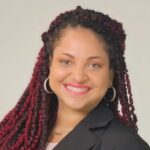 Paris Acosta, a visionary from Kyle, Texas, embarked on her transformative journey while working as a Breastfeeding Peer Counselor at WIC, where her path to reshaping maternal health ignited. Driven by her unique ADHD perspective and diverse experiences as a mother of three, she uses her passions to guide her non-traditional career path. Unfazed by the absence of a college degree, she advocates for change and empowers mothers with her unparalleled dedication. Her odyssey is an inspiration, proving that determination and passion lead to meaningful work. From her pivotal role at WIC, becoming a trained doula, and now a Global Health Corps fellow, Paris catalyzes innovative, equitable change in maternal care, forging a brighter future for all.
© 2023 ProFellow, LLC, all rights reserved.