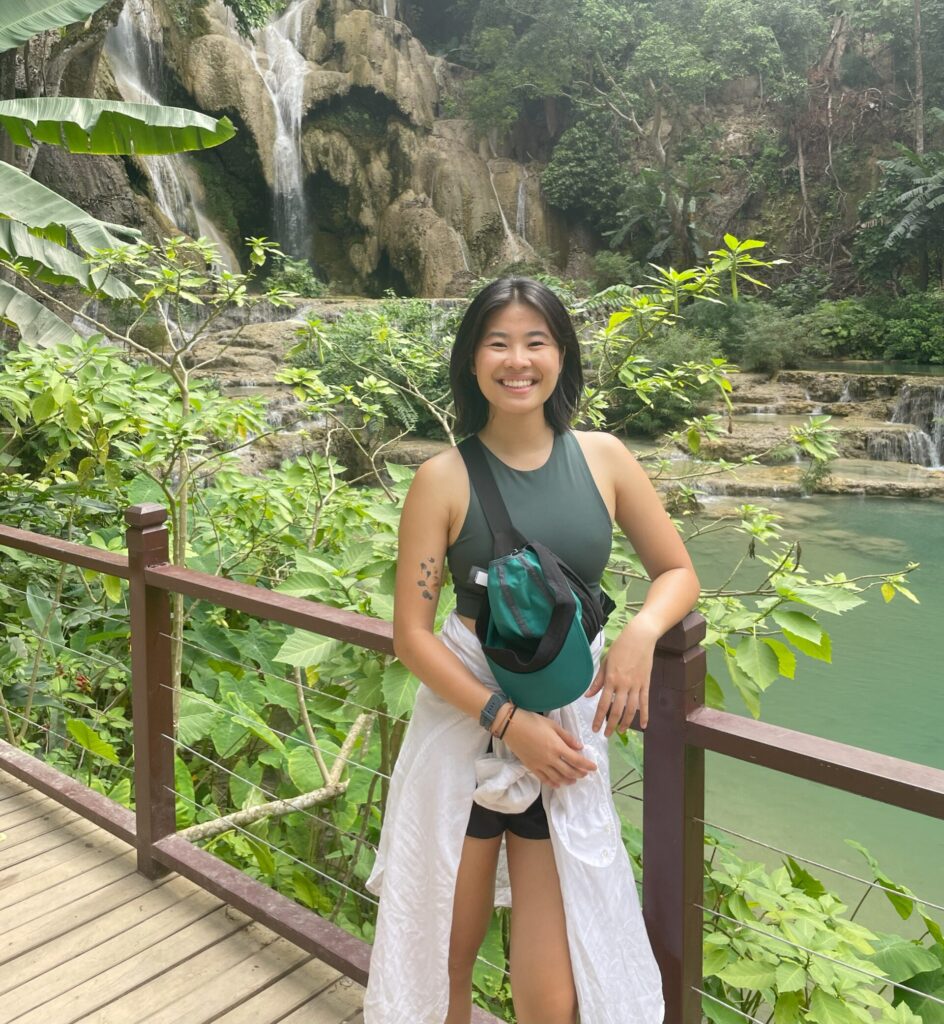 The Princeton in Asia Fellowship is a transformative experience where recent college graduates can travel to Asian countries and work at various host organizations. The program matches Fellows to organizations that share their current interests, whether STEM, environmental sustainability or another area of focus. PiA Fellows are immersed in their host countries' culture, language, and communities and contribute to PiA's mission of fostering mutual appreciation and cross-cultural understanding between the United States and Asia.
We interviewed Maya Bian, currently a second-year PiA Fellow working in Laos, to learn about how she's contributing to public health projects in Laos. She shares her transformational journey, the inspiration behind applying for PiA, how she's making a difference, and tips for your own application!
What sparked your interest in global health and language?
I started my undergraduate career at the University of Tennessee, Knoxville, studying chemical engineering. I chose the program because I was interested in developing technologies and tools to improve human health. By the end of my second year, I had started to think more critically about social and structural determinants of health, realizing that new technologies and medicines are often inaccessible to the most vulnerable due to social, political, and economic factors.
I became motivated to study global systems and institutions that contribute to inequitable health outcomes, applying to the College Scholars Program. This interdisciplinary degree program allowed me to choose coursework under a major of my own creation. As a part of my new major, I studied globalization, medical anthropology, and public health across four country contexts—the United States, India, South Africa, and Brazil—through a study abroad program offered by the School of International Training (SIT).
During the study abroad program, I undertook preliminary fieldwork studies on aging and care, exploring how demographic shifts, urbanization, the character of health systems, and cultural notions of care contribute to particular eldercare landscapes in each country's context. This program cemented my interest in global health and equipped me with the training, tools, and theories I would need to pursue further studies in the field.
Throughout my time in the study abroad program, I started drawing parallels between what I was learning about the eldercare landscape in each country we visited. I then realized I knew very little about care arrangements in China, the country where my parents were born and where almost all of my extended family still live. The moral and practical significance of ensuring meaningful, caring arrangements for elderly populations and a desire to learn more about my own family members' experiences drove me to undertake independent ethnographic research on the topic for my senior thesis.
Over three weeks, I conducted fieldwork and interviews in the private long-term care facility my grandfather lived in in Northeast China, hoping to understand better how the meanings of care are shaped, articulated, and practiced within a non-traditional institutional care setting. Even during the midst of full-on research, I knew there was much more to the field that I had yet to learn about or explore. I decided to continue pursuing this direction of study and attend the Yenching Academy of Peking University for a master's in China Studies, where I studied historical, philosophical, legal, and cultural influences that structure eldercare in China.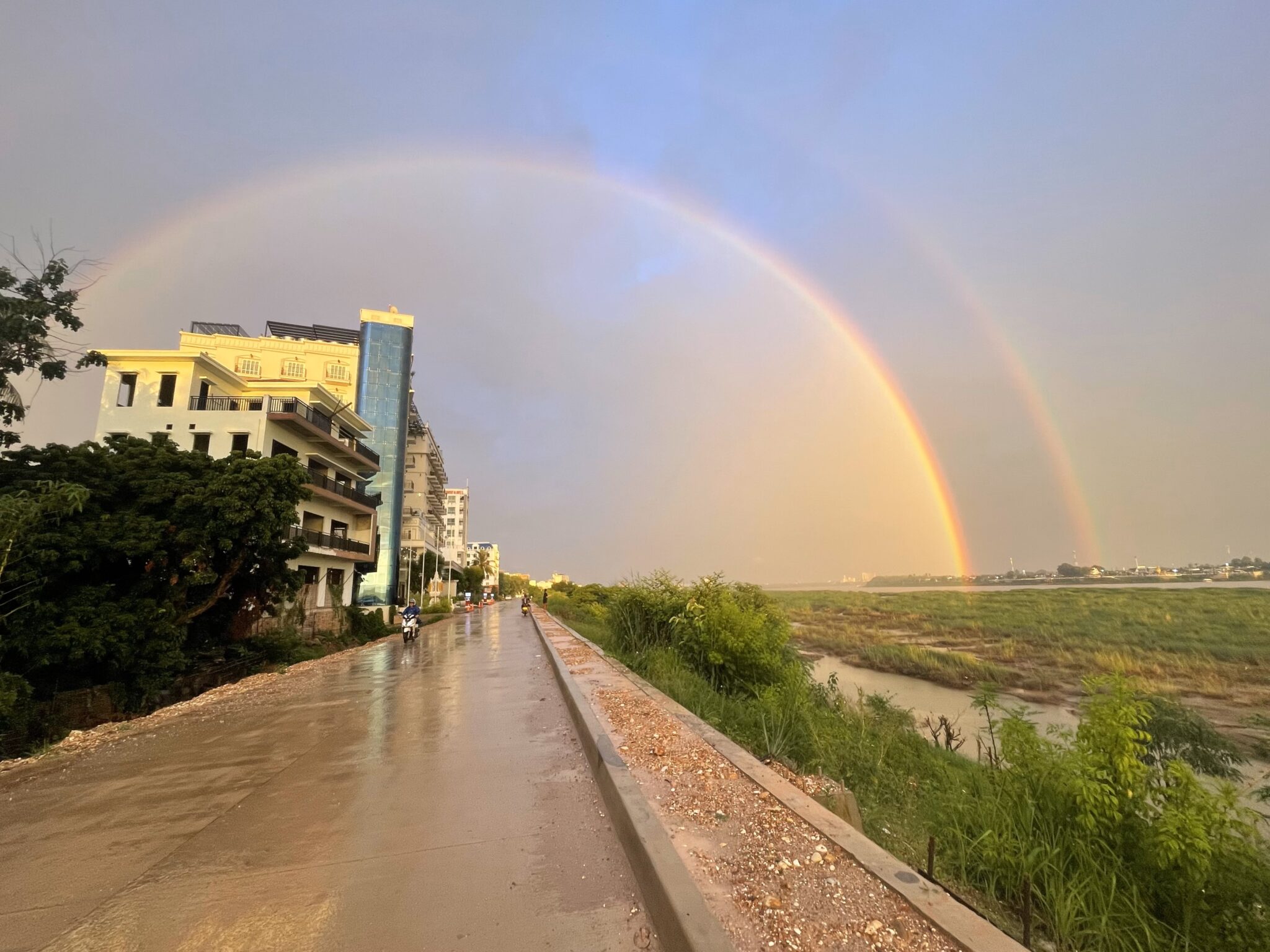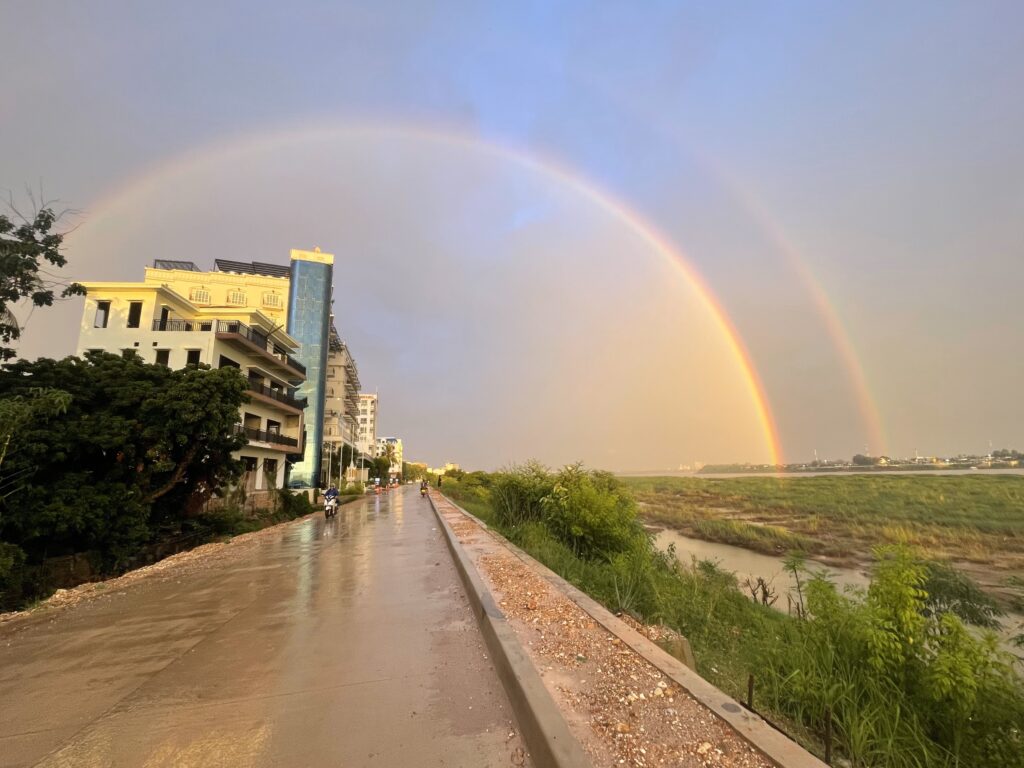 What led you to apply to the Princeton in Asia Fellowship?
While I learned an incredible amount within academia, I was also struck by my limited capacity as a student-researcher to do something with what I was learning—to transform somehow the knowledge I'd acquired into some positive end for my participants, such as improving the eldercare landscape by implementing programs or changing policy. This thought underpinned my decision to apply to Princeton in Asia, a program I saw was thoughtfully committed to matching Fellows to organizations based on the organization's specific needs.
In particular, I saw that Princeton in Asia offered posts with public health organizations actively working toward improving health and well-being in Asia. I was excited to learn more about what that work looked like. At the same time, while I had intended to be in China for my master's program, I ended up completing it entirely remotely due to COVID-19. As a result, while I had had various experiences living, studying, and traveling abroad, I had never been in one location for more than three weeks. Therefore, I applied to PiA in search of a long-term and culturally immersive experience in Asia, where I could also positively contribute to the public health of local communities.
How did your background contribute to you being an ideal candidate for the Princeton in Asia Fellowship?
An ideal candidate for Princeton in Asia can widely range in background and experience. From my experience, PiA looks for candidates who demonstrate curiosity and humility in learning and a commitment to be involved in and contribute to their local communities. Even though I didn't have specific experience in public health, I was committed to long-term engagement with Asia and excited to nurture relationships within my host community. This was partly demonstrated by the fact that this was my second time applying for PiA—I had previously done so in the 2019-2020 cycle, but fellowships were suspended due to the COVID-19 pandemic. Returning two years later to try again, I had only become more sure that this was the right next step for me, which I conveyed in my application process.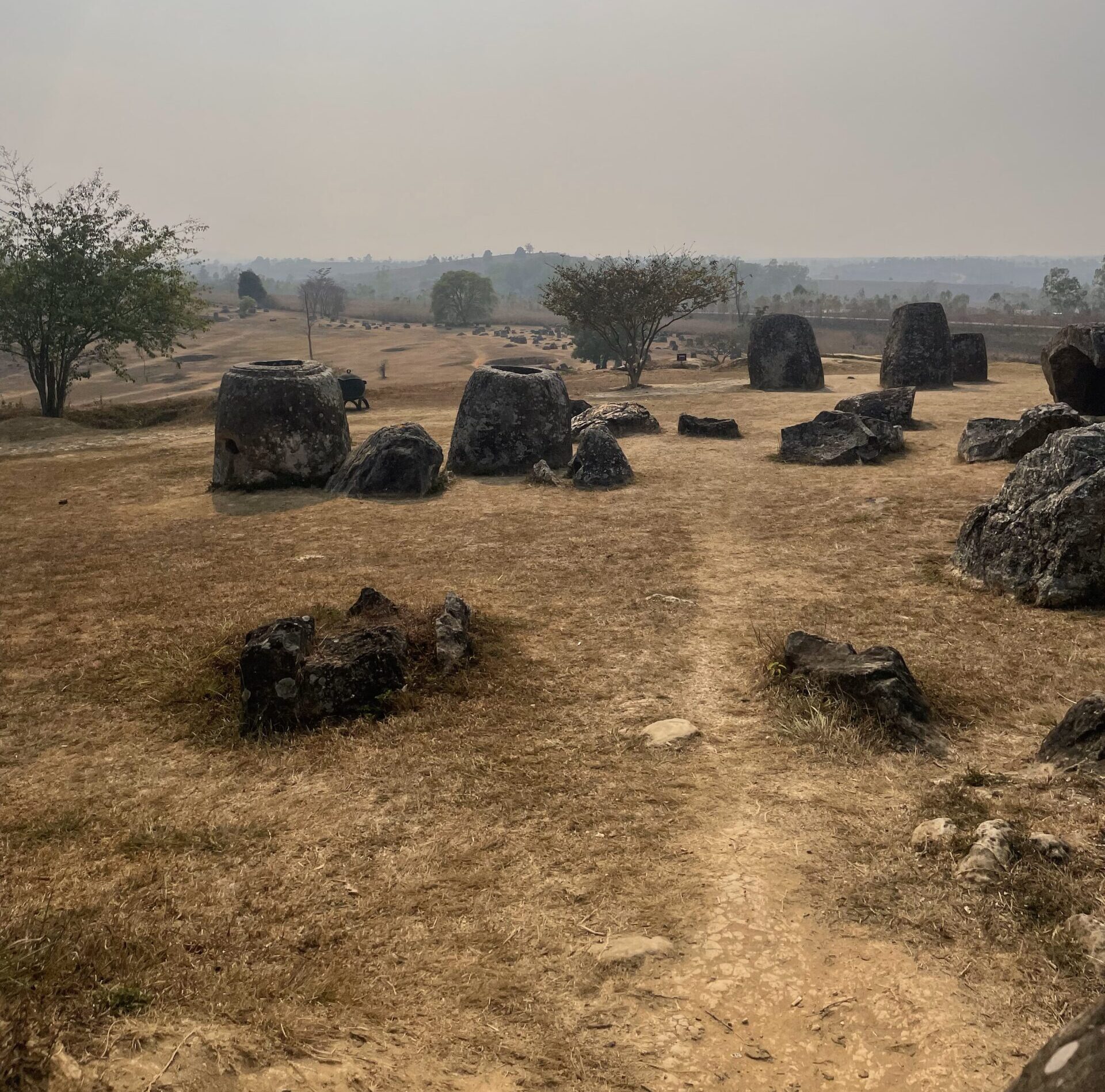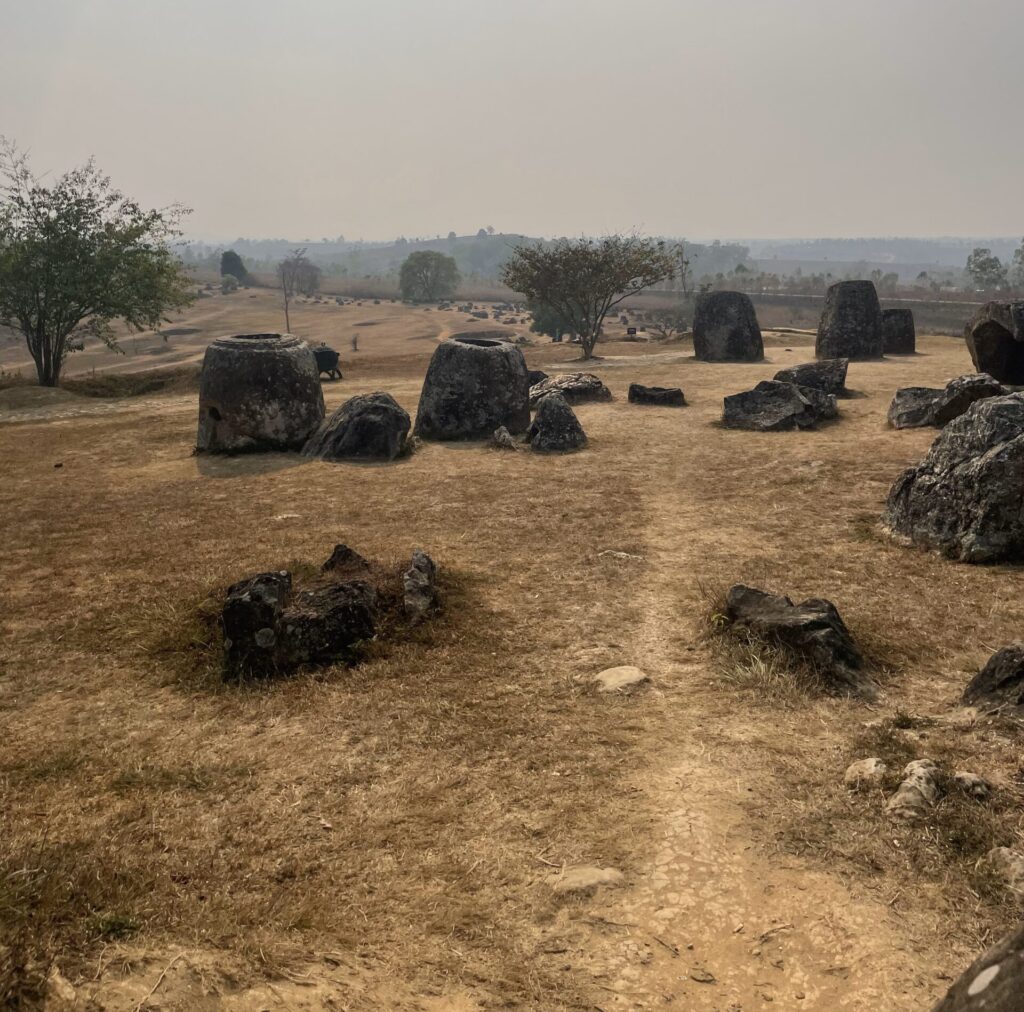 Can you go into the details of the applications?
The Princeton in Asia application reflects the core values of the organization. Broadly, PiA wants to know what inspires you and moves you and that you will immerse yourself in and contribute to your host community and work placement with humility. You also need to submit a short video to share more about yourself.
After the application submission, applicants will undergo an interview with PiA staff. These interviews evaluate your alignment with their values and also gauge what you are looking for out of a fellowship, as PiA aims to place Fellows in a host organization and community that they will not only contribute to and learn from but also thrive in. If you don't want to be in a rural post, then PiA will not place you in a rural post; the program works intentionally to match Fellows and organizations based on mutual interests and fit. In this interview process, PiA will better understand potential placements for prospective Fellows. PiA will then nominate a few candidates to each host organization, and host organizations will have the final say in who they will extend a fellowship offer to following an interview or other organization-specific hiring processes.
How has your time been as a Princeton in Asia Fellow? Can you share specifics of the current project you are working on?
I arrived in Vientiane in August 2022, three months after Laos fully opened its borders to foreigners after the onset of COVID-19. My work primarily entails supporting Population Services International's (PSI) health security and malaria elimination activities in the Greater Mekong Subregion—specifically in Laos, Cambodia, Myanmar, and Vietnam—much of which focuses on strengthening disease surveillance, Public Health Emergency Operations Centers, and outbreak preparedness and response mechanisms. I additionally support routine program monitoring & evaluation efforts across PSI platforms in Southeast and South Asia.
Before my arrival, I developed a loose understanding of the projects I was to support—preparation involved reading project proposals and other project documentation—as well as undertook a very rudimentary effort of learning the Lao language, but I couldn't quite imagine what my work and life would look like on the ground.
Much of my day-to-day work varies based on project needs. It often involves creating and contributing to English language materials and deliverables for donors and audiences internal and external to PSI. These include slide decks, donor reports, research protocols, interview guides, and briefs. Currently, I am working on a study manuscript on the roles of private-sector healthcare providers in emergency preparedness and response based on a regional PSI study in Cambodia, Laos, and Vietnam.
Luckily, my work as a PiA Fellow also involves traveling to different regions of Laos. A month and a half post-arrival, I traveled to the Southern province of Champasak to support two activities: a qualitative research study on national health insurance utilization and data quality assessments at private clinics and pharmacies. In the past year, I have also traveled to Xieng Khouang province for supportive supervision visits for disease surveillance and reporting at provincial, district, and military hospitals. Most recently, I traveled to Khammouan province to attend malaria training for regional and district health authorities. These opportunities have crystallized for me the impact and importance of our work across diverse geographies of Laos, and I feel privileged to contribute to efforts that make this work possible.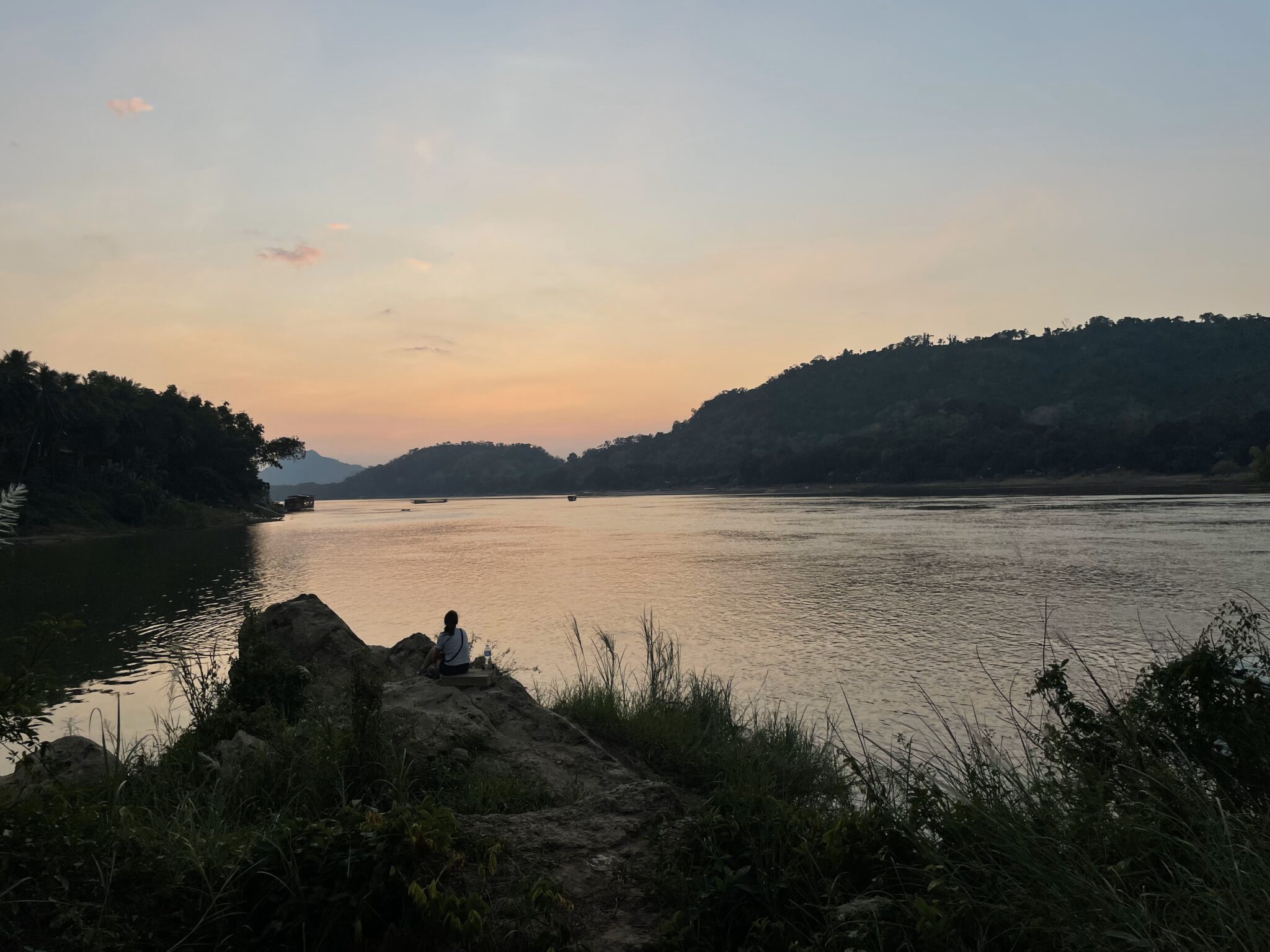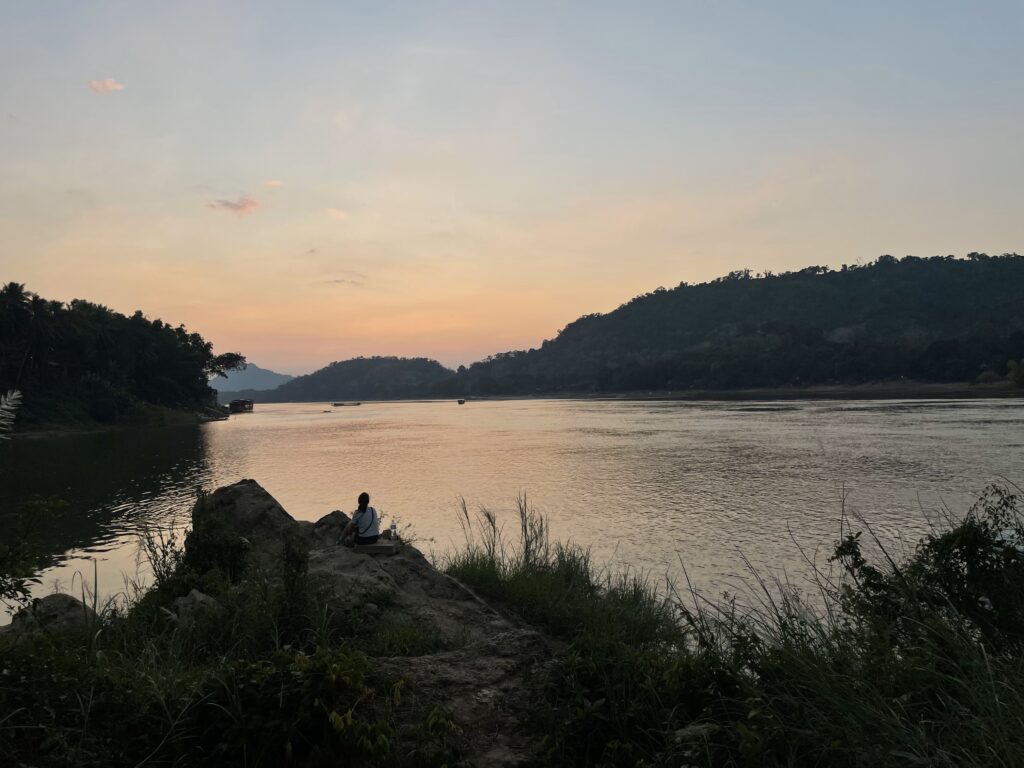 What have been the highlights and most important takeaways for you?
One takeaway from my time in Laos is that I want a significant part of my life and work to take place in or involve the Asia region. I didn't formally study Asia during my undergrad, and living and working in Laos in a regional capacity has served as a welcomed lesson in the history, culture, society, and politics of various regions of Asia.
In particular, during my travels, I've seen and learned more about the impact of the Vietnam War in Laos, particularly in Champasak province on the Bolaven Plateau and Xieng Khouang province. In Champasak, I was confronted with the still untold histories of war when I visited a coffee shop in Paksong, CC1971, that displays cluster munitions from the war as decor in and around the cafe. The label on one such munition revealed that it was manufactured in a city in my home state of Alabama. This caught me off guard—I had not expected to see such explicit evidence of the role a place so close to home played in the violence and destruction caused by U.S. aggression in Laos. I walked away from the cafe thinking deeply about the work still needed to be done to ensure Americans know about and learn from these events, as well as grateful to have the opportunity to bear witness to this history personally.
Other more mundane but special highlights of my time in Laos have been running along the Mekong at sunset, singing karaoke with colleagues, and slowly improving my Lao language skills over the past year.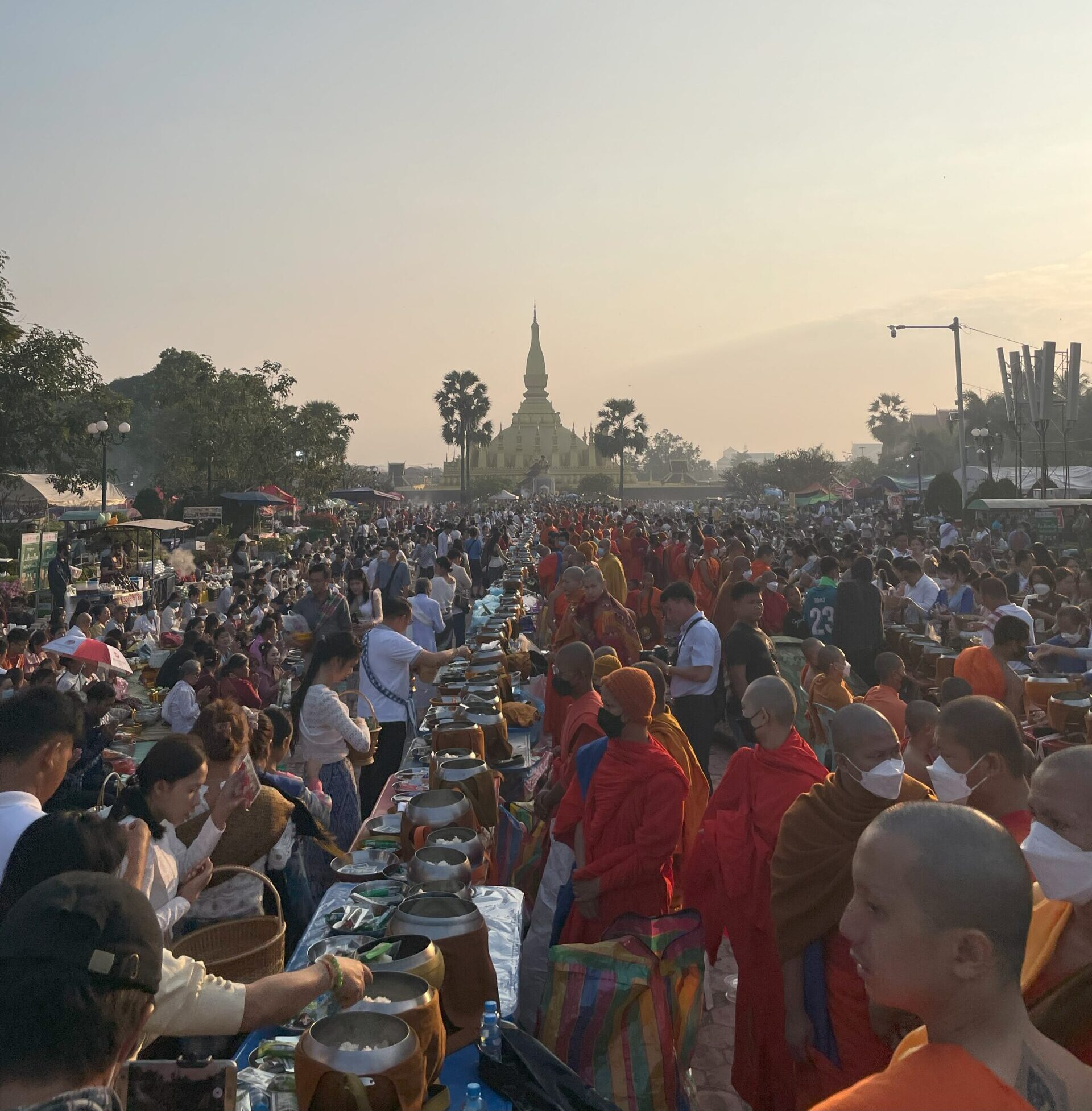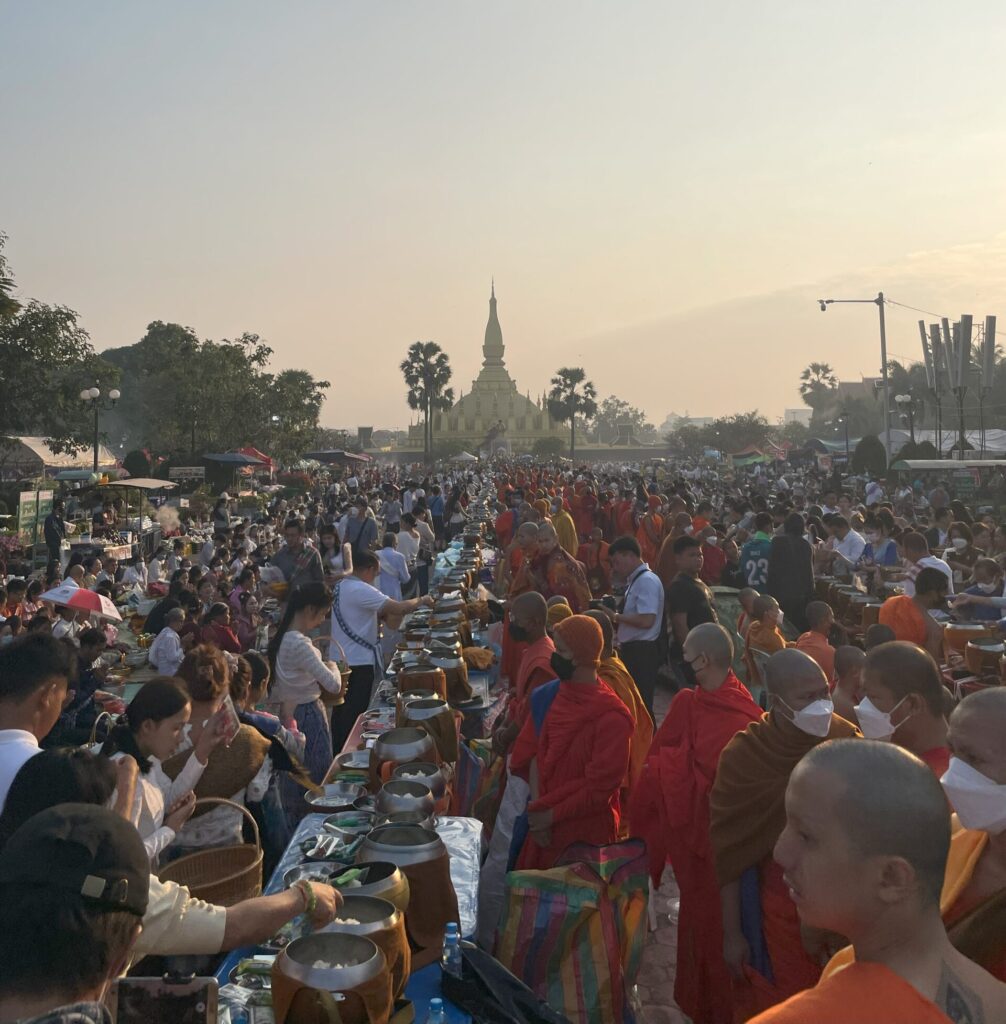 Where do you hope to go next?
Soon, I hope (am planning) to go to Luang Prabang to celebrate the end of Buddhist Lent and to run in the annual Run for the Children half-marathon. Before the end of my fellowship, I hope to travel to more provinces in Laos. Afterward, I plan to spend some more time in Asia, either in Laos or elsewhere, before pursuing medical school and/or further studies in public health or medical anthropology.
And finally, what advice would you offer to others interested in the Princeton in Asia Fellowship?
In terms of the application, I'd stress that PiA wants to ensure that placements meet the needs of both the host organization and you! Don't be afraid to advocate to be placed in a specific position—be a compelling case for the placement you want. I'd additionally add that while PiA continues to serve as a resource to Fellows throughout their placements, PiA's primary role is to facilitate your placement at your host organization. Once you're in a country, it is up to you what you invest your time in and how you make the most out of the opportunity. For me, this included applying for a PiA language grant for Lao study and prioritizing learning the Lao language during my fellowship. Since arriving, I've only become more aware of how important language skills are for connecting with communities here. As I've invested more time into Lao study, my travel experiences, relationships with colleagues, and interactions with strangers have become more rewarding, and I'd highly recommend dedicating time to language study wherever you end up being placed!
Interested in applying to this fellowship? Bookmark the Princeton in Asia Fellowship to your ProFellow account. You may also be interested to read this article by PiA Fellow Joseph Jung.
---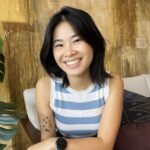 Maya Bian is currently a second-year Princeton in Asia Fellow at Population Services International, Laos, based in Vientiane, Laos. As a PiA Fellow, she provides regional support for health security and malaria elimination initiatives in the Greater Mekong Subregion. Outside work, Maya runs along the Mekong, fosters temple cats, appreciates Lao coffee, and practices Lao with friends and colleagues. Maya earned her M.A. in China Studies from the Yenching Academy of Peking University and her B.A. in Global Health Equity from the College Scholars Program at the University of Tennessee, Knoxville.
© 2023 ProFellow, LLC, all rights reserved