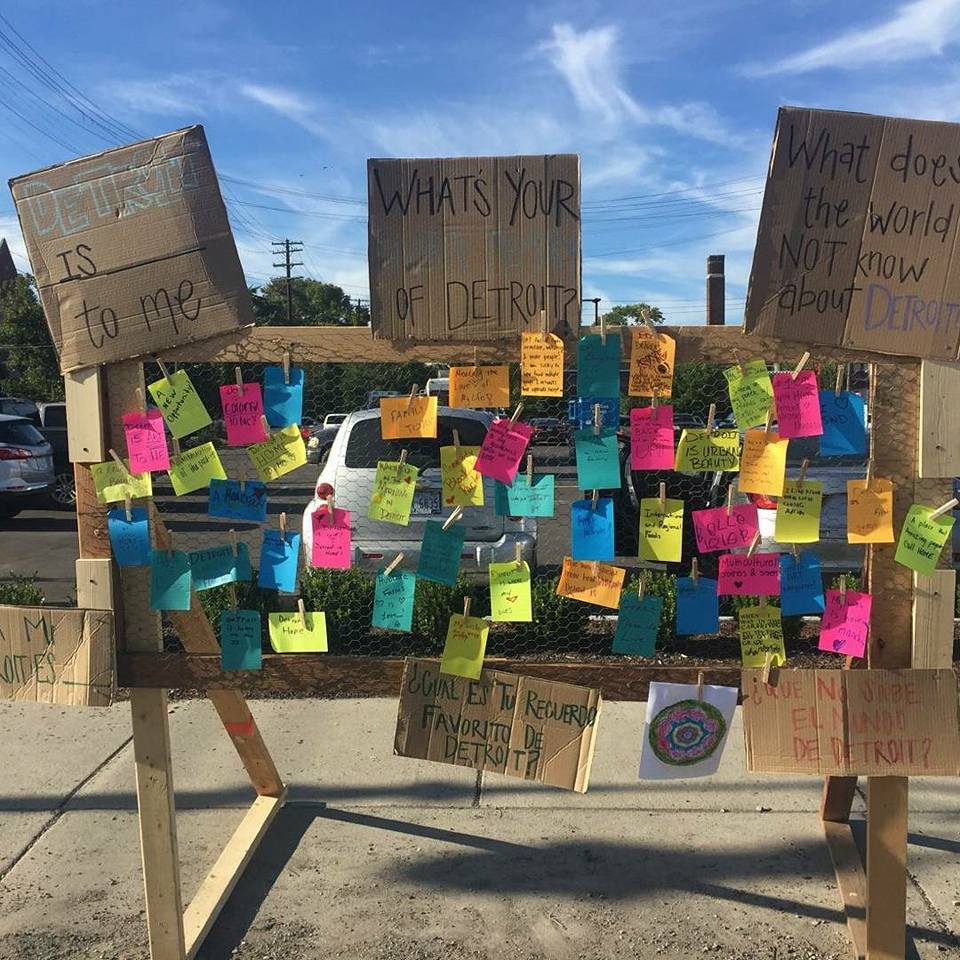 The Challenge Detroit Fellowship brings 30 leaders to "live, work, lead, give and play" for a year in Motor City. Over the course of the year, fellows contribute intellectually and through hands-on service to the Detroit community. Fellows work four days per week at a host company and engage in monthly social land cultural activities. Additionally, Fellows participate in monthly team challenges designed to positively impact the community while keeping the Fellows as well as the followers of Challenge Detroit engaged.
In addition to working at some of the top companies in the region, fellows will receive a $38,000 annual salary plus typical host company benefits. You may also apply to Challenge Detroit if you already have a job in the Detroit area: your employer must approve your application to Challenge Detroit and be willing and able to participate in the program as a host company.
To learn more about this unique opportunity, we spoke with Montinique Lynch, a 2017 Challenge Detroit Fellow.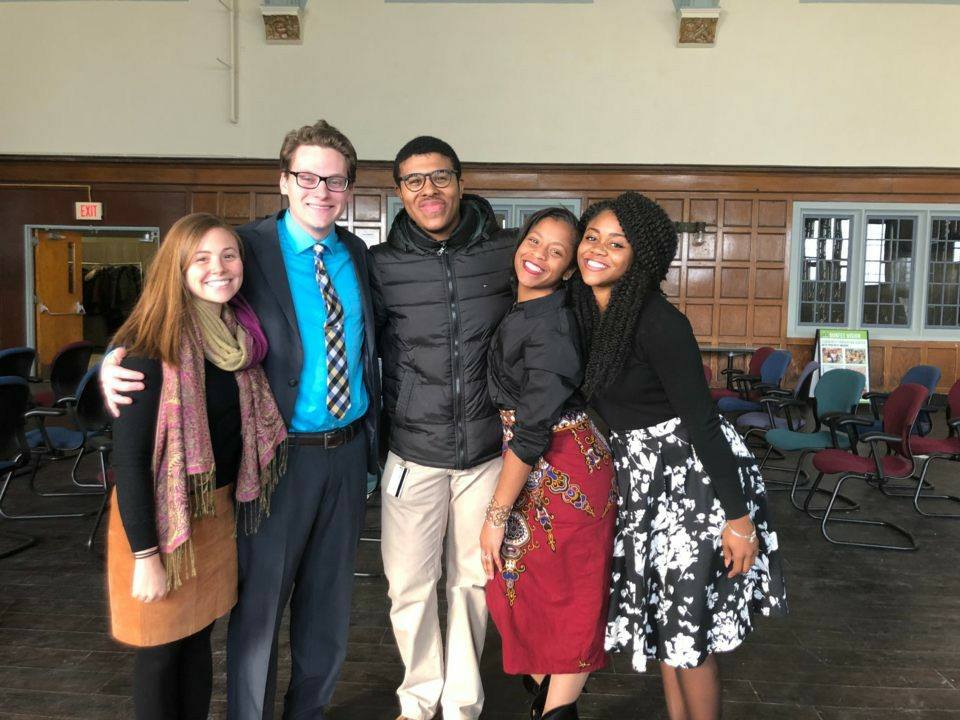 1. What inspired you to apply for the Challenge Detroit Fellowship?
My connection to Detroit and my passion for community development inspired me to apply to Challenge Detroit. After graduating from the University of Michigan with my Master of Social Work, I knew I wanted to get back to my hometown and give back in some capacity.
I worked at nonprofits and community-centered organizations in Ann Arbor and East Lansing while attending undergrad and grad school, but I wanted to contribute to Detroit. I found out about Challenge Detroit while I was searching for a job and the idea of being in Detroit to "Live, Work, Lead, Give, and Play" was attractive. Challenge Detroit creates an opportunity for professionals to get exposed to Detroit's history, culture and community. As a fellow, my goal is to connect with the community and allow the voice of the people to be heard through everything I do.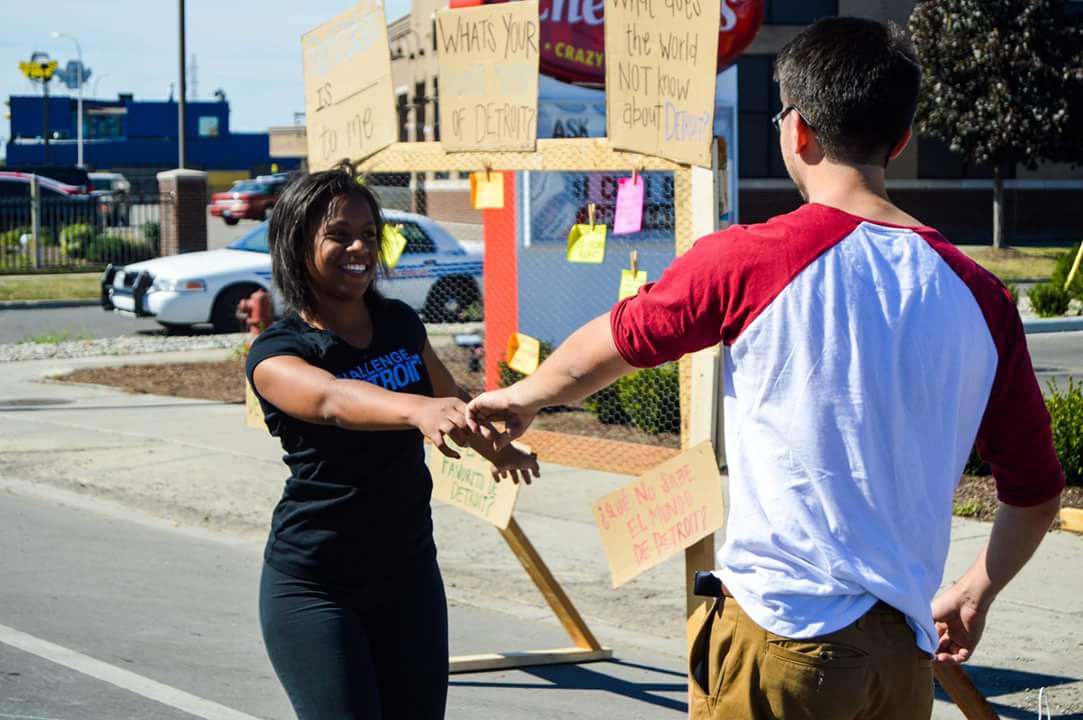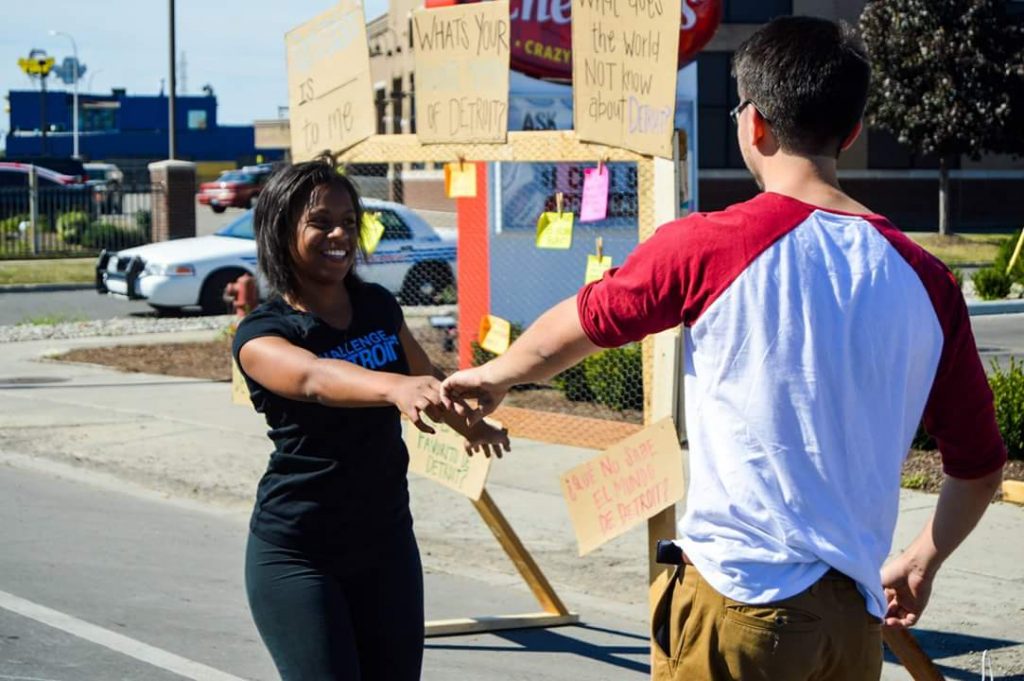 2. What have you enjoyed most about your fellowship so far?
For four days a week, I work at Chevrolet Detroit Grand Prix presented by Lear. This organization is a 501(c)3 nonprofit that works to develop a yearly event for the first weekend in June highlighting motorsports with seven races in four series (the Verizon IndyCar Series, IMSA WeatherTech SportsCar Championship, SPEED Energy Stadium SUPER Trucks, and the Trans Am Series presented by Pirelli). This is highlighted by the only doubleheader weekend on the Verizon IndyCar Series schedule ––the Dual in Detroit. My role is on the Operations and Security team where I help coordinate the schedules and assess the security of the event.
As a Challenge Detroit fellow, I also work with community organizations to collaborate on "challenge" projects for nonprofits that happen on Fridays. Each challenge is different but works to meet the needs of the community using a human-centered design approach. During challenge projects, I work with other fellows to develop deliverables that advance the goals of challenge partners. These typically come into fruition over the months that follow the challenge project. As someone who focuses on community development and has a passion for engaging in the community, each project becomes a platform for the people in my eyes.
Challenge Detroit has given me access to a network of companies and leaders in the city. These leaders are developing organizations, restructuring systems, and helping others build their foundations within Detroit. Over the last 6 months, I've worked on developing a platform for community members to talk about their love of Detroit and for small business owners to share their resources and develop a coalition in the city. I have also created marketing strategies for a community event with Detroit Homecoming.
Additionally, I am involved in working with organizations involving the criminal justice system and victims of violence called DLIVE as well as developing programs at my old high school, Oak Park High. Through Challenge Detroit, I have connected with community organizations that I never knew existed and will continue to build other relationships as time goes on.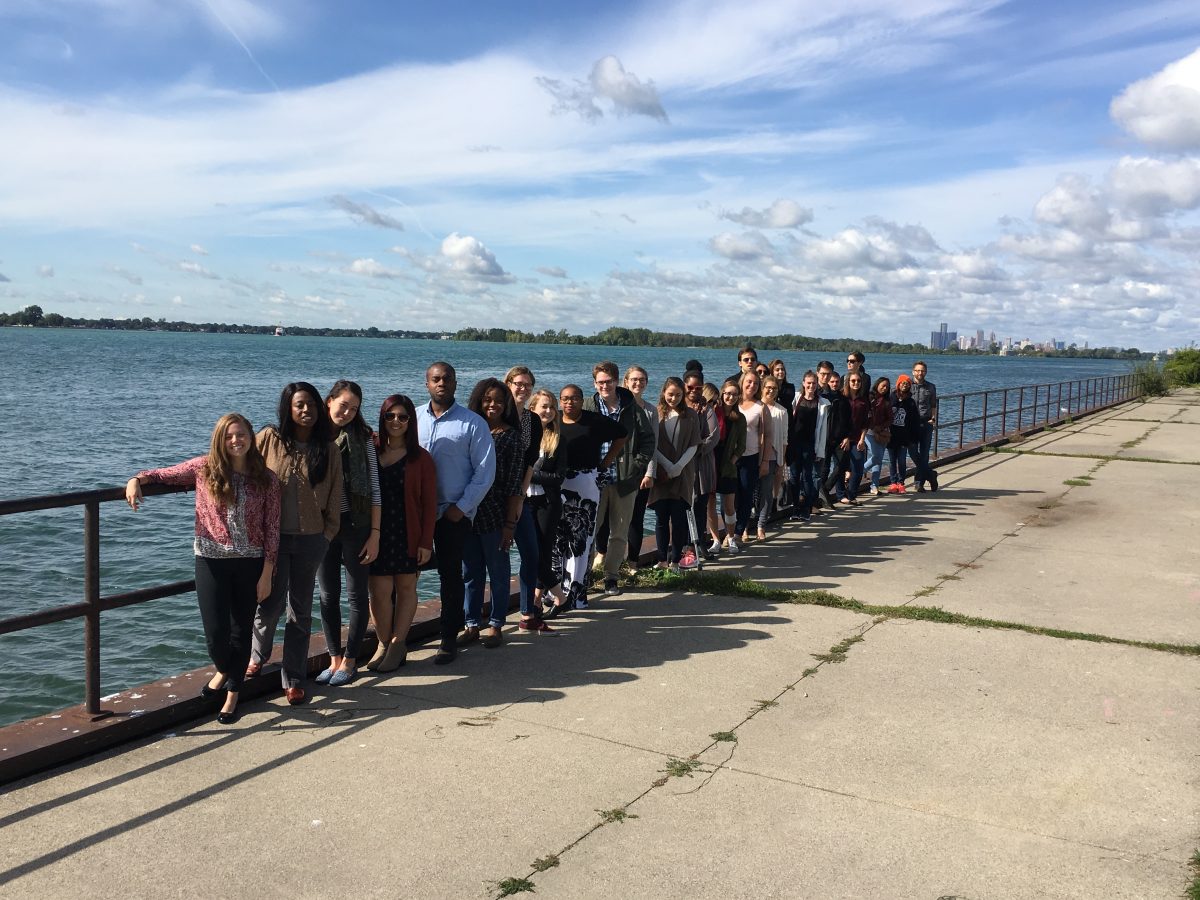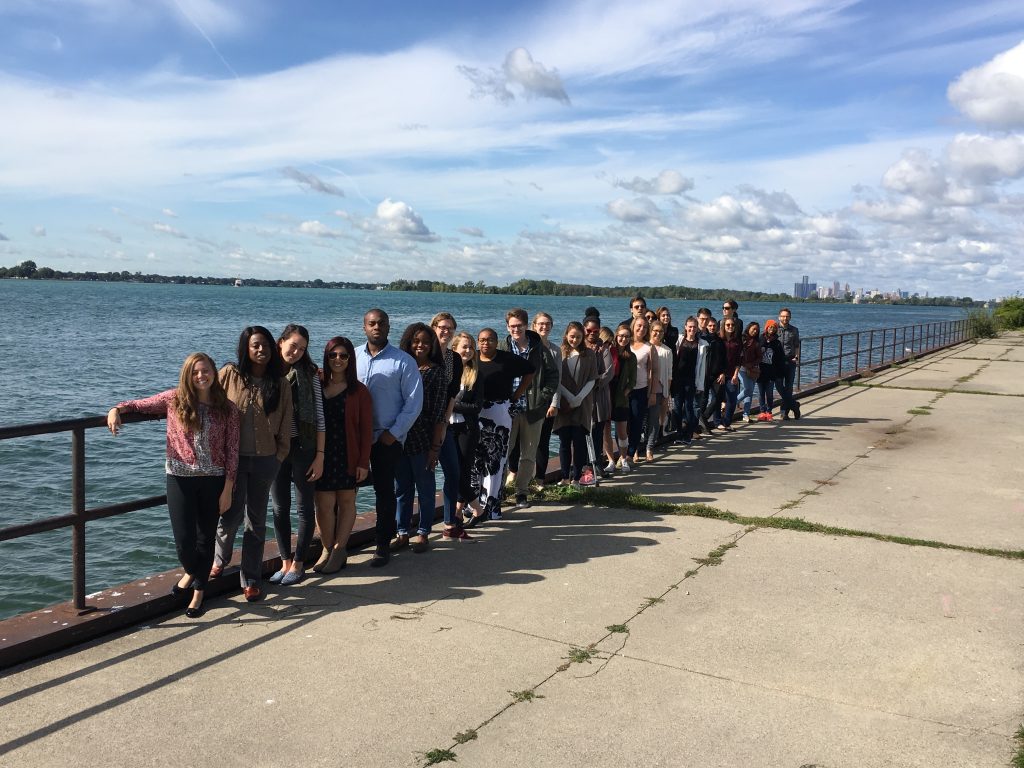 3. What tips would you give others applying to the Challenge Detroit Fellowship?
If you are interested in Challenge Detroit, my advice is to show your passion and your authentic self. Challenge Detroit will see who you are and connect you with the best people to create a cohort that will impact the world, starting with Detroit. Be innovative, creative, but most of all be yourself!
When I went through the process, I was nervous because I hate creating videos, but that vulnerability allows people to see you and the companies and organizations appreciate that. The application process will take time, so be patient. While working on the application and even in the interviews, highlight what you would like to do for the city and accomplish through this fellowship.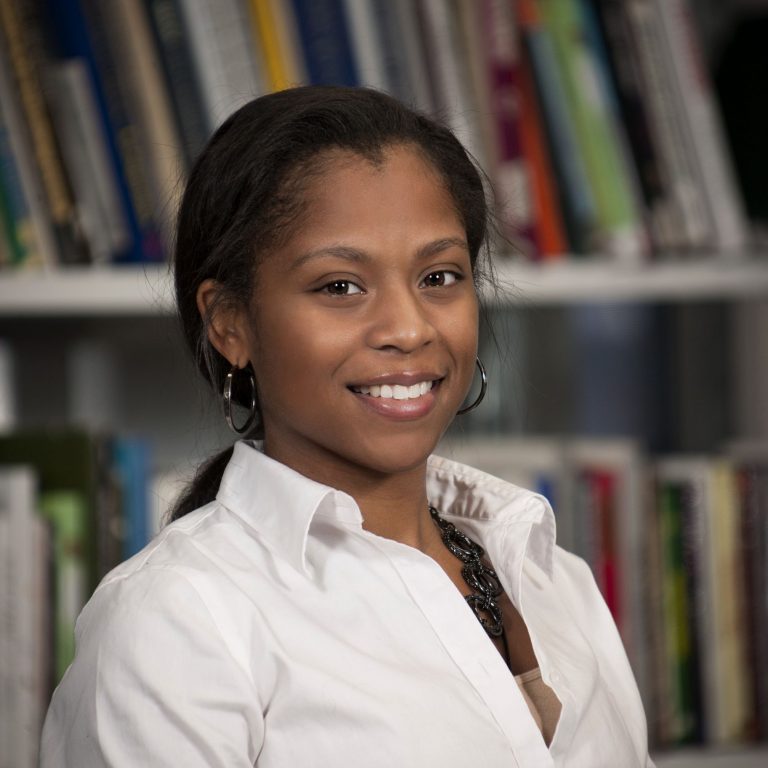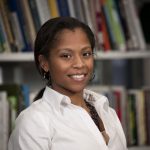 Montinique Lynch is a recent graduate of The University of Michigan Master of Social Work program. Her concentration is in children, youth, and families. Montinique obtained her B.A. in Criminal Justice from Michigan State University in 2015. She has a passion for understanding the needs of the community and helping adjudicated youth and families involved with the system. She believes that restoring community is key to helping youth and families involved in the criminal justice system thrive. Montinique believes in social justice and providing opportunities and resources where they are lacking.
---
Interested in applying? Bookmark the Challenge Detroit Fellowship to your ProFellow account.
© Victoria Johnson 2018, all rights reserved