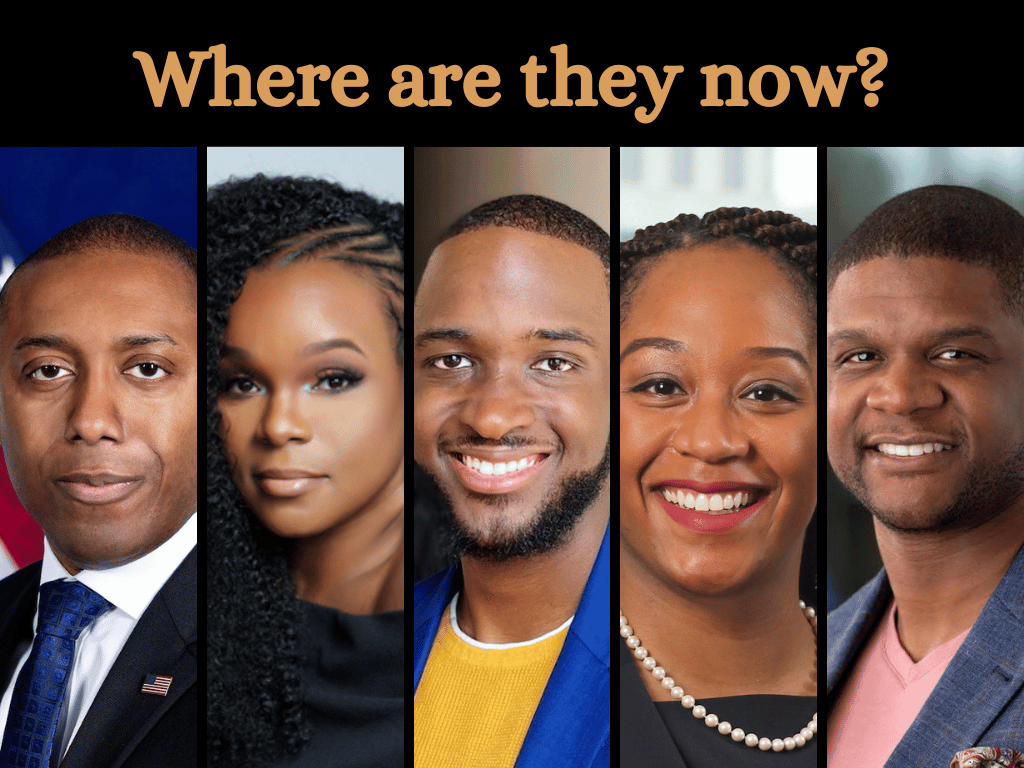 In honor of Black History Month, we are pleased to highlight the achievements of Black leaders and scholars within the ProFellow community who launched their careers through fellowships. Building upon their ProFellow interview feature in the past, Fellows provide an update on their careers and current leadership positions in the years following their fellowships.
We spoke with Chike Agu, Chief Innovator Officer at the US Department of Labor; Kisma Jordan-Hunter, an accomplished singer and artist; Trevaughn Latimer, Presidential Management Fellow at the Consumer Financial Protection Bureau; Ashlie Tyler, Investment Banking Senior Associate at Bank of America; and Devon Rollins, Vice President of Cyber Engineering and Machine Learning for CapitalOne Bank.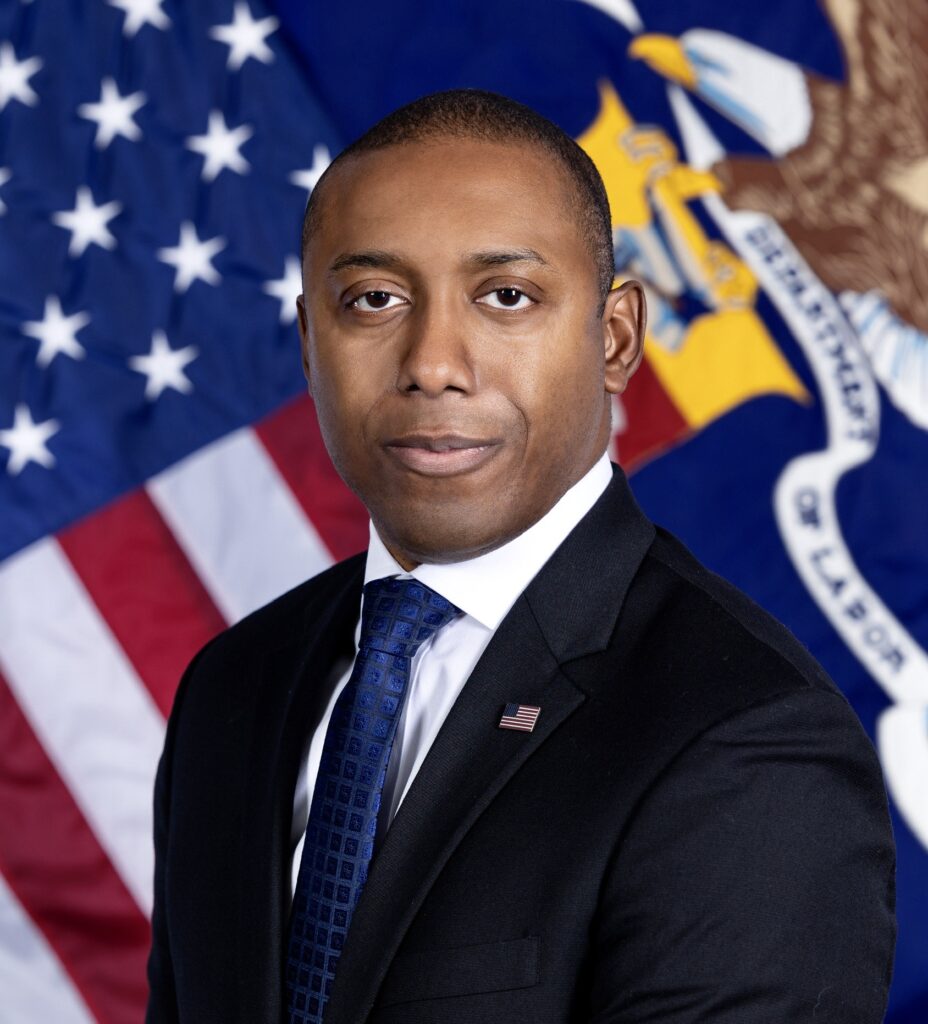 Chike Aguh
In 2012, we interviewed Chike about his various fellowship experiences. At the time, Chike Aguh (Chee-kay Ah-Goo) was an MPA student at Harvard University and had already won five professional fellowships, including the New York City Urban Fellows Program, Teach for America Fellowship, Fulbright Global Scholar Award, Education Pioneers Fellowship, and had recently completed a summer as a Presidential Public Service Fellow at Harvard University where he supported a federal strategy to train two million Americans with federal job training programs by 2015.
Let's see what Chike's up to now!
What is your current role?
On January 20, 2021, I was sworn in as Chief Innovation Officer (CInO) at the US Department of Labor, appointed by President Biden. Reporting to the Deputy Secretary and also serving as the inaugural Senior Advisor for Delivery, I lead efforts to use data, emerging technologies, and innovative practices to advance and protect American workers. 
How has your career progressed since we last spoke?
I have been a Technology and Human Rights Fellow at the Harvard Carr Center focused on the future of work and racial equity, Venture Partner at Maryland-based New Markets Venture Partners focused on workforce technologies, a Council on Foreign Relations' Future of Work Taskforce member, Lecturer at Columbia University and guest speaker at the University of Maryland School of Public Policy.
Additionally, I have worked as an education policy official and teacher in America's largest school system and one of its poorest communities. I have been a Fulbright Scholar in Asia, Director of Corporate Strategy and Performance Technologies at the Education Advisory Board (EAB), CEO of EveryoneOn a national social enterprise that helped connect 500,000 Americans in 48 states to affordable internet and digital skills, and Senior Principal and Future of Work Lead at the McChrystal Group, a business advisory firm founded by Gen. (ret.) Stanley McChrystal. 
I have also written for, spoken at, or been featured in Forbes, Fast Company, Wired Magazine, FORTUNE, Harvard, Wharton, and the White House. 
What important initiatives or research have you been a part of in the course of your career?
I launched the Community College Growth Engine Fund, a national multimillion-dollar effort helping community colleges train thousands for careers in high-growth fields.  I currently serve as the USDOL liaison to the National Space Council which is chaired by Vice President Kamala Harris. 
Read Chike's original ProFellow interview: Fellowships for Education Entrepreneurs: 3 Questions With ProFellow Chike Aguh.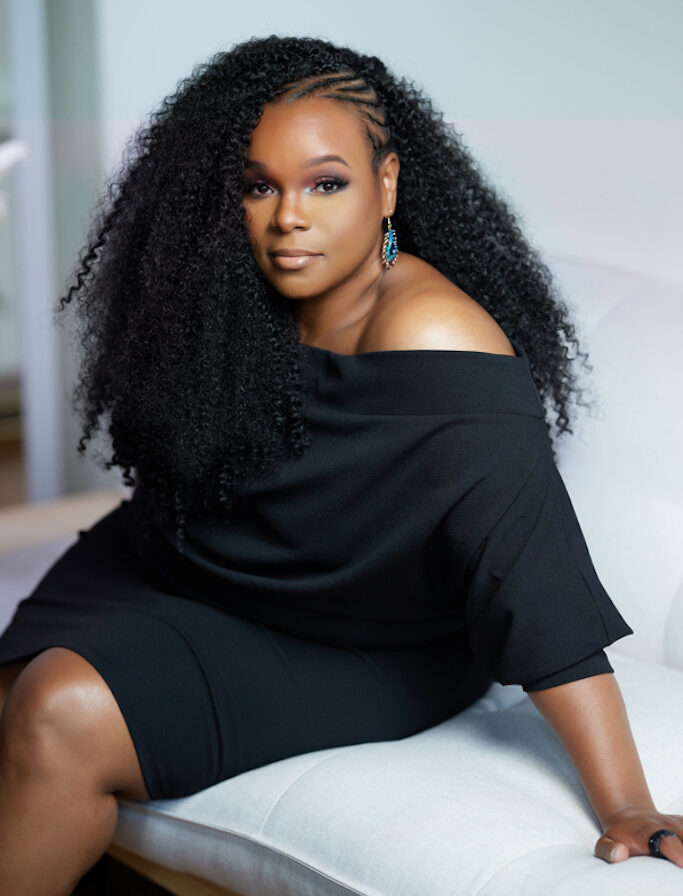 Kisma Jordan-Hunter
In 2019, we interviewed Kisma Jordan-Hunter about her experience as a Kresge Arts Fellow. When Kisma discovered this fellowship she was in a period of transition and planning her next career move. She was an accomplished Opera singer but wanted more creative control over her art. The Kresge Artist Fellowship provided her with $25,000 and professional practice opportunities. Through the fellowship, she was able to establish relationships with organizations across the country and meet a community of artists excited about the art she wanted to create.
Let's see what Kisma is up to now!
What is your current role?
Currently, I have multiple roles. About a year ago, I was appointed the Arts and Programming Manager for Cranbrook Project, an arts-centered nonprofit based in Bloomfield Hills, MI. In September 2021, I debuted The OperaSOUL Experience, which I composed to expand the scope of classical voice and its audience. The concert experience seamlessly blends operatic vocals with soul-pop music and signifies a new way to explore the art form. 
How has your career progressed since we last spoke?
My Kresge Artist Fellowship in Music was an empowering season that encouraged me to seek opportunities off the traditional path of an aspiring opera singer. In 2017, I was one of 29 recipients of the Knight Arts Challenge award, funded by The Knight Foundation, for The OperaSOUL Experience, which debuted in the Detroit Symphony Orchestra's 2021 season. The OperaSOUL Experience is preparing to tour in 2024.
What important initiatives or research have you been a part of during your career?
I have been privileged to contribute to discussions on arts development which led to the creation of The Lewis Prize for Music. I also serve on the Programs Committee for the Mosaic Youth Theatre of Detroit.
Read Kisma's original ProFellow interview: A Dream Opportunity to Explore New Musical Ideas: The Kresge Arts Fellowship Experience.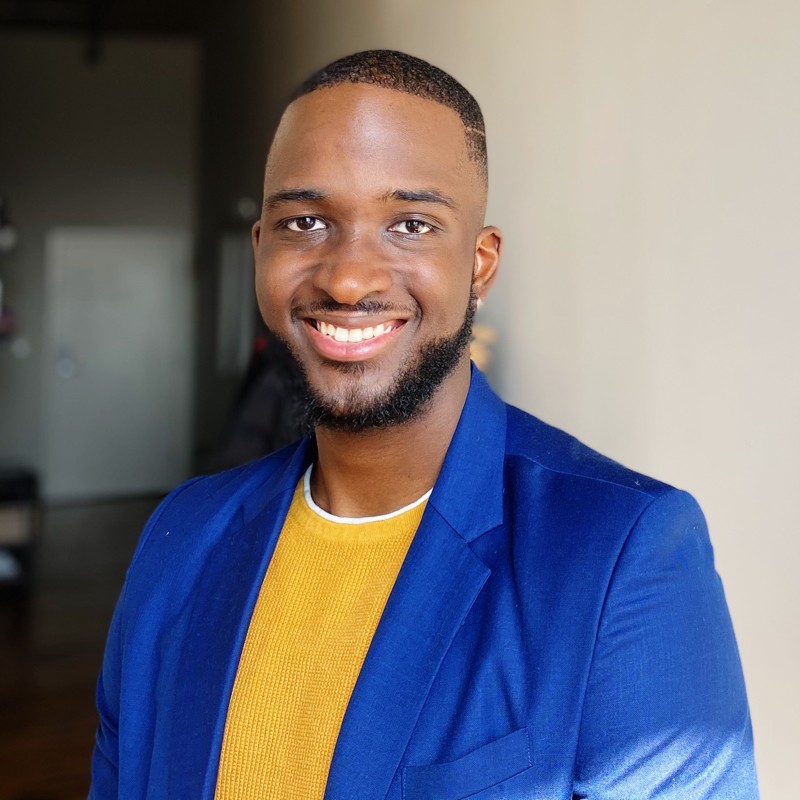 Trevaughn Latimer
In 2018, we interviewed Trevaughn Latimer about his experience as Benjamin A. Gilman International Scholar. At the time, he was a graduate student at Loyola University Chicago, majoring in Economics and minoring in Psychology and Mathematics. As a Gilman Scholar, Trevaughn received funding to study at the Loyola Vietnam Center in Ho Chi Minh City, Vietnam. While there he took classes and interned at a nonprofit shelter for homeless boys. As a result of this experience, Trevaughn became interested in international development and affairs.
Let's see what Trevaughn is up to now!
What is your current role?
I am currently a Presidential Management Fellow (PMF) at the Consumer Financial Protection Bureau (CFPB), a government agency that monitors and regulates consumer financial markets to ensure that Americans are economically protected when interacting with banks, lenders, and other consumer finance institutions. I am on the mortgage and housing markets monitoring team. The Presidential Management Fellowship is a 2-year program for those who have completed graduate school. PMFs are able to rotate to different departments throughout the federal government and get a glimpse into the work executive agencies conduct. There is also an opportunity to convert to a full-time federal employee after the fellowship ends.
How has your career progressed since we last spoke?
It has been a while since I went to Vietnam as a Gilman Scholar in 2018. Since then, I have taken advantage of different fellowships and scholarships that have helped me define my professional interests. Immediately after studying abroad in Vietnam, I was a Public Policy and International Affairs (PPIA) Fellow at the University of Michigan for a summer taking public policy classes focusing on domestic and international issues. After graduating from undergrad, I joined the inaugural Lead for America (LFA) Hometown Fellows class. As an LFA Hometown Fellow, I went back to my hometown of St. Louis for two years and worked on many local economic development and policy advocacy initiatives in low-income areas across the region. I helped lead community initiatives focusing on neighborhood redevelopment, small business pandemic relief, and policing and public safety. After two years of working in St. Louis, I was awarded a Schwarzman Scholarship to study for a year at Tsinghua University in Beijing, China, where I received a Master of Global Affairs. My time in China was just as life-changing as, if not more than, my time in Vietnam. I further cultivated my desire to work at both the national and international levels, focusing on issues such as economic inequality, climate justice, and US-China relations. My Gilman Scholarship was definitely a foundation that helped push me to pursue more scholarships and fellowships!
What important initiatives or research have you been a part of in the course of your career?
Over the course of my career so far, the most important initiatives I've been a part of have been in St. Louis. When the pandemic hit, many small businesses in the St. Louis region suffered great financial loss. The economic development agency I worked for led the effort in disseminating loans and grants to those businesses most in need. I was able to contribute significant aid in this process of alleviating the financial stress put on these businesses, especially minority and immigrant-owned businesses. I also helped launch the "Defund. Re-envision. Transform" campaign that organized people and pushed for a reassessment and redistribution of government public safety resources toward holistic public safety initiatives. I learned so much from brilliant organizers and change agents that have been fighting for a re-imagined public safety system since Michael Brown was killed in 2014. The campaign is going strong. Another related initiative I worked on worth noting is the work that is being done to pilot a first-responder alternative in St. Louis City and County that could serve as an alternate model to police response for emergency situations involving people with mental illness, those with substance abuse issues, and the unhoused. Additionally, there are currently some exciting projects and initiatives that I am looking forward to helping cultivate, as well.
Read Trevaughn's original ProFellow interview: Studying and Volunteering in Ho Chi Minh City: My Semester in Vietnam as a Gilman Scholar.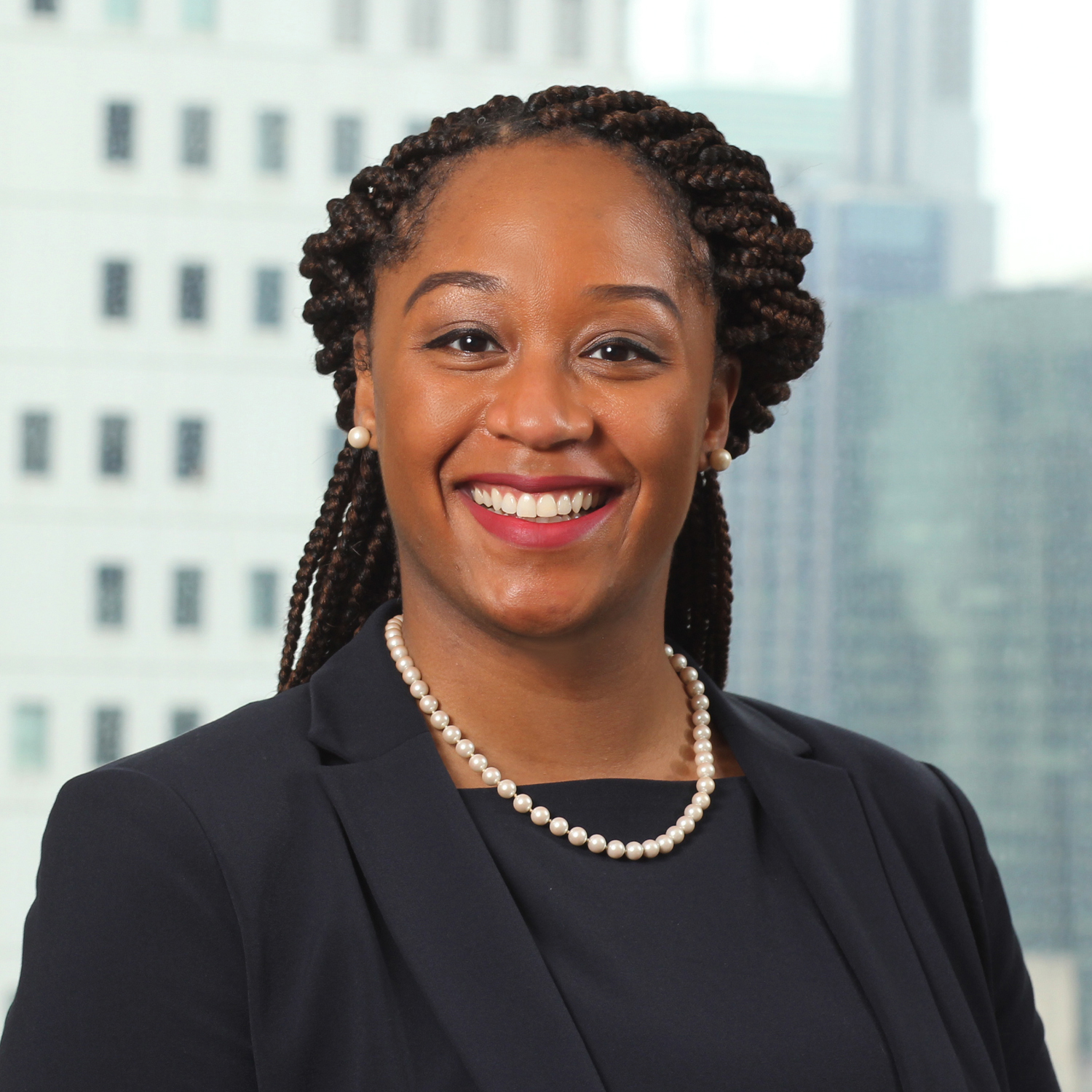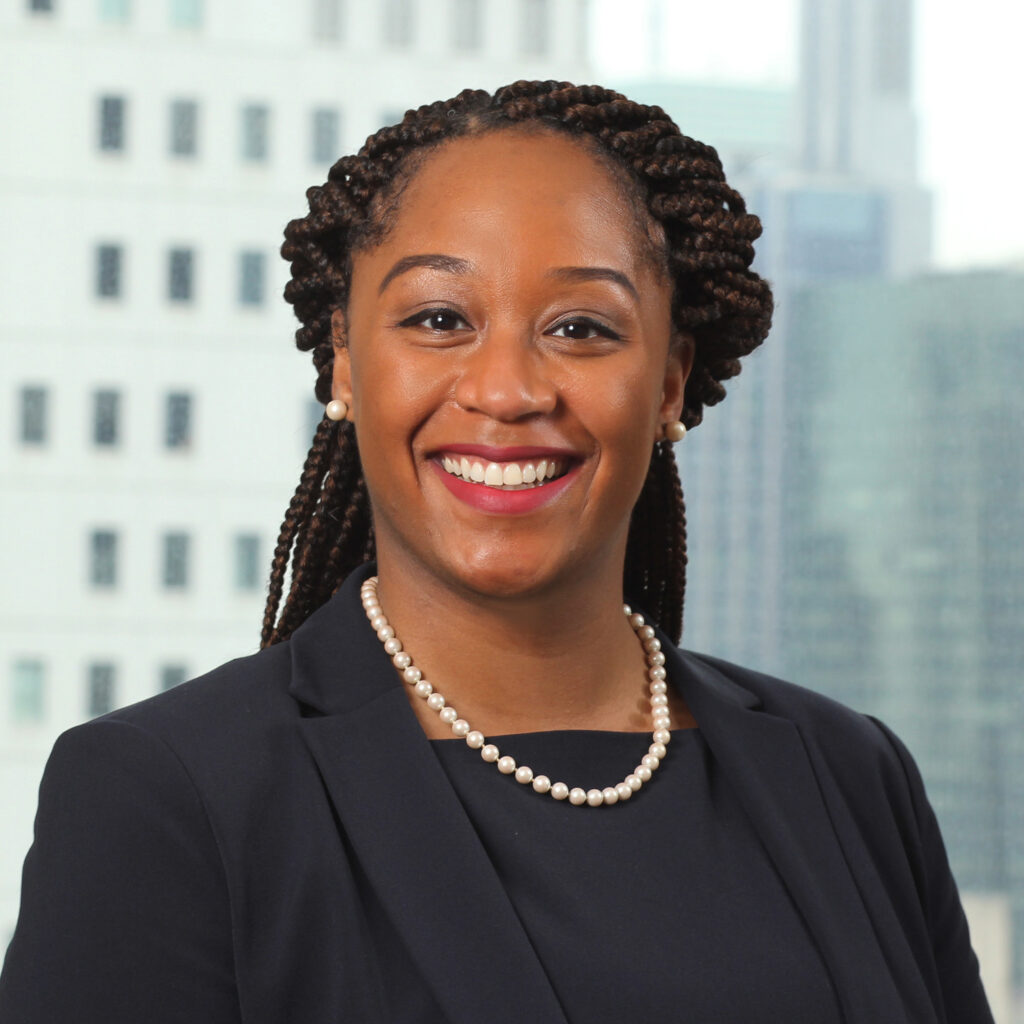 Ashlie Tyler
In 2018, we interviewed Ashlie Tyler about her experience as a Forté Fellow. At the time, Ashlie was studying for her MBA at Duke University's Fuqua School of Business, and as a Forté Fellow, she received tuition assistance and access to professional development resources and support. The Forté Fellowship exists to launch women into fulfilling, significant careers through access to business education, professional development, and a community of successful women.
Let's see what Ashlie is up to now!
What is your current role?
I am an investment banking Senior Associate at Bank of America (BofA). I spend the majority of my time analyzing and providing financial and strategic advisory services to companies in the maritime sector.
How has your career progressed since we last spoke?
My career has grown tremendously over the last few years. Prior to business school and the fellowship, I built a solid toolkit in operations, human capital management, business development, and marketing but not finance. Since transitioning to investment banking, I have been developing expertise in financial and strategic advisory… and have established a deep knowledge base in a sector (maritime) to which I had no prior exposure.
What important initiatives or research have you been a part of in the course of your career?
Beyond my day job, I've played a key role in a really cool initiative at BofA as part of the firm's ongoing commitment to advancing racial equality and economic opportunity. Since 2020, the firm has invested ~$500 million in minority- and women-led venture capital funds that back minority- and women-led companies. It's been the highlight of this stage of my career to execute a program that I believe is both fundamentally changing the face of venture capital and has real potential to be a catalyst for generational wealth-building in communities of color. 
Read Ashlie's original ProFellow interview: Giving a Voice to Women in Business: My Experience as a Forté Fellow.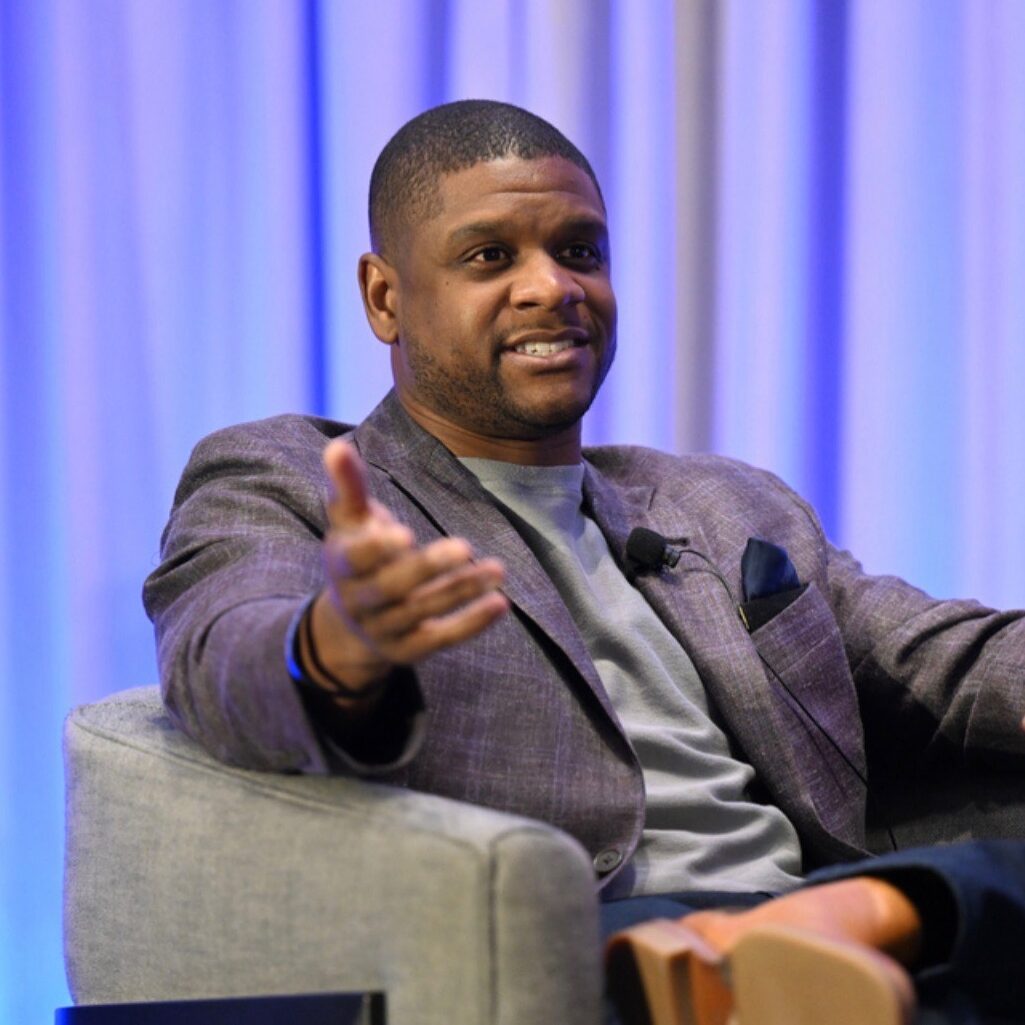 Devon Rollins
In 2014, we interviewed Devon Rollins about his experience as a 2008 CyberCorps Scholarship for Service Fellow, which provided him with funding and a stipend to pursue a Master's degree, which prior seemed out of reach for him. Following his CyberCorps Scholarships for Service Fellowship, Devon went on to achieve a Master's degree in Computer Science from North Carolina Agricultural and Technical State University and in Information Security and Policy management from Carnegie Mellon University. Devon was also a GEM Fellow (2010) and a National Consortium for Graduate Degrees for Minorities in Engineering and Science Fellow (2011).
At the time of our original interview, Devon was a Senior Information Systems Engineer at MITRE Corporation specializing in cyber and investigative technologies and a current Center for American Progress Leadership Institute Fellow.
Let's see what Devon is up to now!
What is your current role?
I am a Vice President of Cyber Engineering and Machine Learning at Capital One. Operating at a petabyte scale, I manage teams of software developers, machine learning engineers, and data scientists to build and mature security monitoring platforms that power the investigative capabilities of cyber defenders.
This role entails a lot of solution architecture, data strategy, and coalition building to drive the right outcomes across the organization.
How has your career progressed since your fellowships?
Since participating in the NSF CyberCorps Scholarships for Service program well over a decade ago, in 2023, I was named the 8th inductee in the Hall of Fame for the program. In 2020, I received Capital One's coveted Circle of Excellence Award for stellar incident response.
Before Capital One, I worked at MITRE Corporation conducting complex cybercrime investigations to advance criminal cases for federal law enforcement using innovative methods to dismantle criminal infrastructure. For my efforts, I received high commendations including MITRE's President's Award and a Letter of Appreciation from the European Cybercrime Center (EC3) for delivering transformational solutions that drive mission success. My other forays with the government include graduating from the FBI CISO Academy and participating in the first-ever hackathon at the White House using the "We the People" dataset.
What important initiatives or research have you been a part of in the course of your career?
My work as a policy fellow for New America's Cybersecurity Initiative and the Center for American Progress Leadership Institute offered unique perspectives on historically black colleges and universities (HBCUs) and the demands of parenthood and cybersecurity careers. Other writings include policy recommendations to combat cyber threats published by the Aspen Institute, quotes in MIT Technology Review and Carnegie Mellon Today, and presentations at BSides NoVA and Blu Ventures Cyber Summit.
Aside from these outstanding achievements in the workplace, throughout my career, I continued to make significant contributions to the community. I was honored with the Working Parent of the Year Award and was recognized at the Work Beyond Summit. From 2015-2020, through my nonprofit, STEMLY, I advocated for high-quality STEM education at high schools in Washington, D.C. I led the organization to distribute full-tuition scholarships to deserving high schoolers across the District to attend STEM summer camps. STEMLY's crowning achievement though was a collaboration in 2016, as a founding member of Washington Leadership Academy, which equipped students with four years of computer science education. WLA was 1 of 10 schools awarded the XQ Super School grant of $10M to propel its mission of preparing kids to thrive in the world and change it for the better.
Read Devon's original ProFellow interview: Devon Rollins On The CyberCorps: Scholarships For Service (SFS).
Thank you
We want to thank each of these exceptional Fellows for taking the time to contribute to this article and share how their fellowship opportunities have helped them advance their careers and social impact. ProFellow's mission is to make funding opportunities more accessible to diverse audiences and to share advice on the competitive application process. Thank you to Chike, Kisma, Trevaugn, Ashlie, and Devon for voluntarily contributing their experiences to support and inspire the future generations of Black leaders and aspiring fellows.
---
Fellowship organizations, would you like to feature your Fellows on ProFellow? Contact Us for more information.
© ProFellow LLC 2023, all rights reserved