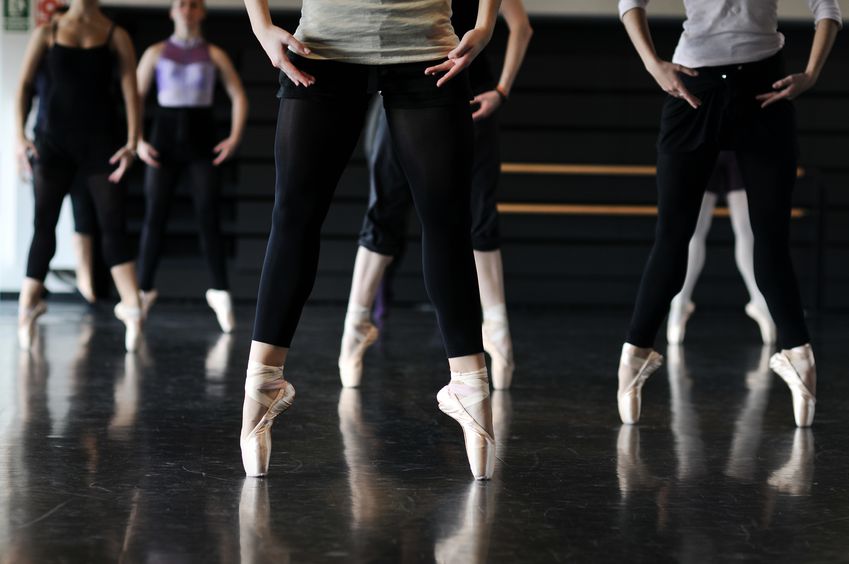 Last updated August 11, 2023
It may sometimes seem as if there is an overwhelming number of fellowships for scholars in science and research-based fields and a lack of opportunities for those in the creative arts. However, more and more fellowship programs and funding is becoming available to artists wishing to hone their crafts professionally and academically. Many unique fellowships are available to dancers, choreographers, and other performing artists from a variety of backgrounds and educational stages. Check out these ten fellowships in dance and the performing arts and be sure to bookmark these exciting opportunities on your ProFellow account!
AIIS Senior Performing and Creative Arts Fellowships are available to accomplished practitioners of the performing arts of India and creative artists who demonstrate that studying in India would enhance their skills, develop their capabilities to teach or perform in the U.S., enhance American involvement with India's artistic traditions or strengthen their links with peers in India. Awards will normally be for periods of up to four months, although proposals for periods of up to nine months can be considered.
Creative Capital is the only national grantmaking organization with an open application process that supports individual artists across all disciplines. Creative Capital makes a multi-year commitment to its grantees, providing them with tailored financial and advisory support to enable their project's success while building their capacity to sustain their careers. Our grants are valued at up to $90,000. For each project, we offer up to $50,000 in award monies (direct funding) and an additional suite of career development services valued at $40,000. Applicants must be over 25 years old and have at least 5 years of work experience.
The BalletX Choreographic Fellowship selects one promising choreographer to create a world premiere work for the BalletX Company. Fellows receive a $5,000 choreographic fee to create a 20-25 minute ensemble ballet for the company's 10 dancers; round-trip transportation to Philadelphia; a budget of $7,000 for costumes, scenic design, and music (original composition or rights); and a minimum of 6 performances of the work at a Philadelphia theater. To be eligible, applicants must have completed their first commission on a professional dance company within the past 5 years and be able to work in the U.S. for the duration of the residency.
Each year, the Folger Institute in Washington, DC awards approximately five long-term and 45 short-term fellowships. Long-term fellowships support scholars in residence for six to nine months with a monthly stipend of $5,555. Short-term fellowships support scholars in residence for one to three months with a monthly stipend of $2,500. Scholars must hold a terminal degree in their field in order to be eligible for either fellowship. The Folger has now opened its short-term fellowships to members of the performing arts community, as well as scholars working in archives, museums, and libraries.
The Hodder Fellowship will be given to writers and non-literary artists of exceptional promise to pursue independent projects at Princeton University during the academic year. Potential Hodder Fellows are writers, composers, choreographers, visual artists, performance artists, or other kinds of artists or humanists who have "much more than ordinary intellectual and literary gifts"; they are selected more "for promise than for performance." Given the strength of the applicant pool, most successful Fellows have published a book or have similar achievements in their own field. Provide a stipend of $75K. Open to all citizens.
The Hodson-Brown Fellowship supports work by academics, independent scholars, and writers working on significant projects relating to the literature, history, culture, or art of the Americas before 1830. Candidates with a U.S. history topic are strongly encouraged to concentrate on the period prior to 1801. The fellowship is also open to filmmakers, novelists, creative and performing artists, and others working on projects that draw on this period of history. The fellowship award supports two months of research and two months of writing. The stipend is $5,000 per month for a total of $20,000, plus housing and university privileges.
The Global Fellowship Program provides access to ISPA's extensive international network of arts professionals to emerging and mid-career leaders. Participants join the ISPA membership and attend the New York ISPA Congress where they engage in the development and exchange of ideas with leaders from some of the world's most significant arts organizations, increase their industry knowledge and resources through educational opportunities, and share their experience with their communities. The ISPA accepts applications from all over the world with priority given to developing economies. ISPA membership and travel allowance are included in the fellowship.
Kresge Arts in Detroit provides significant financial support for Kresge Artist Fellowships annually, each consisting of a $25,000 award and professional practice opportunities for emerging and established metropolitan Detroit artists in dance/music, film/theatre, literary arts, and visual arts. The Kresge Artist Fellowships are given to artists whose commitment to artistic achievement, in contemporary or traditional forms, is evident in the quality of their work. Fellowship applications are accepted by artists who are currently legal residents of the metropolitan Detroit tri-county area (Macomb, Oakland, or Wayne counties) in Michigan.
Interested in this fellowship? Read our interview with Kresge Artist Fellow Kisma Jordan-Hunter. In it she shares her fellowship experience and application tips.
The LIFT–Early Career Support for Native Artists program provides one-year awards for early-career Native artists to develop and realize new projects. Fellows' work should aim to uplift communities and advance positive social change. Eligible applicants must be individual Native artists working in dance/choreography, fiction/poetry writing, film/video, multi-disciplinary arts, music, performance art, theater and screenplay writing, traditional arts, or 2D/3D visual arts. LIFT awards up to $10,000 for a proposed project with $2,500 earmarked for the artist's benefit and wellbeing. Up to 20 artists will be selected to receive LIFT awards.
The New York Public Library offers Short-Term Research Fellowships to support visiting scholars from outside the New York metropolitan area engaged in graduate-level, post-doctoral and independent research. Fellowship stipends are $1,000 per week for up to 4 weeks and researchers must be in residence at the Library for a minimum of 2 weeks between July and June. Support on-site research in the Library's special collections for projects in the humanities including art history, cultural studies, history, literature, performing arts, and photography. Applicants must be U.S. citizens or permanent residents.
© Victoria Johnson 2017, all rights reserved.