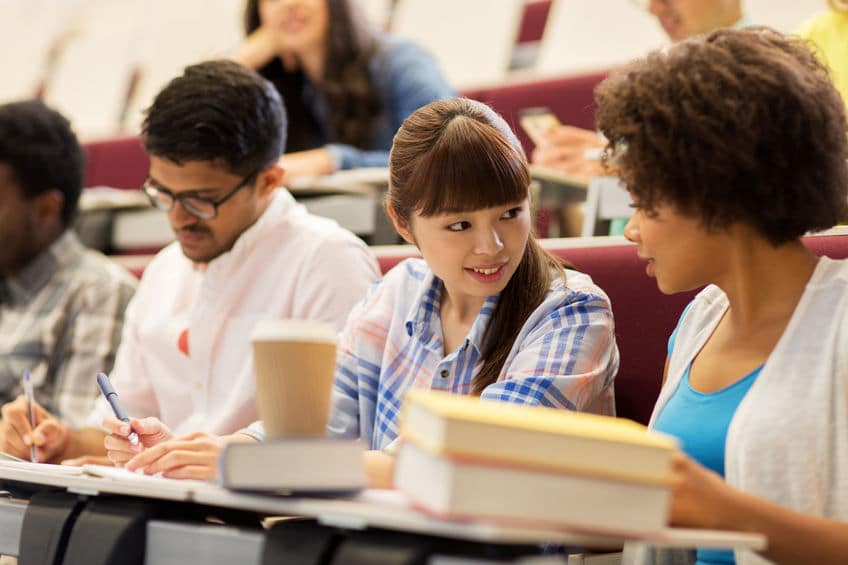 By Guest Author Nishtha Yadav
We're pleased to have Nishtha Yadav of India, ProFellow's inaugural Social Entrepreneurship Fellow, share a series on her experience applying to graduate school and becoming an international student in the U.S. In 2018, Nishtha earned her Master of Arts in Communication Management with a specialization in Political Communication at Emerson College in Boston, Massachusetts.  
As an international student, if you have decided to study abroad in the  U.S., then the next step should be finalizing the list of graduate schools you are interested in applying to. This can be a long and tedious process because the U.S. is home to over 4,300 colleges and universities.
I faced a similar dilemma when I started searching for graduate schools back in 2015. When I conducted a basic search for Master's programs in communications, I found at least 60 to 70 colleges and universities. I realized that if I went through each and every school, it would take me months to come up with a list of graduate schools. Instead, I started asking myself some important questions such as: 
Do I want to study in a big city or am I open to studying in smaller cities or towns? 

Do I want to pursue a two-year graduate program or would a shorter graduate program be a 

better fit? 

Should I focus on the reputation of the college or look at the faculty and the support they offer? 
By answering these relevant questions for myself, I began to understand what I was looking for in a graduate school. 
From there, I created a checklist of my expectations and was able to eliminate graduate schools based on it. For instance, I realized that it was important for me that the graduate school I attend has a good reputation in academic and professional circles, so I took college rankings into consideration.
In the end, I was able to narrow down the list of potential graduate schools to 12, out of which I applied to the six that catered best to my career interests.
In this article, I will share my tips for narrowing down graduate schools as an international student. Specifically, I will be discussing the criteria I took into consideration while finalizing a list of potential graduate schools.
#1: Reputation of graduate programs 
When I started my search for graduate schools, it became apparent that I wanted to study at an educational institution that was considered one of the best for my area of study. Instead of looking at the overall rankings of graduate schools, I focused on finding colleges and universities that were among the best for communications and/or political communication.
Through this process, I understood that one should focus on the reputation of the specific graduate program and not take the overall rankings or reputation of the educational institution into consideration. For instance, an overall high-ranking university may have a great engineering program, but their graduate program in marketing may not have the same reputation. Alternatively, a smaller university with a lower overall ranking may have a program in marketing that is highly ranked and is known for its academic excellence. 
You should research subject-wise rankings of educational institutions to get an idea of which college or university is known for your area of study. There are a number of credible ranking websites online such as QS, US News, and College Factual, where you access subject-wise rankings. National and international professional associations may also have rankings in more niche subdisciplines. Some of these websites also offer insight into other factors like academic and employer reputation.
#2: Financial assistance 
I did not want to take out a substantial loan for my Master's degree, so I wanted to get admitted to a program that offered some sort of scholarship or financial award for graduate study. Based on the financial assistance factor, I was able to eliminate a few colleges and universities from my list.
I applied to graduate programs where I felt I would have the best chance of securing a scholarship based on my previous work and academic experience. In my case, I was accepted in all the six graduate schools I had applied to and received some sort of financial award from each of them. 
I was able to strategically apply where I had a strong chance of receiving scholarships by studying the profiles of current graduate students and scholarship winners to see if I had a shot of receiving a financial award.
As an international student, we somehow feel that our work and academic experiences are not good enough for U.S. universities. But, that's a myth. If you are an academic achiever or have a few years of work experience in your respective country, you are considered a competitive candidate for graduate school scholarships.
#3: Professional and academic development opportunities 
One of the reasons I decided to pursue a Master's degree in the U.S. instead of my home country was because I wanted to gain some international exposure to further my professional and academic development. Because of this, it was important that the graduate schools I apply to have a strong alumni network and professional development opportunities for students.
For instance, most colleges conducted an internship and career fair every semester or every academic year and invited some of the leading organizations to participate. All the graduate programs I applied to offered travel allowances or an opportunity to apply for them if a student was presenting at an academic or professional conference. 
I also reached out to alumni of graduate schools I was interested in applying to through LinkedIn. While some did not respond to my messages, a few did and offered their insights about the graduate program and job opportunities after graduation. 
I would recommend making a list of your professional and academic goals before you start shortlisting your graduate schools. It is important to know what you expect during and after your graduate studies. This way when you read through the details of the graduate program – including their coursework and career development opportunities, you will have a clearer understanding of whether or not the graduate program or school is a right fit for you.
#4: Duration of the program
Duration of graduate programs in the U.S. range from one to three years, depending on the subject area. For instance, a MFA could possibly be a three year program, whereas a Master of Business Administration (MBA) degree could be completed in a year or two.
When I started looking for graduate schools, I found out that the graduate programs for communications ranged between one and two years. I personally did not want to apply to a one year program because I wanted more time to pursue internships, gain international work experience, network with faculty and alumni, and plan the next phase of my career carefully.
Based on my career needs, I decided to only apply to graduate schools that offered a two year graduate program in communications, communication management, or political communication. So, I was able to strike out graduate schools from my list that offered only one year or 15 month long graduate programs.
Based on this criteria, you will be able to further narrow down your graduate school choices. For instance, it is possible that some of you would like to get a one year Master's program in the U.S. and move to a different country for work opportunities, while some may want to spend two to three years studying in the U.S and then head back to their home country. It depends on how you envision your career and life after graduation. 
I would encourage international graduate students to envision how much time they would like to invest in their graduate programs and use it as one of the criterias to shortlist potential graduate schools.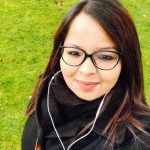 Nishtha Yadav earned her Master of Arts in Communication Management with a specialization in Political Communication from Emerson College in Boston. Nishtha received the Emerson College Dean's Fellowship, which is offered to students who are exceptionally qualified for graduate study. She also holds a Bachelor's of Mass Media with a major in Journalism from Wilson College (University of Mumbai) in Mumbai, India and a Post Graduate Diploma in Journalism with a specialization in Television from Asian College of Journalism in Chennai, India. Nishtha is a former journalist and worked as a news reporter with one of the largest English newspapers in India. She also has experience working in the social justice, non-profit, and financial sector. Currently, she is a Social Entrepreneurship Fellow with ProFellow.
© Victoria Johnson 2020, all rights reserved