By Guest Author Nishtha Yadav
We're pleased to have Nishtha Yadav of India, ProFellow's inaugural Social Entrepreneurship Fellow, share a series on her experience applying to and becoming an international student in the U.S. In 2018, Nishtha earned her Master of Arts in Communication Management with a specialization in Political Communication at Emerson College in Boston, Massachusetts.  
If you have decided to pursue your graduate studies in the U.S., then the next step is working on three important aspects of your application: the Graduate Record Exam (GRE), English language fluency tests (e.g. IELTS or TOEFL), and your Bachelor's degree evaluation.
Graduate application materials such as a personal statement or a research proposal are essential. Yet, as an international student, you won't have the opportunity to be considered for graduate programs if you don't have these three other components ready. Many international students are not even aware of degree evaluation and only discover it later in their application process. 
In this article, I will share my experience working on GRE and IELTS as well as some valuable tips and resources that can help you prepare for these tests. I will also shed light on what exactly degree evaluation is and why you should get your educational qualifications from your home country evaluated before applying to universities in the U.S. 
#1: Graduate Record Exam (GRE): Find out early if your program requires GRE scores
The GRE General Test is split into three sections — quantitative reasoning, verbal reasoning, and analytical writing. The official website of Educational Testing Service (ETS), which develops the GRE test, gives a brief about each of these sections here.
I enrolled myself in GRE coaching classes because I was under the assumption that all Master's programs in the U.S. would require GRE test scores. However, once I started finalizing my programs of interest, I realized that none of them required GRE scores. By this time I had already spent US$330 on the coaching classes in India and US$195 on the GRE General Test fee*. Not to mention, I spent months taking classes and writing practice tests. Since I had put an enormous amount of effort towards my GRE preparation, I decided to write the test anyway to potentially bolster my application.
So, if you are looking to apply to Master's or PhD programs in the U.S., please do your research beforehand. Check if the programs you are interested in require GRE scores. If not, I would recommend not wasting your time, energy and money over it. You can instead focus on the other aspects of your application.
If you are preparing for a GRE exam, then I would recommend the following resources and practice tests: 
Official Guide to the GRE General Test by ETS is a great resource to get an understanding of the test. The book is available on Amazon and on the official website of ETS.

Free and for-sale study materials are available on the official website of ETS.

Khan Academy offers extensive videos on quantitative reasoning that can be extremely helpful as you prepare for the GRE test.

For verbal reasoning, you need to study substantial word lists. To master the most important GRE words, you can download the free GRE Vocabulary Flashcards app offered by Magoosh on your mobile.

Additionally, you can also solve practice papers by the Princeton Review and Kaplan, which are available online at their respective websites, once you are finished working on the Official Guide by ETS.
If you are looking to study for the GRE General Test, then I would encourage you to go through the free study materials available online to get an idea about what the test entails. Start your preparation as soon as you can, especially if you suspect a section of the test might require extra work. For instance, my quantitative reasoning was not particularly strong, so I had to solve more questions and practice papers to make sure I was ready.
Note that some graduate programs in the U.S. may require other tests like the Graduate Management Admissions Test (GMAT) or Law School Admission Test (LSAT). Usually, GMAT scores are required by MBA programs, while LSAT scores are required to gain acceptance into law schools in the U.S.
*GRE test fee has been revised. Check it out here. 
#2: Fulfilling the English language proficiency requirement
Usually, international students looking to study in the U.S. have to take either the International English Language Testing System (IELTS) or the Test of English as a Foreign Language (TOEFL). Sometimes U.S. universities and colleges also accept other test options such as PTE Academic and Cambridge English (Advanced or Proficiency).
I would strongly recommend that you reach out to the graduate programs you are applying to or visit their websites to check which standardized test of English language proficiency they accept. Please note that this is one of the crucial elements of your application, so make sure you have all the right information before you decide to take a test. For instance, you may choose to take IELTS, only to realize later that the graduate program you are interested in does not accept IELTS scores.
Sometimes U.S. universities and colleges also waive the English proficiency requirement for students for whom English is a national or primary language or if their instruction of education for their previous degree (in my case, an undergraduate degree) was in English. Since both the situations were applicable in my case, I could have reached out to the universities to check if the English language proficiency requirement could be waived, however, I chose to take the IELTS. It seemed easier to appear for the test instead of dealing with constant back-and-forth with multiple educational institutions.
Please note that IELTS offers two tests: Academic and General Training. If you are looking to study abroad, you will appear for the Academic test. The test has four sections: speaking, listening, reading, and writing. While your listening, reading and writing tests will be completed on the same day, your speaking test may be offered on the same day or a different day. You will be informed in advance about the date for the speaking test.
With my background in journalism and communications, I was confident about acing the test. I only used free resources that were offered once I booked the test online. For IELTS, my main tip would be to time yourself and write practice tests. There are plenty of free and paid resources available online in case you need to access additional materials.
Currently, the IELTS test is offered for INR 14,000 (US$187) in India, but prices may vary depending on your geographical location. Visit their website for more information.
#3: Degree evaluation for all non-U.S. transcripts
Unlike a domestic student, international students looking to study in the U.S. cannot simply send their transcripts from their undergraduate degree to the institution they are applying to. International students have to get their non-U.S. transcripts evaluated by a credential evaluation agency such as World Education Services (WES) or Educational Credential Evaluators (ECE). The evaluation should include a course-by-course evaluation, GPA, and degree equivalency. Once the degree evaluation is completed by the agency, you can send a copy of the evaluation to the educational institutions of your choosing through the evaluation agency's website.
You may be curious to know why U.S. universities ask for degree evaluation. Since international students come from different education systems from across the world, a credential agency can evaluate if the undergraduate degree you received from another country matches the standards of a U.S. undergraduate degree.
The process can be tedious and expensive and I can only speak about my experience with WES, where I got my educational qualifications evaluated back in 2016. First, you have to contact your college or university in your respective country and ensure that they can send your undergraduate transcripts directly to WES either electronically or in a sealed envelope by post. This process needs to be conducted by your college or university as WES does not accept transcripts sent by students. You also have to create an account on their website and fill in all the details regarding your undergraduate study. The entire process can take a few days or weeks, and WES might ask for additional documents if needed. In my case, I did not have to provide any supplementary documentation.
In 2016, the course-by-course evaluation cost me US$205 plus US$30 for each copy I sent to an educational institution. I paid US$90 for copies since I sent my evaluated degree to three educational institutions in the U.S. You can also have to bear the shipping charges which can vary depending on the delivery option you choose. To give you a perspective, I spent a total of US$341 on the entire procedure. In July 2020, the evaluation fees continue to be pretty much the same. You can visit this link on the WES website to view the fees and delivery charges.
Please note that many U.S. universities may be able to review your applications before receiving the official degree evaluation. For instance, I only sent evaluated copies to three educational institutions in the U.S. as the rest of the institutions I applied to preferred receiving an evaluated degree once I was admitted to the program. I would strongly recommend that you reach out to the graduate admissions or the graduate program director to seek more clarity on their process. Usually, more information about the degree evaluation can be found under the international applicant requirements on the university's website.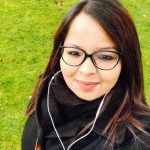 Nishtha Yadav earned her Master of Arts in Communication Management with a specialization in Political Communication from Emerson College in Boston. Nishtha received the Emerson College Dean's Fellowship, which is offered to students who are exceptionally qualified for graduate study. She also holds a Bachelor's of Mass Media with a major in Journalism from Wilson College (University of Mumbai) in Mumbai, India and a Post Graduate Diploma in Journalism with a specialization in Television from Asian College of Journalism in Chennai, India. Nishtha is a former journalist and worked as a news reporter with one of the largest English newspapers in India. She also has experience working in the social justice, non-profit, and financial sector. Currently, she is a Social Entrepreneurship Fellow with ProFellow.
© Victoria Johnson 2020, all rights reserved