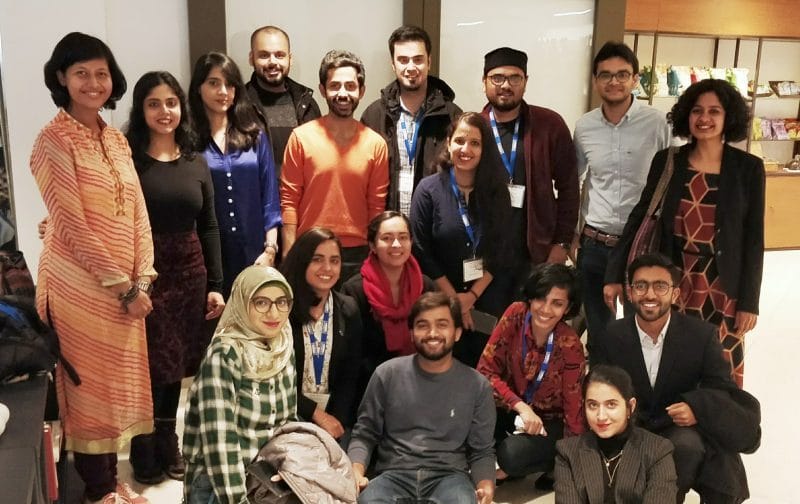 The Fulbright Nehru Master's Fellowship is for Indian citizens who have the equivalent of a U.S. bachelor's degree and three years of professional work experience. The fellowship, which lasts one or two years and is designed to promote cross-cultural relations between the US and India, provides funding to pursue a master's program at select U.S. colleges and universities in a variety of fields. At the end of the program, fellows return to India as leaders in their industries and contribute in new ways to their communities. The grant provides visa support, round-trip airfare, funding for tuition and fees, a stipend, and health insurance.
We talked to Priya Moorthy, who recently graduated from the Arts Administration program at Boston University as part of a Fulbright Nehru Master's Fellowship, to learn more about the program and get some application tips. 
1. What inspired you to apply for the Fulbright Nehru Master's Fellowship?
After having worked across diverse fields within the creative industries, I was convinced of the need for fresh perspectives, especially in the domain of arts, crafts, design, heritage, music, literature and even leisure in India. Despite my academic explorations and work on the ground, I felt that I lacked the knowledge and insights that could help me put in place well-informed innovations in the field of arts management.
I was managing a social enterprise that worked with the handcrafted and artisanal in India when I applied for the Fulbright Nehru Master's Fellowship. I felt the need to contextualize and understand the gaps in the arts ecosystem that I was experiencing every day within the rigors of academia. I hoped that the opportunity would help me not only get a birds-eye view of the creative and cultural industries, but also gain access to tools that make effective arts management possible within any context.
The Fulbright Nehru Master's Fellowship offers a rare opportunity for arts managers in India to gain the relevant skill-sets and draw from the best practices across borders through networking with peers, faculty, and alumni and bring back innovative ideas capable of bringing about large scale impact locally and nationally.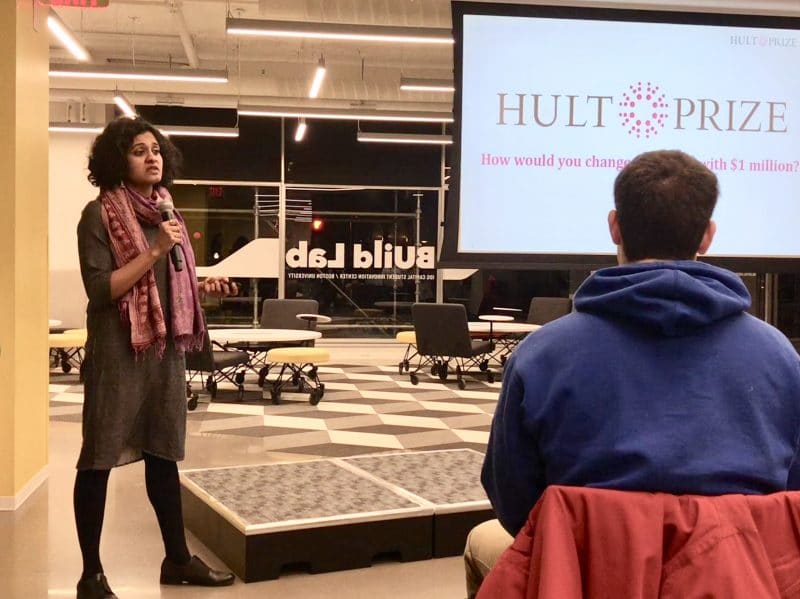 2. What have you enjoyed most about your fellowship so far?
Being part of the Fulbright community, an international network of passionate individuals, has been an enriching experience. It has been truly rewarding to meet, interact, connect, learn from and share a meal with scholars from all over the world coming from fields as diverse as History, Gastronomy, Public Health and Game Development. Today, I have friends from Argentina, Haiti, Germany, Morocco, Albania, Indonesia, Pakistan and many more countries. Their diverse worldviews continue to inform my own. This has been one of the highlights of my time as a Fulbright scholar in the US.
As a student at Boston University (BU), I have found supportive mentors, professors and industry experts who have patiently guided my work and research. Most importantly they have instilled in me the value of critical inquiry, which is core to creating effective solutions. At BU, I found support to initiate and lead the first-ever on-campus event for the prestigious Hult Prize, a global challenge that aims to mobilize student change-makers and entrepreneurs to rethink the future of business and innovation. Because of my interest in sustainability models (particularly in the hand-worker economy and fashion), I ended up conceptualizing and leading a three-day event, called the Green Your Wardrobe weekend, as part of the annual Fashion Revolution Week in April 2018 with support from the BU Arts Initiative. I also acted as the Coordinator of the Global Bazaar, a curated showcase of artisan goods from international and immigrant communities, that was organized as part of the Global Music Festival 2018.
My current interest lies in exploring research around barriers (particularly mindsets) to pursuing creativity as a career and the need to create inclusive ecosystems for the creative/artistic talent in education within South Asia. I am currently pursuing an internship as part of my Post Degree Academic Training with the Partnerships teams at MIT Solve, a global marketplace for social impact ideas.
The Fulbright India Master's Fellowship has offered an exciting opportunity to gain diverse perspectives on the strategic, hands-on management of the arts while being part of Boston's innovation ecosystem and the larger Fulbright community.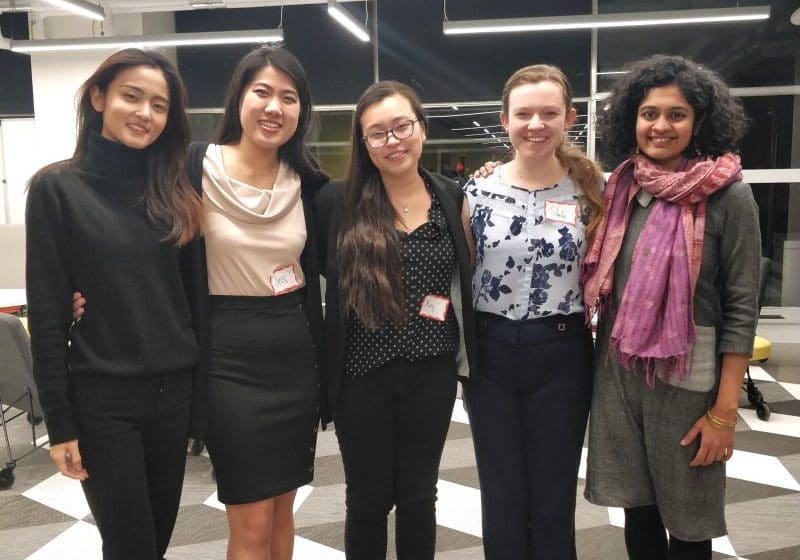 3. What tips would you give others applying to the Fulbright Nehru Master's Fellowship?
The Fulbright Nehru Master's Fellowship is geared towards Indian professionals with at least three years of experience in the areas of Arts and Culture Management including Heritage Conservation and Museum Studies; Economics; Environmental Science/Studies; Higher Education Administration; International Affairs; International Legal Studies; Public Administration; Public Health; Urban and Regional Planning; and Women's Studies/Gender Studies. Members of my cohort are incredibly passionate individuals with an established track record of working in one of the above areas, committed to adding value to their respective fields.
The initial application is key. It is helpful to think through the personal statement and your study objective and seek recommendations from people who are well-versed with your work. The Fulbright Committee is looking for candidates who demonstrate a track record of excellence, the capacity for building global networks and the commitment to developing the chosen field of study in India. I believe my passion for new ideas and my ability to draw on my hands-on experiences as a grassroots-level practitioner in India while simultaneously taking a strategic view of the arts management ecosystem in India helped my application.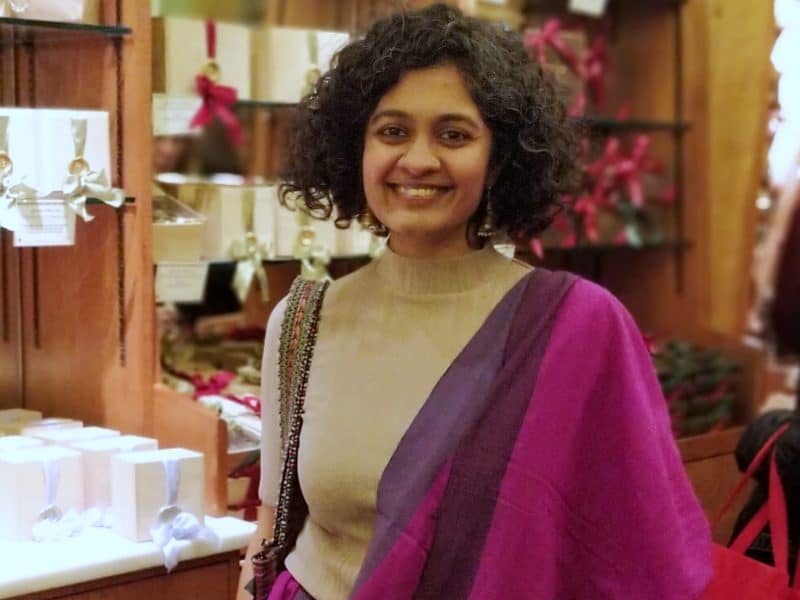 Priya Krishnamoorthy is a story-teller, arts manager, bridge-builder, and a champion for all things artisanal. Originally from India, she recently graduated from the Arts Administration program at Boston University as part of a Fulbright Nehru Master's Fellowship. Priya holds an undergraduate degree in Political Science (St Xavier's College, Mumbai, 2002) as well as post-graduate diplomas in Broadcast Journalism (Asian College of Journalism, Chennai, 2004) and Arts Management (DakshinaChitra Museum, Chennai, 2014). She has also attended the International Summer School of Cultural Economics organized by CREARE, Amsterdam, with support from the Prince Claus Fund. As a leader in the creative industries – journalism, broadcast, arts and social enterprises – Priya has over 14 years of experience spanning diverse areas of expertise. As an arts manager, she is committed to creating value for arts and culture by driving ideas rooted in innovation, sustainability, social impact and education.
Interested in applying? Bookmark the Fulbright Nehru Master's Fellowship to your ProFellow account.
© Victoria Johnson 2019, all rights reserved.