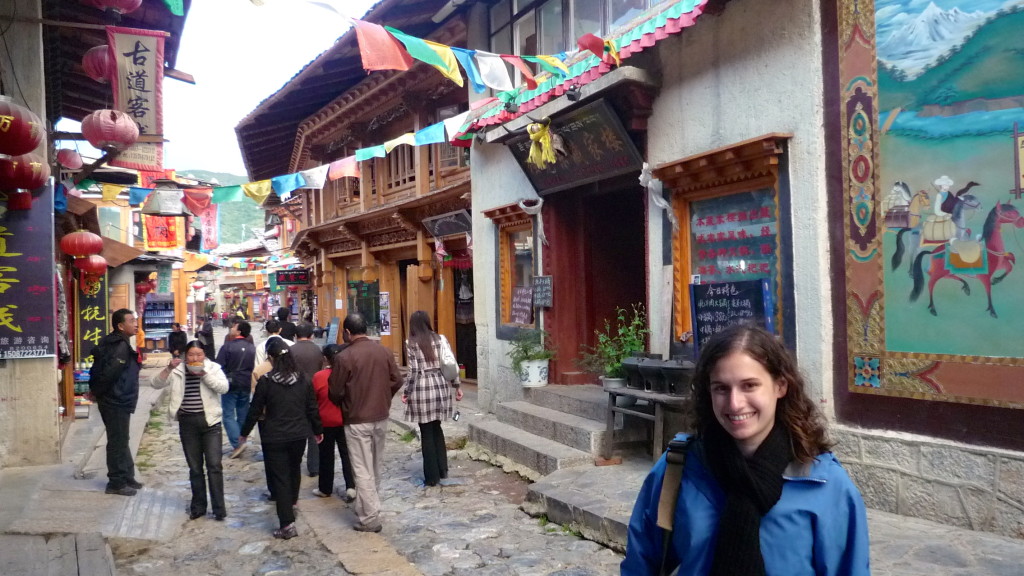 By Miriam Kochman
Guest author Miriam Kochman was a 2010 Chinese Government Scholar in Kunming, China. She was provided a full tuition fellowship and stipend to study Mandarin at Yunnan Normal University. Her experience in China inspired her to apply to the Master's program in International Economics and International Relations at Johns Hopkins University's School of Advanced International Studies (SAIS). In the following article, Miriam gives her tips for applying to graduate school while in the midst of a fellowship overseas.
You worked really hard. You wrote essays, asked for recommendations, sent out applications, and waited to find out if you would have the opportunity to pursue a research project/work in government/see the world. If you were lucky enough to receive a fellowship or scholarship, you probably jumped at the opportunity.
You may have been applying for fellowships in order to gain experience in your field, or perhaps you are hoping to explore a research idea, or jumpstart a new career. Maybe you hope to attend graduate school after your fellowship. Whatever the case may be, if you are hoping to connect your fellowship experience to a future career, you may find it helpful to do some preliminary research even before your fellowship begins.
When I found out that I had received full funding for a year of Mandarin study in Kunming, China, I was overjoyed. I had already spent some time in China teaching English, but the fellowship allowed me to devote a much larger portion of my time to my studies. For me, it was the chance I had been waiting for, and I was excited to begin the program. I also knew that I wanted to pursue a graduate degree in International Affairs after I returned from China, and I put a significant amount of thought and effort into preparing to apply while overseas. If you are considering applying to a U.S. graduate program from overseas, here are some things to keep in mind before you leave for your fellowship:
Plan well in advance: It's a good idea to start planning for graduate school a year in advance. This may seem like a long timeline, but a year will go by quickly. Start researching programs early. Determine what you are looking for and try to narrow down your options. Then, make a list of key deadlines so you will not be scrambling to do this when you are partway through your fellowship.
Take required tests before you go: Find out whether you might need to take standardized tests. It may be well worth the hassle to take the GRE, LSAT, GMAT, or other relevant tests before you leave. Even though many standardized tests are offered all over the world (and many international students take them each year), keep in mind that the tests may not be offered as frequently as they are in the U.S., and test centers may only be available in certain metropolitan areas. For example, when I signed up to take the GRE in China in 2010, the test was only offered twice per year. This meant that anyone who did not plan their testing date far in advance would have been unable to take the exam before early graduate school deadlines. In addition, I was lucky to be living in a small city that offered a GRE test location, but many students had to travel very far in order to take the exam. It is worth researching your options before you leave for your fellowship, or early during your time overseas.
Research financial aid and scholarships as early as possible: If you plan to pursue funding for graduate study, keep in mind that some scholarship applications have deadlines that are much earlier than regular graduate school applications, and you may need to write extra essays to compete for funding. Try to do some advance research in order to avoid hurriedly searching for this information while you are deeply involved in the first few months of your fellowship.
Order transcripts: Many graduate programs will require transcripts. Find out how to request transcripts from undergraduate institutions, study abroad programs, etc. – and find out how long it typically takes for the schools to send the transcripts.
Visit campuses before you leave: Ideally, visit graduate programs in the U.S. before relocating overseas. If you are unable to do so, it may be worth attending online information sessions. Make a list of the timing for these sessions as they may only be offered a few times per year.
Connect with current students online: After you finish applying, you may have more questions, but you will likely be unable to visit the programs in person before you have to make a decision. Directly ask the programs to put you in touch with current students and/or recent graduates, and do your best to ask lots of questions by email or Skype. Most universities should be willing to accommodate this request.
Hopefully these suggestions will be helpful as you are planning your fellowship overseas. Best of luck!
© Victoria Johnson 2014, all rights reserved