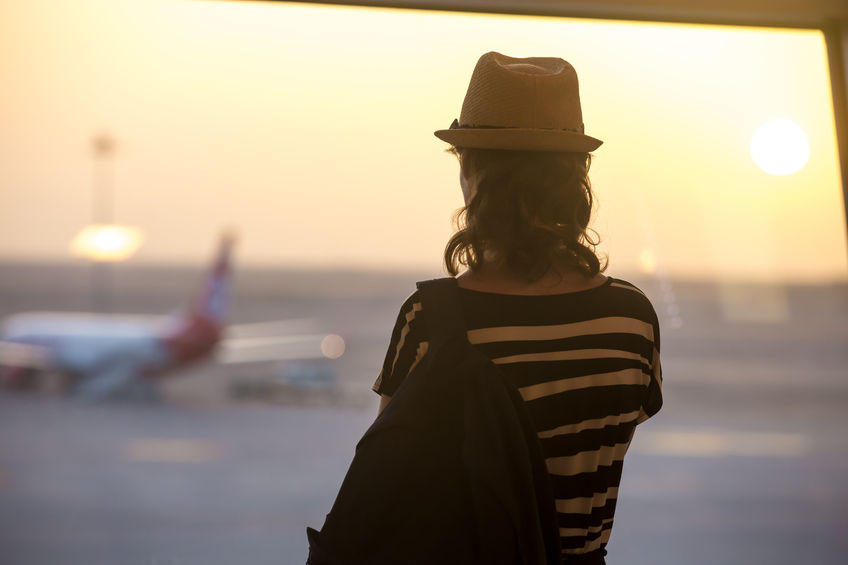 For those looking for fellowships abroad for language study, a Boren Fellowship or Boren Scholarship might be the opportunity for you. Applications for the Boren Fellowship are due January 31, 2017 and for the Boren Scholarship, February 9, 2017. Click the links to bookmark these international fellowships to your ProFellow account.  
The University of Notre Dame's National Fellowships Coordinator, Zoë Gioja, gives an overview of the awards and specific applications tips for developing a competitive application.  
By Zoë Gioja
What are the Boren Awards?
The Boren Awards for International Study are, first and foremost, language scholarships: they provide funding for undergraduates and graduate students to obtain long-term linguistic and cultural immersion abroad. The program's central mission is to provide the U.S. government with experts in languages critical to U.S. national security. As such, it is aimed primarily at applicants who are interested in a career with the U.S. federal government.
To this end, the Boren Awards prefer applicants who propose year-long language and immersion experiences. They also allow for semester-long programs, and they offer STEM students the opportunity to pursue a summer program.
Upon completion of the Boren, recipients are obligated to work for the United States government for one year. The positions that could fulfill this requirement are diverse: from Peace Corps or ROTC service, to working for the U.S. Department of State. Boren prioritizes applicants who have long-term career aspirations to work in government.
What languages can you study?
Critical languages tend to be Asian, Middle Eastern, African, and Eastern and Central European languages. You can check out the full list of Boren's preferred languages here.
Who is eligible?
There are two types of Boren Awards: the Boren Scholarship and the Boren Fellowship. The former is for undergraduates; the latter is for graduate students. For both, you must be a U.S. citizen at the time of application.
Boren Scholarship applicants must hold a high school diploma or GED and be matriculated in an undergraduate degree program in the United States. Scholarship recipients must stay enrolled throughout the Boren. For some, this might mean taking an academic leave of absence. For others, the Boren can substitute for your study abroad program. This will depend entirely on your university.
Boren Fellowship applicants must be matriculated in– or applying to– a graduate program at a U.S. college or university.
What makes a competitive applicant?  
Competitive applicants have a sincere commitment to government work in their future career, a demonstrated interest in language-learning, and an interest in cultural engagement and adaptability.
These qualities can be shown in a number of ways. An applicant can demonstrate an interest in language learning through previous coursework, language experiences abroad, or even serious self-study. Likewise, how an applicant shows cultural engagement and adaptability can range from previous experiences abroad to engaging with multicultural communities at home. A sincere commitment to a career in government can be demonstrated by relevant coursework or internships, but most importantly, an applicant should provide a thoughtful career plan and demonstrate knowledge of what government work entails. There is no minimum GPA requirement, but competitive applicants typically have an above-average GPA, especially in relevant coursework.
What are the application components?
There are six components to the Boren Awards applications.
1. Student's study abroad program choice and overseas study plan
Undergraduate students must choose from a selection of eligible study abroad programs. See this page for more information.
Graduate students must also design their own overseas study plan. Though all Boren proposals should have a serious language component, graduate students have the option to focus completely on linguistic and cultural immersion, or to add other components, such as academic coursework, thesis research, or an internship. Your proposed study plan should fit well with other aspects of your application; in other words, you will want to think carefully about how all the components of your proposal will complement your graduate curriculum, and how it fits in with your country's importance to U.S. national security. When writing your national security essay (see below), you will want to make sure your proposed study plan fits well with the definition of national security you have laid out in that part of your application. See this page for more information, which includes helpful advice on ways to locate and create successful study plans.
2. A detailed preliminary budget
An applicant's budget should include the program's tuition and fees, room and board, round-trip international airfare, and other local expenses, such as books, transportation, and health insurance. Be particularly detailed on local expenses, as this one can be easy to underestimate. Furthermore, if you are applying for the academic year, consider what you will be doing during breaks. Where will you stay between semesters? Will you be engaged in additional language training during this time? Include these costs as well.
Some of these expenses– such as the program's tuition, and airfare– will be easy to locate online. Others might require more research. Talk to your Boren Campus Representative and inquire whether others have done this same program. If you know professors from the region you propose to study in, they may be able to help you estimate costs more accurately. Also consider reaching out to the study abroad program with questions on local expenses. You can read more tips here on how to assemble a budget for the application.
Most importantly, never under-budget! Creating a "low" budget will not make our application more competitive. However, be mindful of the Boren award amounts. (For undergraduates, award amounts are $8,000 for the summer, $10,000 for the semester, and $20,000 for the academic year.) if you think the Boren will not be able to cover your expenses, consider what alternative funding options you might locate through your university or the program.
3. Two essays
Essay 1: the National Security essay
The first essay must describe the significance of country/region/language to U.S. national security. The essay must address:
How an immersive experience with the language/region/country will impact your career goals (including your year of service).
How the skills you will gain from this experience will help you contribute during your year of service.
Build on previous academic, extracurricular, volunteer, internship or professional experiences.
To write a strong national security essay, you'll want to make sure that your essay complements the rest of the application, including your curriculum plans and professional goals. Your interests in national security, your region and study plan, and your plans for your year(s) of government service should all relate logically to one another.
This starts with how you define national security. The Boren recognizes a broad definition of national security, expanding the term to include things like sustainable development, environmental degradation, global disease and hunger, population growth, or economic competitiveness. If you are applying to go to Egypt, for example, do not give a historical overview of all aspects of U.S. national security in the region. Instead, you will want to choose what aspect of national security in the region you are applying to is of interest to you, based on your academic interests and career goals.
For example, if you are studying international economics and would like to work as an Economic Affairs Officer at the U.S. State Department, your national security essay should specifically discuss the economic aspects of Egypt that are critical to U.S. national security. This creates a streamlined, sensible application, in which your region, language, national security argument, and future career all relate to one another.
Examples of non-traditonal national security subjects

Boren Fellow Angel Mills studied Portugese in Brazil with Brazilian media as the national security focus. Her long-term career goal was to apply this knowledge to a future career in the Foreign Service, the U.S. State Department, or in media communications.

Boren Fellow Lianne Gonsalves studied Amharic in Ethiopia with environmental conservation and public health as the national security focus. She proposed to collect data to design family planning modules which could help strengthen U.S. aid operations and reduce environmental degradation. Her long-term career goal was to work for the U.S. State Department.

Because Sudan had a travel warning, Boren Scholar Madison Marks studied Sudanese Arabic in Cairo, Egypt, which has the largest Sudanese diaspora community. The need for economic stability and education in Sudan was her national security focus. Her career goal was to work for the U.S. State Department in work related to addressing refugees and asylum seekers.
Essay 2: your study abroad plan
Your second essay must detail your study abroad program, including courses, activities, support provided by the program, and opportunities for language experience (both formal and informal).
With this essay, the trick is to be as detailed as possible, and to convince your readers that you will be fully immersed linguistically and culturally. In this you should answer questions such as: How many contact hours of language study will you have? Where will you be living? If you are living in an apartment or dorm, say, instead of a homestay, how will you engage with the language outside of class? Will you be living with roommates from the country who speak the language you are studying? Are there additional extracurricular opportunities you plan to take advantage of that will increase your linguistic and cultural exposure?
Make your rationale clear for why you chose this specific language program, in this specific location and region. Consider issues of dialect, if necessary, and the focus of the program – speaking, listening, reading, or writing. This is your chance to show your readers how committed you are to acquiring the language, based on how immersive and rigorous the program is that you have chosen.
4. Letters of reference (2-3 letters)
Choose your recommenders wisely, and meet with them early. You'll want people who know you well, and can therefore share aspects of you that might not come through otherwise. Provide your recommenders with a draft of your essays– both so they can provide you feedback, and so they understand what you are proposing. They can then address the feasibility of your plan in their reference letters.
5. Transcripts
This is self-explanatory! Request these early from your university to get this step out of the way.
6. Language Self-Assessment
The language self-assessment is a form where the applicant assesses their own level in every language that they speak using the language self-assessment guide. Applicants use this self-assessment grid to describe their current language level. If you're unsure how best to use this grid or complete your self-assessment, talk to your Boren Campus Representative.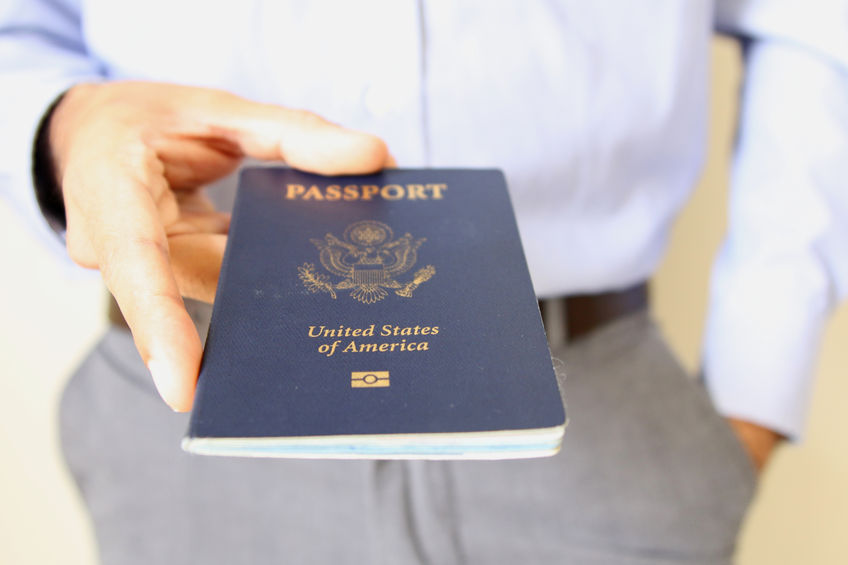 How can I learn more about different types of U.S. government jobs in national security?
The top federal agencies dealing in U.S. national security include the Departments of Defense, State, and Homeland Security, and the Central Intelligence Agency. However, there are many other agencies and organizations that a Boren applicant could ultimately work for, including Health and Human Services, Agriculture, Commerce, Environmental Protection Agency and many others. To research government jobs, visit https://www.usajobs.gov/ and discover opportunities that fit your background and interests.
How can I get more insights about the Boren Awards and fellowship experience?
After graduating from Smith College in 2013, Zoë Gioja was granted a Fulbright English Teaching Assistantship to South Korea, where she taught at an all girls' middle school in Mokpo, a sleepy town on the southwest coast. While there, she started an after-school debate club, taught volunteer English classes to North Korean defectors, published work in Fulbright Korea's literary publication Infusion, and launched the site Fulbridge.org, which aims to connect Fulbright grantees across countries. She currently works as the National Fellowships Coordinator at Notre Dame, advising students applying to the Fulbright English Teaching Assistantship and other national fellowships.
© Victoria Johnson 2016, all rights reserved.