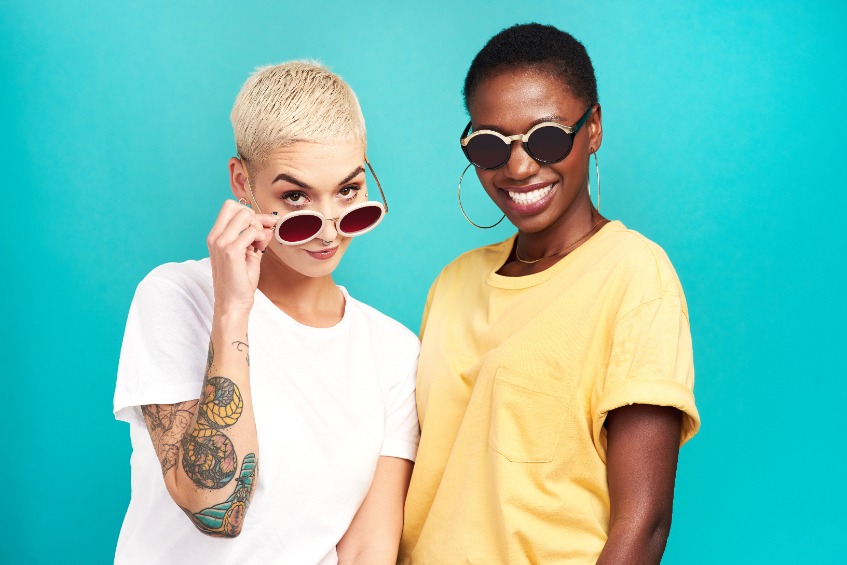 ProFellow's member base of over 218,000 fellowship seekers gives us helpful insights into the world's trendiest fellowships for students, professionals, and academics. In addition to the Top 10 Most Popular Fellowships of 2022, we've discovered fellowship programs in the U.S. and abroad that were in a league of their own this year. By comparing the number of new favorites by our members in 2022 to that of 2021, we identified the top 10 trendiest programs this year.
Congratulations to those fellowship programs that made the list! The ProFellow community thanks you for providing opportunities like these for those who are seeking funding and support to achieve social impact.
The ProFellow fellowship database lists more than 2,400 fellowships and fully funded graduate programs. Sign Up now to find your dream fellowship.
This fellowship program based at the Justus-Liebig-Universität (JLU) in Giessen, Germany aims to stimulate transdisciplinary dialogues between the humanities, social sciences, natural sciences, and the arts. There are two three-month fellowships will be awarded in April-June, and two from September-November to explore Planetary Spaces. To contribute to each year's thematic focus, individuals who are willing to transgress disciplinary boundaries within and resulting from their advanced academic or artistic endeavors or scientific pilot studies are encouraged to apply. All fellows will be granted a monthly stipend of 5,000 euros/month, and are expected to conceptualize workshops in a format of their own choosing, such as a masterclass, depending on their individual, scholarly, and/or artistic subject matters.
The EP Impact Fellowship is an intensive, 10-month experience that helps turn rising leaders' skills and passions for social good into new, tangible leadership opportunities — supporting educational equity and advancing careers, at the same time. Fellows serve a 10-month placement within a leading education organization. EP recruits and places Impact Fellows in roles in data, analysis, and strategic project management. Through 10 months of workshops and targeted learning opportunities, you'll focus on growing as a transformational leader for the education sector and the world at large. The 10-month placement offers a $47,500 stipend.
3. The Black Sea Research Fellowship
The Black Sea fellowship program aims to strengthen U.S. expertise and understanding of Black Sea countries while facilitating mutual connections between Americans and their regional counterparts. The fellowship will ultimately produce alumni capable of developing rigorous expertise that can meaningfully contribute to U.S. foreign policy. Fellows will complete research projects, including field research, that provide new insights into their chosen topic and tangibly contribute to advancing American understanding of the region.
Interested in this fellowship? Read our interview with Black Sea Reasearch Fellow Maryna Parfenchuk. In it she shares her fellowship experience and application tips.
TED Fellows are a carefully selected group based on remarkable achievement, strength of character, and an innovative approach to solving the world's tough problems. Fellows receive transformational support, including an invitation to attend a TED Conference, where they meet, exchange ideas, and give their own TED Talk. They participate in a professional coaching and mentoring program, work with a public relations expert dedicated to sharing their latest projects with the world, and are active in an online network, resulting in collective problem-solving, cross-disciplinary collaborations, and resource sharing. All TED Fellows also have the opportunity to apply for a Senior Fellowship.
Interested in this fellowship? Read our interview with Ted Fellow Yana Buhrer-Tavanier. In it she shares her fellowship experience and application tips.
The Bayer Foundation Fellowships are offered for outstanding masters, PhD, and medical (MD) students to undertake international research projects, internships & more. These fellowships are designed to enhance existing study programs by providing additional funding for international placements ranging from 2 weeks to 6 months, that are complimentary to current or future scientific studies. Programs include the Otto Bayer Fellowships in Drug Discover, the Jeff Schell Fellowships for Agricultural Science and the Carl Duisberg Fellowships for Medical Sciences.
The Institute for Nonprofit Practice (INP) RISE Fellowship is designed for early-career individuals looking for impactful leadership development opportunities to propel their careers. During the program, RISE Fellows gain an understanding of how mission-driven, social impact organizations function, develop essential leadership and professional skills, and engage in mentoring relationships and networking. After the priority deadline applications are considered on a rolling basis.
The Franklin Talent Exchange Program (FTEP), formerly known as the Franklin Fellows Program, is a unique 1-year professional fellowship for senior and mid-level professionals to work as an expert or a consultant at the U.S. Department of State on a wide range of subjects that strategically align with foreign policy priorities in areas such economic growth, energy, agriculture, the ocean, the environment, and science and technology (STEM). The FTEP Fellowship is only for U.S. citizens who are able to get a security clearance and have a minimum of five years of relevant professional experience. FTEP Fellows are not compensated by the U.S. Department of State, they are sponsored by their employers. Check the website for positions and deadlines.
The Charlotte W. Newcombe Doctoral Dissertation Fellowships support the final year of dissertation writing on ethical and religious values in all fields of the humanities and social sciences. Awards are based on a rigorous national competition and Fellows receive a stipend of $30,000 for 12 months of full-time dissertation writing. These fellowships are supported by the Newcombe Foundation and are administered by the Institute for Citizens & Scholars.
The Writing as Activism Fellowship reimagines the role of writers in NYC, offering tools and support to produce literary work that centers activism on community and social justice issues. The fellowship will offer a six-month immersive workshop experience for six New York City-based writer-activists committed to uplifting the voices of those most marginalized in the city through writing. The program will culminate with individual and collective work brought to the public and the launch of a cohort of writers ready to mobilize their creativity in activist spaces. Fellows are awarded an honorarium.
The National Endowment for the Humanities (NEH) Long-Term Fellowships support advanced research at the Center for Research in the Humanities. Fellowships are open to scholars researching the history, literature, and culture of peoples represented in collections housed at the Schwarzman Building and to professionals in fields related to the Library's holdings, including librarianship and archives administration, special collections, photography, prints, and maps. The NEH Long-Term Fellowships support two fellows for nine months with a stipend of $45,000.
If you enjoyed learning about these fellowships, be sure to also check out The Top 10 Most Popular Fellowships of 2022!
© ProFellow, LLC 2022, all rights reserved.