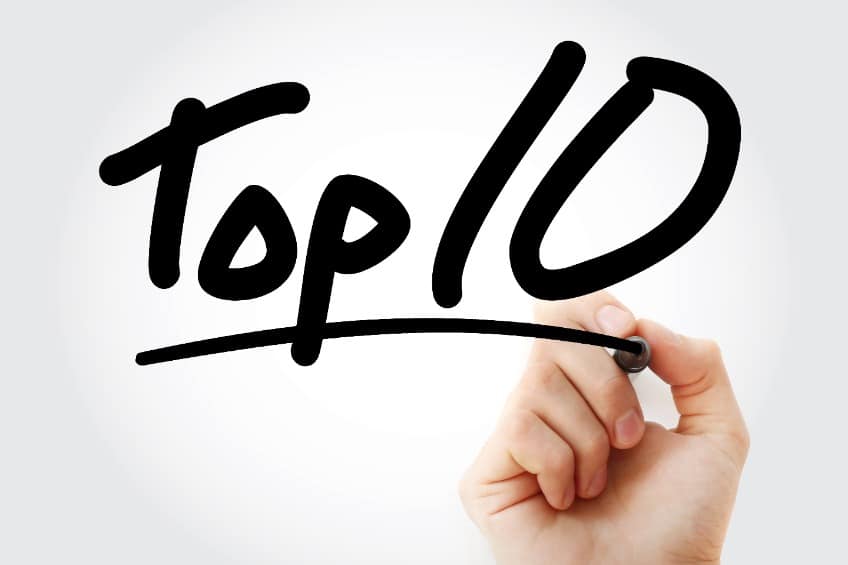 Summer fellowships are an excellent way to gain practical experience and training in your field and to build your professional network. This top list of fellowships was carefully selected due to the unique opportunities that each provides. Most of these programs take place in the United States, one of them is virtual, and another offers opportunities in multiple locations throughout Europe.  The list includes opportunities in K-12 education, world peace and international cooperation, social and racial justice, legal issues that impact the LGBTQ community,  underrepresented groups in sustainability, and more. There are several fellowships that are actively recruiting students and professionals of color and other underrepresented groups.
In addition to these programs, ProFellow's fellowships database lists professional, graduate, doctoral, and summer fellowships for people of all backgrounds, disciplines, and career stages. Be sure to bookmark your favorites to your ProFellow account and get started on applications now!
The Education Pioneers Summer Fellowship is a 10-week-long, paid work placement opportunity for individuals interested in working in the education sector. Education Pioneers (EP) is focused on recruiting and placing Fellows in data and analysis, strategy and planning, operations, and program and project management positions. For the 2023 cohort, Fellows will be placed at leading education organizations in Chicago, IL, Dallas and Houston, Texas, the San Francisco Bay Area, California, and Washington, DC. While there, fellows will perform critical, high-impact work on a defined project, participate in regular workshops with their local cohort and gain the required knowledge and leadership skills for a sustained career in K-12 education.
Application Deadline: December 20, 2022
The Hansen Leadership Institute offers a fully funded summer fellowship to bring together and train future leaders from across the world to promote world peace and international cooperation. The fellowship is an opportunity for international and U.S. students to build leadership skills and a better cultural understanding to help form a more peaceful future. Fellows receive hands-on training in team-building, public speaking, negotiation, mediation, and working together to solve international problems. Leadership training includes meeting with political and business leaders to learn real-world skills and how to implement these skills at home after the program. The program is located in San Diego, CA, and is open to international and U.S. undergraduate and master's students aged 20-25.
Application Deadline for Non-U.S. citizens: January 15, 2023
Application Deadline for U.S. citizens: March 15, 2023
The Othering & Belonging Institute Summer Fellowship is a 3-month-long, part-time, 20-hour/week paid research experience. The purpose of the fellowship is to prepare and engage with the next generation of researchers and future community leaders who are committed to social and racial justice by providing mentorship and hands-on experience. In addition to independent work on assigned summer projects, fellows participate in bi-weekly workshops where they explore pressing social justice issues. The fellowship runs from mid-May to mid-August every year and will be offered virtually in 2023.
Application Deadline: January 15, 2023
The Humanity In Action (HIA) Fellowship programs bring together international groups of college students and recent graduates to explore national histories of discrimination and resistance and examples of issues affecting different minority groups today. This 4-week summer fellowship in Europe or the United States is highly interdisciplinary and features daily lectures and discussions with renowned academics, journalists, and activists. Eligible applicants are students and recent graduates (including international students) of universities in Bosnia and Herzegovina, Denmark, France, Germany, Greece, the Netherlands, Poland, Ukraine, and the United States. HIA covers the costs of participation and accommodation.
Estimated Application Deadline: February 14, 2023
The Williams Institute Summer Law Fellowship provides a unique opportunity for law students to develop expertise in sexual orientation and gender identity law and public policy. Summer Law Fellows provide research and writing support to Williams Institute scholars who focus on state, federal, and international legal issues that impact the LGBT community. Applicants must be current law students (1L, 2L, 3L, or LLM). The Fellowship provides a $5,000 stipend for 10 weeks of full-time work with the Williams Institute.
Application Deadline: February 17, 2023
The NBA HBCU Fellowship Program aims to provide career development opportunities in the business of basketball for undergraduate and graduate students from Historically Black Colleges and Universities (HBCUs). Fellows are selected by NBA teams and the league office to work within a variety of departments, including ticket sales, corporate partnerships, legal, social responsibility, and marketing. The Fellowship Program is a paid 10-week summer internship program and will run from June – August.
Application Deadline: February 20, 2023
The Hudson Institute Political Studies Summer Fellowship offers college students and recent graduates a 6-week summer fellowship program in political theory and practice based in Washington, DC. During the program, Fellows broaden and deepen their understanding of public policy and American political principles by participating in rigorous seminars, a series of policy workshops, a distinguished speaker series, and a series of events that include travel to places of national and historical interest. The program is fully funded, including complimentary accommodations and a $3,000 stipend to offset travel and other ancillary expenses.
Application Deadline: February 21, 2023
Digital Humanities Fellowships provide scholars at all stages of their careers, including graduate students, who are developing digital projects, an opportunity to work at the American Philosophical Society (APS) Library & Museum for up to 2 months. Fellows receive a stipend of $3,000 for a minimum of one month and a maximum of two months. The APS's Library & Museum's collections make it among the premier institutions for documenting and exhibiting the history of the American Revolution and founding, the history of science from Newton to NASA, and Indigenous languages and culture.
Application Deadline: March 3, 2023
The INP Summer Fellowship Program (Placement Track) brings together individuals who are preparing to enter the workforce, including undergraduate and graduate students, and early career professionals, who are interested in exploring careers in the social impact sector. Summer Fellows gain an understanding of how nonprofits and mission-driven organizations function, hone their leadership and professional skills and engage in mentoring relationships and network-building that extend beyond the Summer Fellowship experience. Sponsoring organizations incur the cost of the placement and development of Summer Fellows, and compensate Fellows at fair market value.
Estimated Application Deadline: March 2023
The Urban Sustainability Directors Network (USDN) Equity Diversity Inclusion Fellowship is a summer fellowship program to address the existing disparity in the representation of people of color in sustainability fields and the USDN member network. Fellows receive a valuable learning experience and help local governments advance sustainability and inclusion goals. Fellowships are full-time for at least 12 weeks, beginning in June and concluding in August or September. Depending on experience candidates will be paid $10,320 to $14,400 over the course of the 12 weeks.
Estimated Application Deadline: Mid-April 2023
© ProFellow, LLC 2022, all rights reserved.