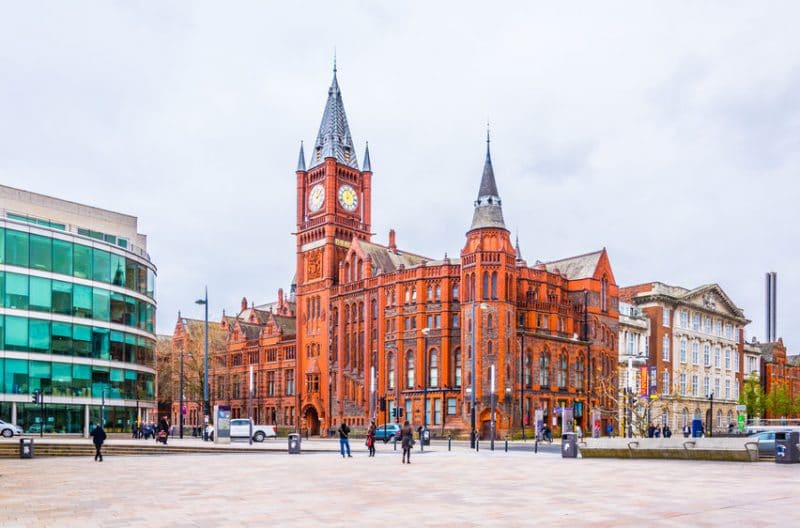 Last updated February 20, 2020
As part of our series How to Fully Fund Your PhD, here is a list of universities that fully fund PhD students in Clinical Psychology. PhDs in Clinical Psychology open the door to many opportunities, leading to careers in academia, private practices, or the medical field.
"Full funding" is a financial aid package for full-time students. It includes full tuition remission in addition to an annual stipend or salary for the duration of the program, which is usually 3-6 years. Funding usually comes with the expectation that students will teach or complete research in their field of study. Not all universities fully-fund their doctoral students, which is why researching the financial aid offerings of many different programs, including small and lesser-known schools both in the U.S. and abroad, is essential.
The ProFellow database for graduate and doctoral study also spotlights external funding opportunities for graduate school, including dissertation research, fieldwork, language study, and summer work experiences.
Would you like to receive the full list of more than 1000+ fully funded programs in 60 disciplines? Download the FREE Directory of Fully Funded Graduate Programs and Full Funding Awards!
Arizona State University (Tempe, Arizona):  The Department of Psychology typically pays ASU tuition for full-time doctoral students with 20 hour-per-week graduate teaching or research assistantships. Doctoral student stipends in the Department of Psychology are $17,100 for nine months (pre-masters) and $18,100 for nine months (post-masters).
Fordham University (New York, NY):  Over the past several years, incoming students have been offered 100% financial aid, including 4 years of tuition remission + stipend for each academic year.
Louisiana State University (Baton Rouge, LA): Students receiving an graduate assistantship will receive a stipend (approximately $15,050/year) along with a full tuition waiver.
Northwestern University, Feinberg School of Medicine (Chicago, IL): The PhD Program is now a fully-funded student model.  Beginning in September 2018, all students admitted to the Clinical Psychology PhD Program in the Department of Psychiatry and Behavioral Sciences will receive a Research Assistant Scholarship or equivalent award that provides 100% tuition remission, health insurance, and a monthly stipend.
Rutgers University (New Brunswick, NJ): All students admitted to the PhD program in psychology are guaranteed 5 years of funding, provided that they maintain good status in the program. Students who enter the program with a Masters degree are guaranteed 3 years of funding. This financial aid covers tuition and includes a 10-month stipend or salary. Additional summer funding is available through teaching or grant funding. Financial support can come from a variety of sources, including the following:
University of Liverpool (Liverpool, UK): Available to EU citizens only, the Doctorate in Clinical Psychology is a 3-year full-time programme fully funded by the National Health Service (NHS). Trainees are registered postgraduate students in the Faculty of Health and Life Sciences and employed within Mersey Care NHS Trust.
University of Michigan (Ann Arbor, MI):  The department offers a financial package that funds the five years that a student is in the graduate program. This support package combines Research Fellowships and Graduate Student Instructor (GSI) positions for a total of 5 years of support. Both Research Fellowships and GSI Positions include tuition coverage in the Fall and Winter terms, a stipend or salary, and health insurance.
University of Minnesota (Minneapolis, MN): The Department of Psychology guarantees five years of fully funded financial support for all students who are admitted to the PhD program, contingent upon satisfactory performance and degree progress. Financial support includes full-time tuition, subsidized health insurance, and a nine-month stipend. Each academic year, financial support comprises some combination of the following options depending on your student goals and the sources of funding available.
University of Southern Mississippi (Hattiesburg, MS): Students are typically offered a competitive graduate stipend that includes waiver of in- and out-of-state tuition. Stipends are paid as compensation for teaching or research assistantships or for paid community externship placements. Students are required to work 20 hours per week for their stipends and tuition waivers.
Vanderbilt University (Nashville, TN):  All admitted Ph.D. students receive funding for up to five years of study. The financial package includes full tuition, a monthly stipend that is highly competitive with comparable programs around the country, and a health insurance package. Based upon presented qualifications, selected students are nominated for additional honor scholarships and fellowships awarded by both the college and the graduate school.
Yale University (New Haven, CT): Graduate students in good standing in the Ph.D. program receive tuition and stipend (including summer funding) for up to five years. The most frequent form of aid is fellowships provided by University funds. Some students have outside awards from foundations or awards won in national competition (e.g., from the National Science Foundation, the National Institute of Mental Health, or Jacob Javits Fellowships). Graduate students may also be paid for up to 10 hours per week from faculty research funds, but the work should contribute to the student's own development and be integrated into the student's full academic program.
Looking for graduate funding? Sign up to discover and bookmark more than 1300 professional and academic fellowships in the ProFellow database.
© Victoria Johnson 2020, all rights reserved.