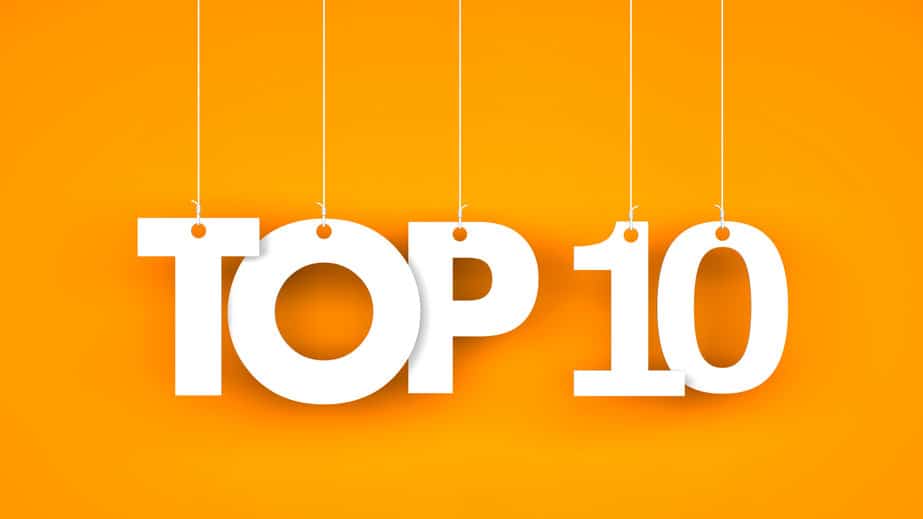 If you're looking for an opportunity to get practical experience in your field in a new environment this summer, check out these top summer fellowships! These programs take place all over the world and include opportunities in sustainability, education, policy, technology, and more. There are several fellowships that are actively recruiting students and professionals of color and other underrepresented groups.
In addition to these programs, ProFellow's database lists professional, graduate, doctoral, and summer fellowships for people of all backgrounds, disciplines, and career stages. Be sure to bookmark your favorites to your ProFellow account and get started on applications now!
The Aspen Institute Program on Philanthropy and Social Innovation (PSI) in Washington, DC offers the William Randolph Hearst Endowed Fellowship to one student three times annually. Candidates for this fellowship are highly motivated graduate or undergraduate students from underrepresented communities of color. The fellow must be able to work as an intern for 12-15 weeks in the Washington, DC office of the Aspen Institute during the academic semester in which the fellowship is awarded. Fellows will be compensated on an hourly basis in the fall, spring, and summer. Estimated Deadline: December 1, 2021
Amasia offers a paid remote fellowship program for college students. During the fall and spring semesters, the Fellowship is part-time; over the summer, it is full-time for all or half of the summer. Fellows work with managing partners on topics related to venture capital, sustainability, and climate change. The program requires strong writing and research skills. Past fellows have written blog posts on moral hazards and returns in venture capital analyzed accelerator landscapes and researched venture capital investment in cleantech. Other projects have centered on sustainable food production, the impact of behavioral change on climate, and corporate climate. Deadline: December 6, 2021
Generation Teach provides six-week summer teaching fellowships to undergraduate students (freshman, sophomore, juniors, and seniors) in six cities in Colorado, Massachusetts, and Rhode Island. Fellows complete pre-summer preparation and a week of in-person training, learn core instructional strategies, practice key teaching skills, and receive daily coaching from a professional teacher. Fellows complete an AmeriCorps term of service and receive a $3,600 taxable scholarship. 
Monthly deadlines are on the 15th of each month from November – April. Check the website.
The Urban Leaders Fellowship is a 7 week paid summer fellowship for early- to mid-career professionals who are already leaders in their own right and are looking to accelerate their leadership through fellowship with a focus on policy and practice. Fellows work half-time on high-level policy projects with an elected official and half-time alongside partner organizations in cities across the country. We work in 9 cities: Atlanta, Dallas, Denver, Indianapolis, Kansas City, Nashville, New Orleans, Oakland, and Washington, D.C. Fellows receive a base stipend of $2,500. Applications are accepted on a rolling basis in two rounds. The first deadline is on December 27, 2021, and the second deadline is on March 7, 2022.
The Fulbright Specialist Program is a unique opportunity for U.S. academics and established professionals to engage in two- to six-week, project-based exchanges at host institutions in over 150 countries. Specialists, who represent a wide range of professional and academic disciplines, are competitively selected to join the Fulbright Specialist Roster based on their knowledge, skill sets, and ability to make a significant contribution to projects overseas. Specialists receive full funding to participate in Fulbright Specialist projects, including travel, stipend, and lodging. Applications are accepted throughout the year. Peer review panels evaluate applications approximately every eight weeks. Next Deadline: January 12, 2022
The Othering & Belonging Institute Summer Fellowship is a three-month-long, part-time, 20-hour per week paid research experience. The purpose of the fellowship is to prepare and engage with the next generation of researchers and future community leaders who are committed to social and racial justice by providing mentorship and hands-on experience. In addition to independent work on assigned summer projects, fellows will explore pressing social justice issues as a cohort by participating in bi-weekly workshops and collaboratively organizing a local field trip to engage with issues and stakeholders in the field. The fellowship runs from mid-May to mid-August every year and takes place at the Othering & Belonging Institute office on the UC Berkeley campus. Deadline: January 14, 2022 
The Civic Digital Fellowship is a technology internship program for students to solve pressing problems in federal agencies. Fellows are mission-driven, student software engineers, data scientists, product managers, and designers working at the intersection of technology and public service. Fellows do high-impact work at host agencies, building products and services on behalf of the American people. Students work 40 hours/week over the summer and will receive a competitive stipend, one-on-one mentorship, and access to exclusive professional and community programming. Fellows can be enrolled in a community college, an undergraduate program, a graduate program, or be recent graduates. Deadline: January 31, 2022
The Academy Summer Associate Program is an intensive 10-week training program for young leaders to participate in leadership discussions, skills-building workshops, and conduct site visits to the community, government, and corporate entities. Associates learn about issues impacting California and the nation and manage research and advocacy projects under the direction of a Greenlining staff member. Associates present their findings and projects in both a written and oral report at the end of the program. As an Associate, one works 37.5 hours per week and earns a $5,500 total stipend for 10 weeks. Estimated Deadline: February 06, 2022
Trials is a unique partnership of Harvard Law School, NYU School of Law, and the Advantage Testing Foundation. Trials Scholarship is a fully subsidized summer study program for students of modest means whose backgrounds are currently underrepresented at the nation's top law schools. For five weeks in the summer, Trials students take residence at Harvard or New York University. Working closely with their instructors, students learn to develop an individualized study plan, focus their preparation, and apply the core principles they master. Students are not responsible for any tuition, fees, or related expenses. They receive a $3,000 stipend. Deadline: February 28, 2022
For up to 13 weeks over the spring, summer, or fall, Future Leaders in Action ("FLIA") places fellows, emerging social sector leaders in youth-oriented nonprofit organizations to develop or implement enrichment programs that cultivate their leadership skills. Fellows work full-time, on-site with a partner on an enrichment program that focuses on one of the following areas: advancing skills for success, promoting public health, and protecting the environment. There are fellowships available in New York, Portland, and Iowa, and past partners have included Boys & Girls Clubs, the Fiver Children's Foundation, Big Brothers Big Sisters, and other health-related organizations. Estimated Deadline: Mar 24, 2022
Seeking more options? Check out our database and our previous Top 10 Summer Fellowship lists:
Top 10 Summer Fellowships of 2021
Top 10 Summer Fellowships of 2020
Top 10 Summer Fellowships of 2019
Top 10 Summer Fellowships of 2018
© ProFellow, LLC 2021, all rights reserved.