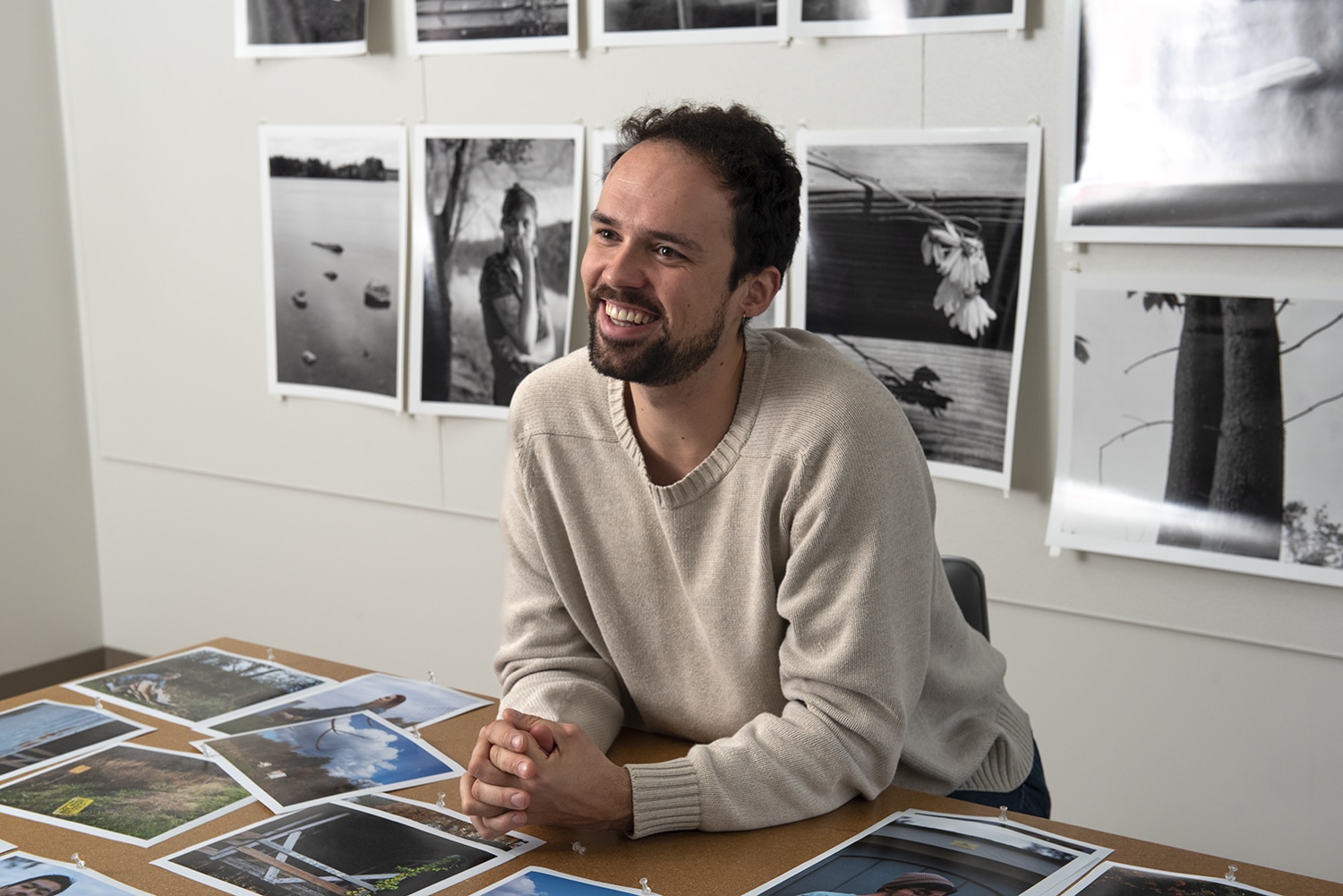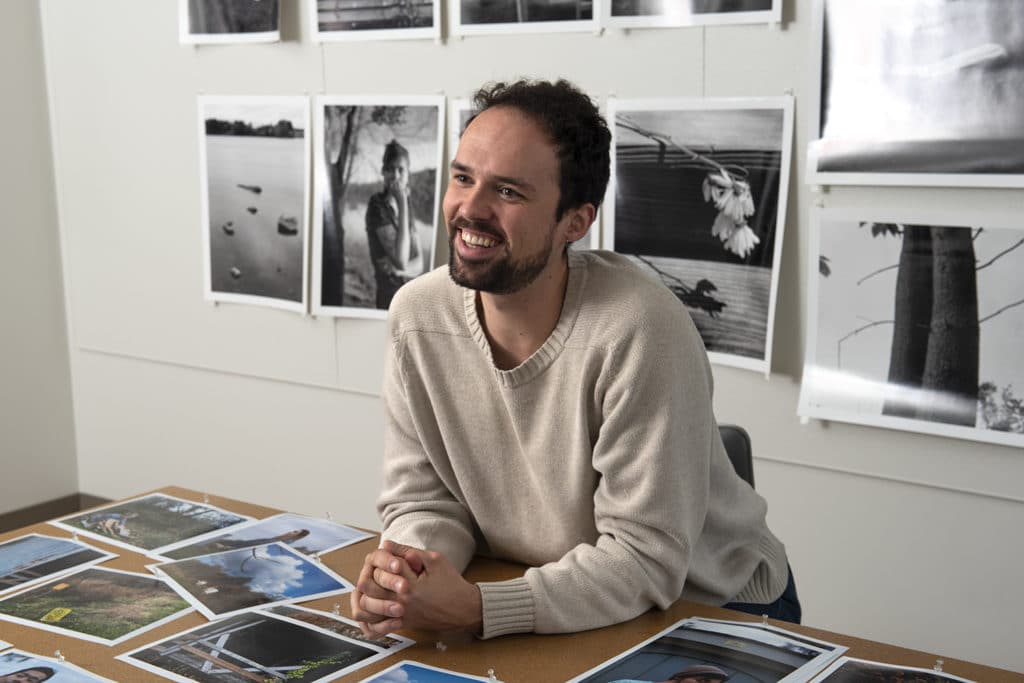 University of Connecticut's Master of Fine Arts in Studio Art Graduate Program offers a highly competitive MFA Fellowship with major focuses in painting/drawing, photography/video, printmaking, and sculpture/ceramics. Featuring a nationally and internationally renowned faculty, UConn offers an intensive, multidisciplinary approach and combines the creative excitement and intellectual energy of an art school and a major research university. Applications are reviewed in February for admission to begin study during the fall. Five highly qualified applicants are admitted each year and offered renewable merit-based graduate teaching or research assistantships. All admitted students are fully funded, including international students.
We spoke with Rafael Concepción, a current fully funded MFA student at the University of Connecticut, to learn more about his experience in the program and his graduate school application tips.   
1. What inspired you to apply for the University of Connecticut's Fully Funded MFA in Studio Art?
My interest in applying for the University of Connecticut's fully funded MFA in Studio Art stemmed from a desire to maintain a sustainable art practice past my years as a student. Upon completing my undergraduate education, I found myself in a multitude of frustrating financial situations which deeply hindered my ability to produce work. Cutting to the chase, I didn't want to subject myself to that again. When I started researching graduate programs, I realized that there were many fully funded or nearly fully funded MFA programs out in the world. It was my conscious decision to pursue these programs because I knew that they, in a way, would provide me some sense of liberation from debt that I perceived to be insurmountable. Furthermore, I wanted to work with Janet Pritchard, a photography professor here at UConn. After speaking with her and seeing her visual and conceptual interests, I began to believe that we might be able to establish a productive dialogue that would foster, for me, a greater comprehension of my own professional and creative interests.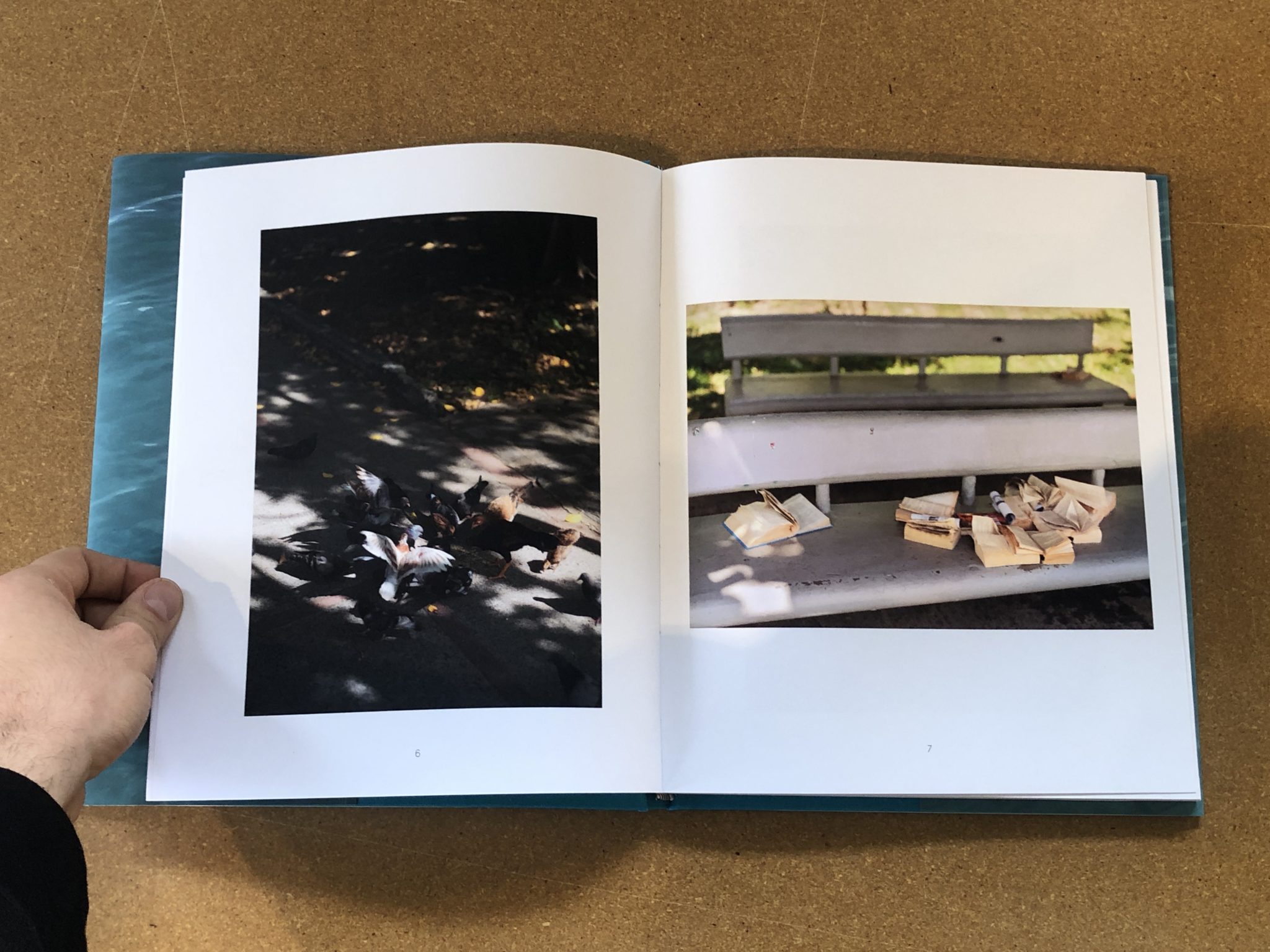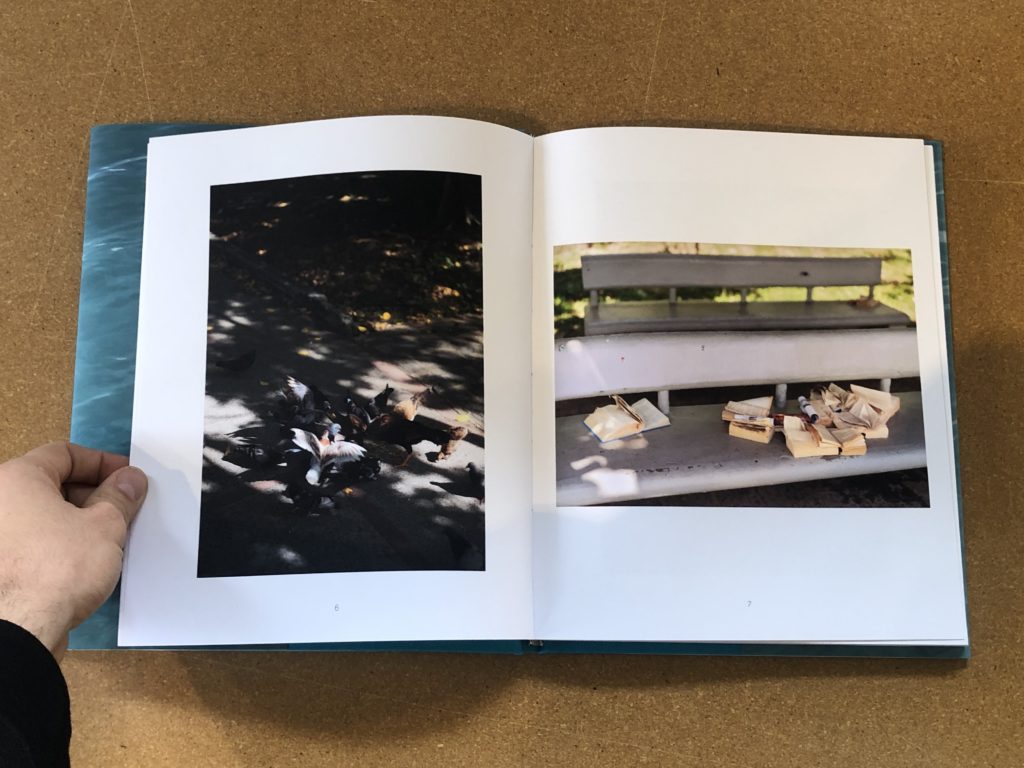 2. What have you enjoyed most about the MFA program so far?
What I have been most appreciative of here at UConn is the faculty's expressed welcoming of experimentation. Admittedly, my first few semesters were all over the place. I had pursued not just multiple projects, but multiple means of execution within those projects. Fortunately, I had thoughtful (and perhaps more importantly, patient) teachers who helped me navigate all of these disparate interests. The studios we are provided are some of the most beautiful I have seen. I currently occupy a space with large windows overlooking a field and a small waterfall. It's so idyllic it's almost distracting, but I wouldn't trade it for anything else.
Professionally, I have had the opportunity to work in a variety of different positions at UConn which have helped build upon relevant skills to my field. I have worked in the Digital Art Services Lab creating prints for undergraduate students. This has provided me with a new conception of commercial printing practices and workflows which I'm sure will help me in the future. I also have had the opportunity to teach two different classes here at UConn: Basic Photography and Intermediate Digital Photography. This experience has been invaluable for someone who is pursuing a degree that serves as, in many ways, an academic degree and less a professional one.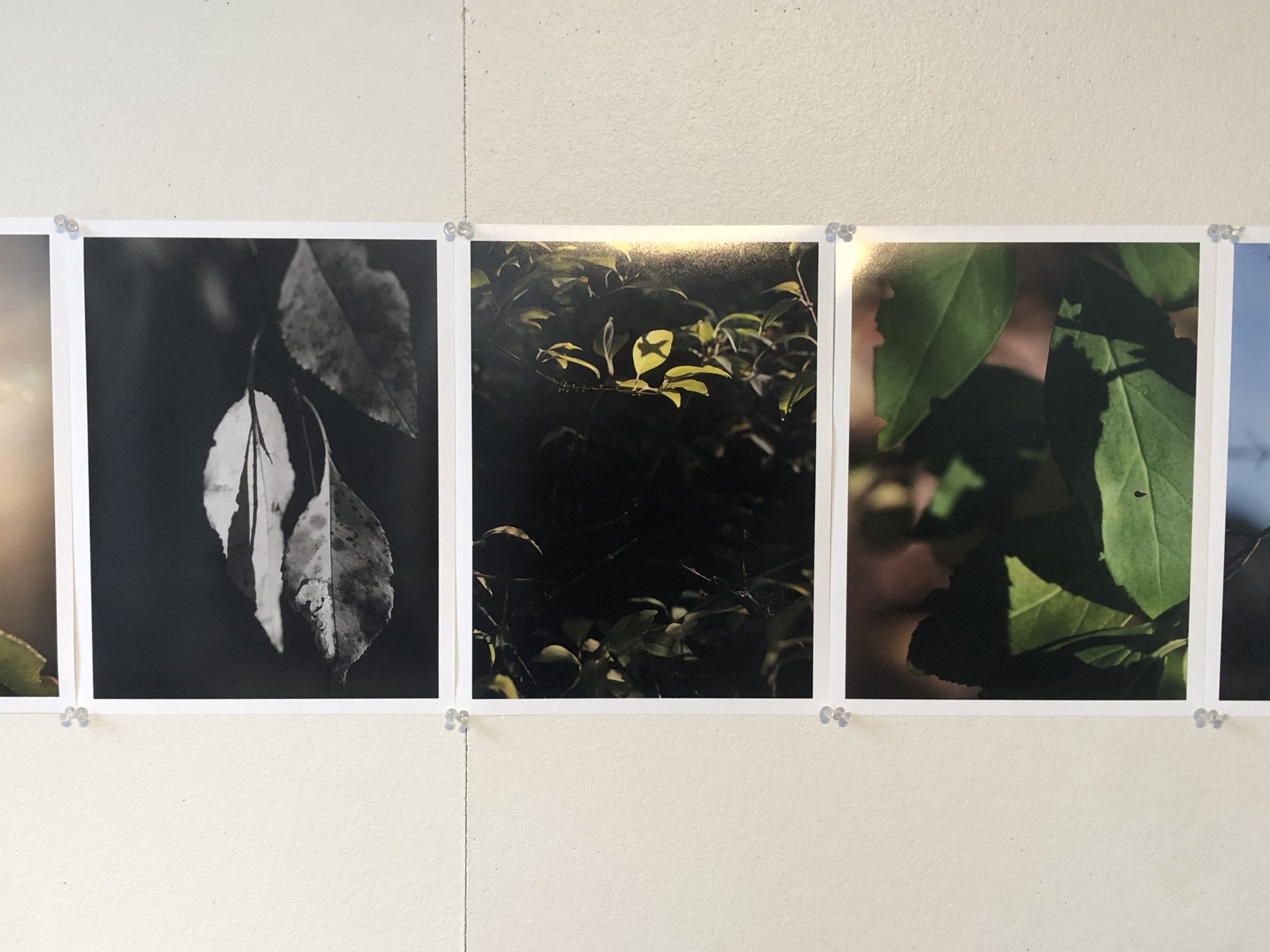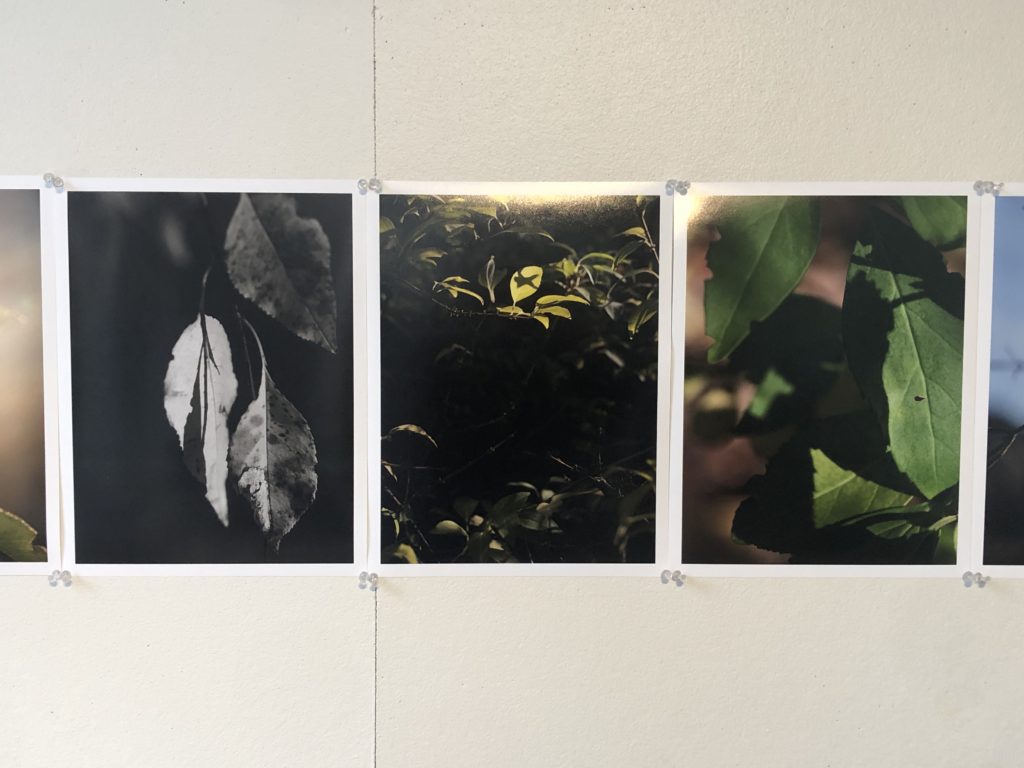 3. How have you benefited from the full funding provided by UConn's MFA program?
The full funding provided by UConn's MFA program has been invaluable to me as a student. In a world where massive student loan debt has been normalized, I think a program like UConn's enables you to engage with your practice in ways that you otherwise might not. For me, the absence of this financial burden manifests as a lower level of risk aversion in my day-to-day artmaking endeavors. For example, this last semester I was able to purchase quite a large amount of paper and bind a book of my own work. In my Graduate Assistantship, which provides me a tuition waiver and stipend, my responsibilities largely revolve around working in the Digital Art Services Lab and teaching in a variety of capacities, whether that be as a teaching assistant or instructor of record. However, this isn't the limit of what's available. For example, some MFA students work in the Contemporary Art Galleries, helping the gallery director organize and hang exhibitions. For me, specifically in reference to my experience working in the Digital Art Services Lab, these opportunities have been extraordinarily important to my professional development because it gives me first-hand experience working in a high-output lab, and open the door for a more diverse set of opportunities down the line.
4. What tips would you give others applying to the University of Connecticut's Fully Funded MFA in Studio Art?
At the University of Connecticut, the Studio Art program is interdisciplinary in nature. I think that it is critical to ask yourself, why do I want to attend an interdisciplinary program, as opposed to a medium-specific one? For me, it was because many of my friends in undergrad were people outside of my concentration. We were all artists, but we all brought different perspectives and creative approaches to the table. These conversations were always nourishing, and I wanted to continue those dialogues in a deliberate way. A sculptor does not see the world in the same way as a painter, and a painter does not see the world in the same way as a photographer, a performance artist, or a printmaker. The same goes if the positions were swapped around. I feel that this kind of discourse with others outside of your medium is healthy because it forces you to consider your chosen medium more rigorously. For me, this manifests most frequently as: why does this need to be a photograph and not another two-dimensional object? Or maybe even a three-dimensional one?
In my experience, there is nothing more important when it comes to applying to MFA programs than honesty and openness. I have found that instructors are much more responsive to the admittance of failure and creative hiccups/false starts than they are to you pretending that everything is going well. After all, that is why you are here: to work through these issues. Perhaps you can use this as an opportunity to discuss why you want to go to this particular program. I will be the first to admit that, in some capacity, I am still guilty of being in the pursuit of too many projects and interests. These are murky waters for me, but the difference now is that I don't necessarily see it as a roadblock, but as an integral part of the creative process. Knowing that there may be a hiccup is a huge step. I heard a quote on a podcast recently which has taken on many iterations over the years, and has been said by a variety of people, but effectively states: "A problem well-stated is half-solved".
Rafael Concepción (b. 1993, Danbury, CT) is a photographer and artist based in northern Connecticut. His work operates adjacent to the documentary photographic tradition, often implementing a variety of visual motifs and sequencing strategies in order to achieve a wide array of emotional effects. The projects he pursues are frequently contingent on his processing of a specific emotion regarding his subject: love, anger, admiration, etc.
Upon receiving his BFA from the Massachusetts College of Art and Design, Concepción participated in numerous solo and group exhibitions across the northeastern United States. He has given artist talks at both Lesley University and Rutgers University and has been featured in Boston Voyager, From Here on Out, Don't Take Pictures and more. In 2020, he received the Zachs Award from the University of Connecticut, funding the further pursuit of his project "Where Do I Know You From?", a collection of photographs that deal with his experience of his heritage being a half Puerto Rican person.
Interested in applying? Sign up to bookmark UConn's MFA in Studio Art Graduate Program to your free ProFellow account.
© ProFellow, LLC 2022, all rights reserved.