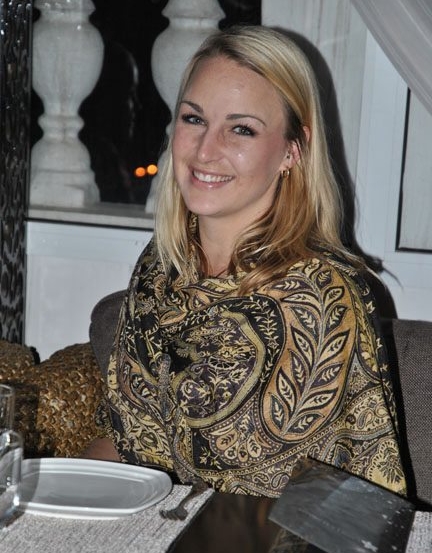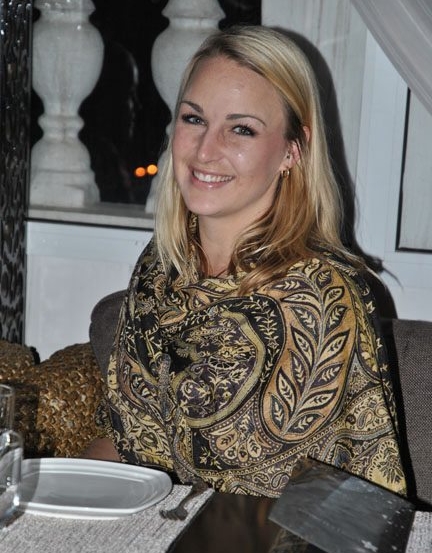 We recently met Hillary Evans at our first Esteemed Fellows Dinner in San Francisco. When you first meet Hillary, she seems like your typical recent graduate. But when you ask her how she came to her new position at the Silicon Valley Center For Global Studies, you learn that while she was student, she lived and studied in some of the most far-fetched corners of the globe, including Russia, China and most recently, Tajikistan. During her senior year at Syracuse University, Hillary applied for a Fulbright Research Scholarship to study drug trafficking along the Tajikistan-Afghanistan border. We asked Hillary to tell us more about her fascinating Fulbright experience.
1. What inspired you to apply for a Fulbright in Tajikistan?
I'm extremely passionate about international education and public diplomacy efforts of engagement. What inspired me initially to apply for a Fulbright scholarship to Tajikistan was my itching travel bug (turns out, that never leaves some people!). I narrowed down a couple of languages that I wanted to learn and geographical regions I was most interested in, and was left with Afghanistan, Tajikistan and Iran. Since there are no fellowships for American students that I was qualified for in Iran and Afghanistan, the decision was made for me. As a student of International Affairs focused on CIS countries, I was able to prepare a solid research proposal on current, relevant issues.
Tajikistan shares a long, mountainous, sparsely-regulated border with opium-rich Afghanistan. Estimates of Tajikistan's economic dependence upon profits from the trafficking of opium via the Northern Route ranges from 30-50% of their GDP, making this an incredibly relevant national security issue for the United States.  So, given Tajikistan's geopolitical importance, it seemed only natural to write a grant proposal on "The Economics and Politics of the Opium Trade from Afghanistan."
Once I found out I was granted the research scholarship for 2011-12, I started networking like crazy in Washington, DC and set myself up with a nice arrangement with the United Nations Office on Drugs and Crime as a supporting institution. In exchange for social media/marketing/and press relations training and assistance at their office, they gave me access to their broad network of contacts in the field and included me on several UN border missions.  
2. How has the experience impacted your career path and interests?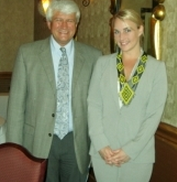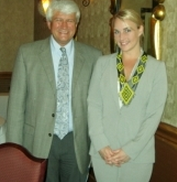 While I have yet to formally publish anything on my findings, I anonymously contributed to several articles written by journalists passing through demonstrating my ultimate conclusion: without the profits of the drug trade, Tajikistan would be a failed state, which is not in anyone's interest. Questions that I am currently exploring and working to articulate diplomatically are: Why then spend so much money and resources on counter narcotics enforcement?; How are the counter narcotics training and US-funded programs affecting Tajikistan?; and What would be left, if all of the opium fields were eradicated in Afghanistan? 
Had I taken credit for my contributions, it would have jeopardized my connections and positions. A friend of mine was a journalist who experienced the unfortunate wrath of the Tajik government, and was forced to pay some hefty bribes to leave the country for fear of being arrested. Naturally, I was cautious.
I'm now back in the U.S. and working as a contract manager for a U.S. State Department-funded distance education enhancement program in Pakistan. Our goal is to give them the pedagogical resources to expand their operations and outreach and make them more capable of providing affordable or free education. One of the ways we are doing this is by building a partnership between San Jose State University and Allama Iqbal Open University in Islamabad. Eventually, I hope to join the Foreign Service someday as a Cultural Affairs Officer, or Public Diplomacy Officer.
3. What advice would you give others applying for a Fulbright?
A Fulbright application differs greatly from country to country, and when selecting your destination and research topic, you should be aware of what the particular selected country/region has a demand for. You can do this by researching the US Embassy funded programs and by keeping yourself abreast of current international issues. This is not to say that if you choose something that does not fall under the "necessary" category, you will not be picked. Just keep in mind that the Public Affairs section of the US Embassy does the final selection.
When planning for a supporting host institution, or "affiliation," make sure you've reached out to several people within that institution that are willing to support you. In order to secure mine, I drew up an informal "memorandum of understanding" and wrote where I could volunteer and help out in their organization in exchange for office space, contacts, resources, etc.  People are usually open to free labor! If you need assistance on selecting one, the US Embassy Public Affairs office staff are generally willing to help, or I would be more than happy to be someone to bounce ideas off of – especially in CIS countries!
Another piece of advice that may go without saying for most people would be to show up to your interviews knowing more about your research topic than your panel (or at least appearing to with confidence). They don't want to fund someone that they think might get there and just be wandering and lost the whole time. Show focus, determination, and passion for your topic. Indicate clear goals and timelines. You will not necessarily have to stick with it, everyone knows when you get in country things tend to shift. This is where many of my fellow Syracuse applicants did not pass. They wrote amazing grant proposals, but had no clear plans of how to deliver and conduct their research.
Lastly, know the language of the country you are applying to. This will make your application more competitive and your life a whole lot easier.
Hillary Evans earned her B.A. in International Relations, with a concentration in Europe and Eurasian countries, from the Syracuse University Maxwell School of Citizenship and Public Affairs. In her fall semester of 2009, she was accepted into the Library of Congress' Open World Leadership Program, a prestigious international security studies work/study program in Washington, DC, where she interned at a public diplomacy organization specializing in Eurasia. Hillary is now the Contract Manager for the Pakistan Distance Education Enhancement Program at the Silicon Valley Center For Global Studies of the San Jose State University Research Foundation in California. She speaks fluent Russian, moderate Mandarin Chinese, and some Tajik/Farsi.
© Victoria Johnson 2013, all rights reserved.