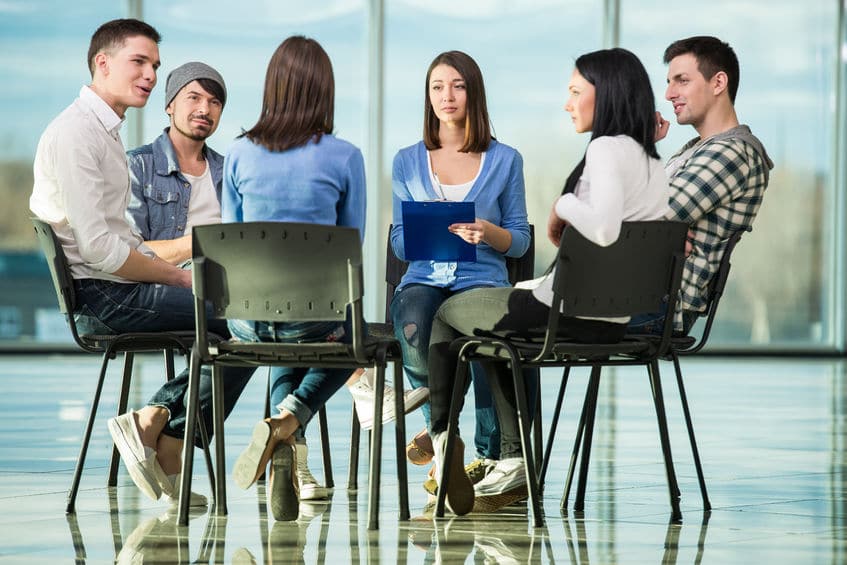 By Deborah Vieyra
For those of you who are planning to propose a research project abroad in your application for a Fulbright U.S. Student Program Award or a Fulbright Foreign Student Program Award, you may be stumped as to how to go about your research during the 10 month fellowship. Your research proposal must be interesting, impactful, and most importantly – feasible. But what if you have limited research experience, or are unsure what resources will be available to you to complete a research project? You may also be wondering, what type of research will best enhance your resume for your long-term professional and academic goals? Also, you are spending a year abroad – what research method will help you get the most of your experience?
While it may seem that the way in which you conduct your research is simply a means to an end, a clearly articulated research plan can be the difference between a successful project and one that lacks substance and accountability. By demonstrating in your research proposal that you have a sound research plan that makes use of reputable methodologies, you will add a huge amount of credibility to your proposal.
To get your juices flowing, here is an overview of 5 feasible research methods and how you can apply them to your Fulbright research proposal.
#1 Interviews
One way to understand an issue in a specific place is by speaking directly to the people involved. While reading about a topic can help contextualize your research, you may arrive at the answer to your research question through first-hand accounts. Whether you speak with experts or a set of stakeholders or even those directly impacted by the topic of your research project, interviews will differentiate your research and justify why you must travel abroad to do it.
An important tip on using interviews as your Fulbright award methodology is: go for depth rather than quantity. Because the fellowship is less than a year, we recommend undertaking a small number of in-depth interviews rather than many shorter ones. One reason is that it may be hard to set up interviews with a large number of people in your foreign country. Scheduling and logistics can take a lot of time. Also, you may need to transcribe your interviews to be able to identify themes across the responses, which can be also be time-consuming. If you plan a research project with a limited number of interviews from the get-go, your project will be more feasible.
It is a good idea to use one set of questions for your research participants. This will also allow you to compare responses in a manner that does not bring up false equivalences. Be sure to utilize your host to set up interviews with high-level people. It is likely that they have connections to people that you would not be able to access on your own.
#2 Focus groups
Focus groups have a similar benefit to interviews in that they allow you to gain access to unfiltered information directly from those impacted. You can essentially interview several people about your topic at once through a focus group. However, focus groups can be challenging to set up. You'll need an appropriate space and your participants must be willing and able to meet you there. Again, your host can be instrumental in helping you recruit participants for your focus groups, and provide a place to facilitate your meetings. ProFellow Founder Vicki Johnson used focus groups to interview teachers and travel throughout New Zealand during her Ian Axford Fellowship sponsored by Fulbright New Zealand.
Note that focus groups have a different purpose than individual interviews. They offer you a window into group dynamics, allowing insights into what happens when individual perspectives are brought into a communal space. Make sure you understand the pros and cons of interviews and focus groups to defend your choice of methodology.
#3 Case studies
A case study is a record of a detailed observation of the development of a particular person, group, or situation over a period of time. You may create a collection of case studies to uncover the answer to your research question. Whether your field is medicine or anthropology, economics or linguistics, case studies can be an excellent method for your research project. If you decide to do case studies, carefully choose a phenomenon you would like to observe to ensure you can feasibly make your observations. Fulbright-Schuman grantee Narintohn Luangrath offers her insights here about her case study of refugees and labour market integration.
Again, be sure to understand the mechanics, and the pros and cons, of doing case studies if you choose this method for your Fulbright research project.
#4 Surveys
If you are looking for a way to get a lot of data quickly, surveys can be very useful. Surveys can be delivered in-person, by mail, or best yet – online. Surveys come with a word of caution, however. They must be conducted in a way that is culturally sensitive and logistically feasible. Involve your host to make sure that you have contextualized your survey correctly. If you are a non-native speaker in the country of your choice, it is important to have your survey questions reviewed by first-language speakers.
#5 Archival research
Archival research can be an excellent justification for conducting research abroad. Your project might entail gathering data from a library or archive that gives you access to literature and objects that you cannot access anywhere else. If this is the case, then you have an excellent justification for your need to travel to that place. For example, if you are conducting historical research and are seeking to review local newspaper articles from Berlin in the 1800s, where else can you do this but in Germany?
By carefully choosing a feasible research methodology for your Fulbright project proposal, you will be able to give weight and structure to your application. The best part is, if you selected for a Fulbright award, you will have already begun your work. You'll be well on your way to packing your bags.
Check out more Fulbright application tips like these!
Deborah Vieyra is a Fulbright alumna from South Africa who completed her MA in Applied Theatre Arts at the University of Southern California. She now works as a writer, proofreader and performer in Vancouver, Canada.
© Victoria Johnson 2018, all rights reserved.