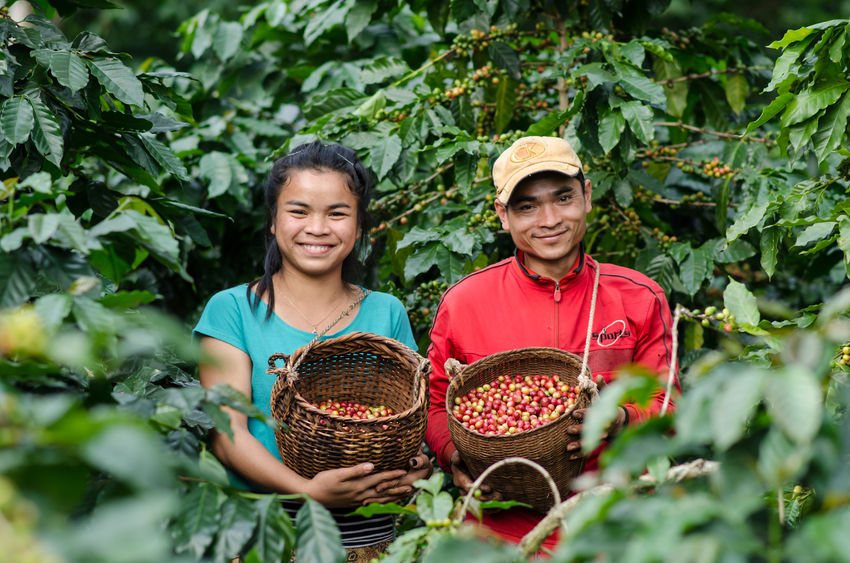 Are you someone who drives innovation and change? Fellowships for social entrepreneurs are available in a wide variety of fields including education, health, economics and the environment. Bookmark to your ProFellow profile these professional social entrepreneurship fellowships for innovators globally.
Long-term Fellowships 
Echoing Green Fellowship: Echoing Green's world-renowned, and highly competitive, 2-year Fellowship program provides more than $2 million in seed funding to a diverse group of the world's most promising social entrepreneurs. Fellows receive up to $90,000 in funding to launch new organizations, health insurance and professional development stipends, access to Echoing Green's robust network (500+ alumni), leadership development opportunities, and one-to-one support and counseling. Applicants must be fluent in English, have an independent social entrepreneurship organization in the startup stage (2 years or less), and be committed full-time to their venture.
Draper Foundation Grants: The DRK Foundation seeks to dramatically improve the lives of people and the world around us through innovative strategies, systems changing approaches, and disrupting technologies. To do this, the DRK Foundation partners with entrepreneurs to build strong and capable organizations. DRK grants provide significant funding, mentorship and an unparalleled network of entrepreneurs. Candidates must be experienced, dedicated social entrepreneurs with a developed, early-stage idea for a non-profit organization based in the United States. The DRK Foundation provides $300,000 in unrestricted startup funding, paid over 3 years.
Voqal Fellowship: The Voqal Fellowship is an investment in a new generation of social entrepreneurs working for social justice, progressive politics or transformative media and technology. Voqal Fellows receive a $30,000 stipend and are expected to complete a project in six months. Candidates must have 3-5 years of work experience and may not be currently enrolled in a graduate program. The fellowship is intended to provide an opportunity to build out an idea or concept that would not be possible to accomplish with a full-time job. Qualifying fellows may also be eligible to receive an additional stipend to help offset the cost of personal health insurance. Ideal candidates for the fellowship are driven, tech-savvy social change agents who thrive under self-direction.
Global Good Fund Fellowship Program: The Global Good Fund accelerates the development of high potential young leaders tackling the world's greatest social issues through entrepreneurship. They achieve this by investing both targeted human and financial capital in leaders through a 15-month fellowship program. We support our Fellows are supported in their natural work environments, paired with personalized executive coaches, and provided up to $10,000 in funding. They also provide Fellows with leadership assessment resources, a network of peer leaders, and sector expertise.
Diana Davis Spencer Fellowship Program: This program provides mentorship and funding to U.S.-based entrepreneurs whose enterprises are creating jobs for Americans over 50 years of age. The entrepreneur can be any age. Each Fellow will be paired with a business executive mentor and receives leadership assessment resources, a peer network, sector expertise, and $20,000. The duration of The Diana Davis Spencer Fellowship is 15-months and participation is largely virtual.
Ashoka Fellows: Ashoka Fellows are leading social entrepreneurs who we recognize to have innovative solutions to social problems and the potential to change patterns across society. Ashoka Fellows work in over 70 countries around the globe in every area of human need. From nomination to election as a Fellow, candidates go through an extensive series of in-depth interviews, a judging panel, and a final executive board vote. There are no age, education, class, race, or other such bars to election. The three year fellowship includes a living stipend to cover all expenses (customized for each Fellow). Applications accepted all year round on a rolling basis.
LGT Impact Fellowship: As part of LGT VP's support to scale proven local solutions, the ICats Impact Fellowship Program was established to provide additional know-how to social organizations. The selected Fellows form a class by meeting with their peers in Zurich (Switzerland), undertaking an orientation training before the assignment and receiving intense support throughout their engagement. Fellows participate in an 11-month, full time engagement in social organizations located in Latin America, Africa, India, Southeast Asia and China. Fellows receive a fixed remuneration package to cover basic costs of living during the engagement, insurance and travel.
Resolution Fellows: Resolution Fellowships recognize young leaders for their initiative and innovation in addressing social challenges through social entrepreneurship. Resolution provides Fellows with access to a full ecosystem for a new social entrepreneur. This includes seed funding of up to $3,000 per team to launch the venture proposed for a Social Venture Challenge, along with ongoing mentorship, pro bono services, robust support and access to the Resolution network. You must be a current undergraduate student in college or university and a Founder of the Social Venture you are proposing.
Hilliard P. Jenkins Fellowship: Frontline Solutions designed the Hilliard P. Jenkins Fellowship for emerging leaders interested in the intersection of social justice, entrepreneurship, and consulting in the non-profit sector. The program is structured as a summer internship with supplemental professional development opportunities. HPJ Fellows are placed at one of Frontline's three offices in Durham, NC, Philadelphia, PA or Washington D.C. Fellows receive introductions to organizations in their base office and around the country, and also work on a variety of high-impact projects. Fellows are paid $15/hour.
Shuttleworth Foundation Fellowship: We provide funding for dynamic leaders who are at the forefront of social change. We identify amazing people, give them a fellowship grant, and multiply the money they put into their projects by a factor of ten or more. We are looking for social innovators who are helping to change the world for the better and are looking for some support through an innovative social investment model. The value of the grant is the equivalent of a year's salary, a contribution towards expenses plus access to a travel allowance. In addition, the Fellow will have access to potential project funding from the Foundation.
Open Society Black Male Achievement (BMA) Fellowship: The BMA fellowship is for social entrepreneurs who are starting up new and innovative social entrepreneurship organizations dedicated to improving the life outcomes of black men and boys in the U.S. The fellowship is for 18 months and provides fellows with $70,000 start-up capital, health insurance and professional development stipends, access to technical support and pro bono partnerships; and a community of like-minded social entrepreneurs and public service leaders.
Wild Gift Fellowship: Each year, Wild Gift selects a small group of "better world entrepreneurs" age 21 to 35 for a fellowship rooted in wilderness-based programs focused on developing leadership and business skills while also building a lifelong support network. The fellowship includes a guided three-week deep wilderness trek, business and individualized training and coaching, engagement with the Wild Gift fellow and supporter network, as well as ongoing engagement through alumni retreats and experiences. Wild Gifts works with entrepreneurs from seed stage to fully operating social/environmental ventures. Fellowship applications open in winter each year and fellows are selected by June/July of the same year.
Rolex Awards for Enterprise: Each Rolex Award for Enterprise is given for a new or ongoing project anywhere in the world – one that deserves support for its capacity to improve lives, or protect the world's natural and cultural heritage. The Rolex Awards support pioneering work by young visionaries, age 18 and older, in 5 areas: applied technology, cultural heritage, environment, exploration and discovery, and science and health. Each Laureate receives 100,000 Swiss francs for his or her project. Young Laureates receive 50,000 Swiss francs. Rolex Laureates are of all nationalities and backgrounds.
Rhode Island Innovation Fellowship: The Rhode Island Innovation Fellowships is an annual program to stimulate solutions to the state's challenges. Made possible through the vision and generosity of philanthropists Letitia and John Carter, the program will award two applicants up to $300,000 over three years to develop, test and implement innovative ideas that have the potential to dramatically improve any area of life in Rhode Island. Although you do not have to live in Rhode Island to apply, you must commit to living in Rhode Island during the Fellowship. 
Baltimore Community Fellowships: The Baltimore Community Fellowships program seeks dynamic activists and social entrepreneurs interested in implementing projects that address problems in underserved communities in Baltimore city. Fellowship awards are in the amount of $60,000 over 18 months. Fellowships are for initiatives that take place in Baltimore City. Applicants may come from any field, including—but not limited to—business, management, the arts, law, medicine, education, architecture, and engineering. Individuals from underserved communities and people of color are strongly encouraged to apply.
Short-term Fellowships
Inspiring Capital MBA Fellowship: Inspiring Capital's MBA Fellowship is a 10-week, paid fellowship based in New York City that trains top MBA students to use their business expertise for social good and staffs them on a project for a high-performing not-for-profit or social venture to help the organizations develop sustainable business strategies. Fellows receive: 150 hours of expert training; hands-on experience working in the social impact space; individual career guidance; access to the Inspiring Capital network; and a chance to broaden their MBA network with a cohort of top-tier MBAs who want a career with purpose. Fellows receive a stipend of $3000 for the summer.
Open Hands Fellowship for Young Women Entrepreneurs: Open Hands' two week entrepreneurship boot camp and pitch day provided an opportunity to amplify the impact of 20 young female entrepreneurs from the United States and Jordan. The program encompassed entrepreneurial training, mentoring, team projects, and a pitch competition with more than $150,000 in grant prizes.
Cordes Fellowships: Cordes Fellowships provide exceptional social entrepreneurs and nonprofit leaders engaged in poverty alleviation and economic justice enterprises the opportunity to participate as Delegates in the Opportunity Collaboration, a four-day problem-solving, strategic retreat. Cordes Fellows attend the full Opportunity Collaboration in Ixtapa, Mexico, and take part in all Delegate sessions. The all-inclusive Cordes Fellowship includes all on-site costs for housing and meals (5 nights lodging, 3 meals per day), gratuities, airport shuttle, etc. All Fellows are responsible for their own roundtrip airfare. Financial need is a primary consideration. 
Bluhm/Helfand Social Innovation Fellowship: The BHSI Fellowship was designed and created in 2011 by Leslie Bluhm and David Helfand as a way of advancing the next generation of social innovators, entrepreneurs and change agents. The BHSI Fellows are hosted in Chicago for Chicago Ideas Week, in October each year, all expenses paid. Fellows gain exposure for their organization, establish a community of support, and receive a $10,000 financial contribution for their venture. All applicants must be 35 years of age or younger. Applicants may be from anywhere in the world and ventures may be for-profit or not-for-profit entities.
Fellowships Exclusively for Non-U.S. Citizens
Acumen East Africa Fellows Program: The Acumen East Africa Fellows Program is a one-year, fully-funded leadership development program that gives 20 individuals from across East Africa the training they need to accelerate their social impact and leadership potential. Fellows participate in five seminars and travel and accommodations are covered. During each seminar, Fellows receive world-class trainings on topics ranging from design thinking to adaptive leadership. Candidates are entrepreneurs who started their own organization, or individuals who are influencing change within an existing organization.
Young African Leaders Initiative Regional Leadership Center Fellowships: Launched by U.S. President Barack Obama, the YALI Regional Leadership Centers in Africa provide high-quality training, mentoring, and networking support to exceptional young African leaders between the ages 18 and 35. Four Regional Leadership Centers in Ghana, Kenya, Senegal, and South Africa. Selected cohorts of participants engage in innovative leadership training across three tracks of study: (1) Business and Entrepreneurship, (2) Civic Leadership, and (3) Public Management. The program covers the cost of travel, housing and meals and the customized academic and leadership course.
The Accountability Incubator: The Accountability Incubator Lab's flagship initiative to provide passionate and innovative young leaders from Nepal, Pakistan and Liberia with catalytic support to develop and implement low-cost, high-impact solutions for accountability in their communities. The two-year intensive program provides accountapreneurs with: training and knowledge building; hands-on mentoring and management support; network and community building; media outreach; and up to $10,000 in seed funding contingent upon performance. Participants are expected to work a minimum of 20 hours per week in order to effectively develop their project. Applicants must be under 35 years of age and based in or willing to travel to Monrovia, Kathmandu, or Islamabad.
Villgro Fellowship: The mission of the Villgro Fellowship is to build a pipeline of leaders for the social enterprise sector in India. The year-long fellowship begins in July with 4 weeks of intensive multidisciplinary induction training at our Chennai headquarters. Following training in Chennai, Fellows begin their 10-month field placements with our incubatee companies. We are looking for skilled and committed individuals with 3-7 years of strong business experience. While our preference is for Indian applicants and applicants of Indian origin, we welcome applicants of other nationalities. A stipend and travel expenses are provided. 
© Victoria Johnson 2016, all rights reserved.