The Robertson Foundation for Government Fellowships fully fund master's degrees in international relations, policy, and related fields at select partner universities. Individuals interested in a fellowship may apply to one or more of RFG's partner schools. Applicants must be U.S. citizens and have functional fluency in a foreign language (or attain by graduation). Fellows work for the federal government for a minimum of three of the first seven years after graduation.
​Kelli Sunabe is among the 35 Peace Corps evacuees at The Maxwell School of Citizenship and Public Affairs at Syracuse University, where she is pursuing her interests in international labor as a Roberts Foundation for Government Fellow. She told us about her experience and shared with us some helpful application tips!
1. What inspired you to apply for the Robertson Foundation for Government Fellowships?
I was finishing up my tenure as a Peace Corps China volunteer and knew I wanted to pursue the Master's in Public Administration and International Relations dual degree program at the Maxwell School of Citizenship prior to evacuation due to the Covid-19 outbreak. I wanted to study how the federal government enforces labor laws beyond our borders, how they could be improved, and how future policies can avoid the pitfalls of past policies. My goal is to work for the Department of State in the Office of International Labor Affairs to ensure companies are treating workers ethically abroad.
As an undergraduate at the University of Hawai'i at Mānoa I participated in an Executive MBA summer program in which I visited factories in several Asian countries and saw firsthand the squalid conditions of sweatshop workers in the textile industry. As a Peace Corps volunteer, I taught at a vocational college that trains most students to work in factories. I gained insight on Chinese labor practices that have further instilled in me the necessity to recognize the impact policy decisions, be they foreign or domestic, have on everyday people. These experiences catalyzed my desire to work on labor issues. I aspire to continue work that focuses on empowering marginalized people.
Being a Robertson Fellow equips me with the necessary academic opportunities and professional skills to be an effective leader in the Federal Government working on U.S. international labor policies. Membership in the RFG community also gives me a platform to engage with others to enact change and promote higher ethical labor standards throughout the world.
2. What were some of your favorite experiences as a fellow?
Robertson Fellows have the esteemed privilege of partaking in a robust community of like-minded people in the field of public service. The RFG 'ohana, family in Hawaiian, are swift to help and uplift others at a moment's notice. I had an interview for an internship position and when I contacted our RFG advisor, he quickly connected me with alumni who then immediately set up meetings to share advice with me about their application process and work experiences in preparation for the interview. The RFG community was pivotal in my preparation and continues to be a strong support system. 
3. What tips would you give to future applicants to the Robertson Foundation for Government Fellowship?
If you're interested in a career in public service in the federal government, then the Robertson Foundation for Government Fellowship is a great option for you. The Robertson Foundation does not select its Fellows; each school has its own respective application process. I recommend reaching out to your prospective graduate program's admissions advisor to introduce yourself and ask about financial aid options. This was how I first learned about the RFG fellowship, which perfectly aligned with my career aspirations and gave me the opportunity to pursue higher education.
I also suggest familiarizing yourself with the RFG website and looking at current or former Fellows from your prospective school(s). There is the option to contact Fellows directly from the website and ask questions you may have about your intended program.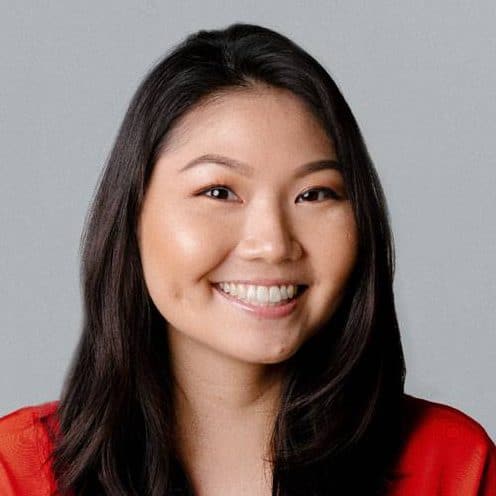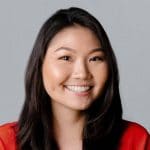 ​Kelli Sunabe is a Master of Public Administration and Master of Arts in International Relations joint degree candidate at the Maxwell School of Syracuse University with a focus on international labor policy. She went to undergrad at the University of Hawai'i.
© ProFellow, LLC 2021, all rights reserved