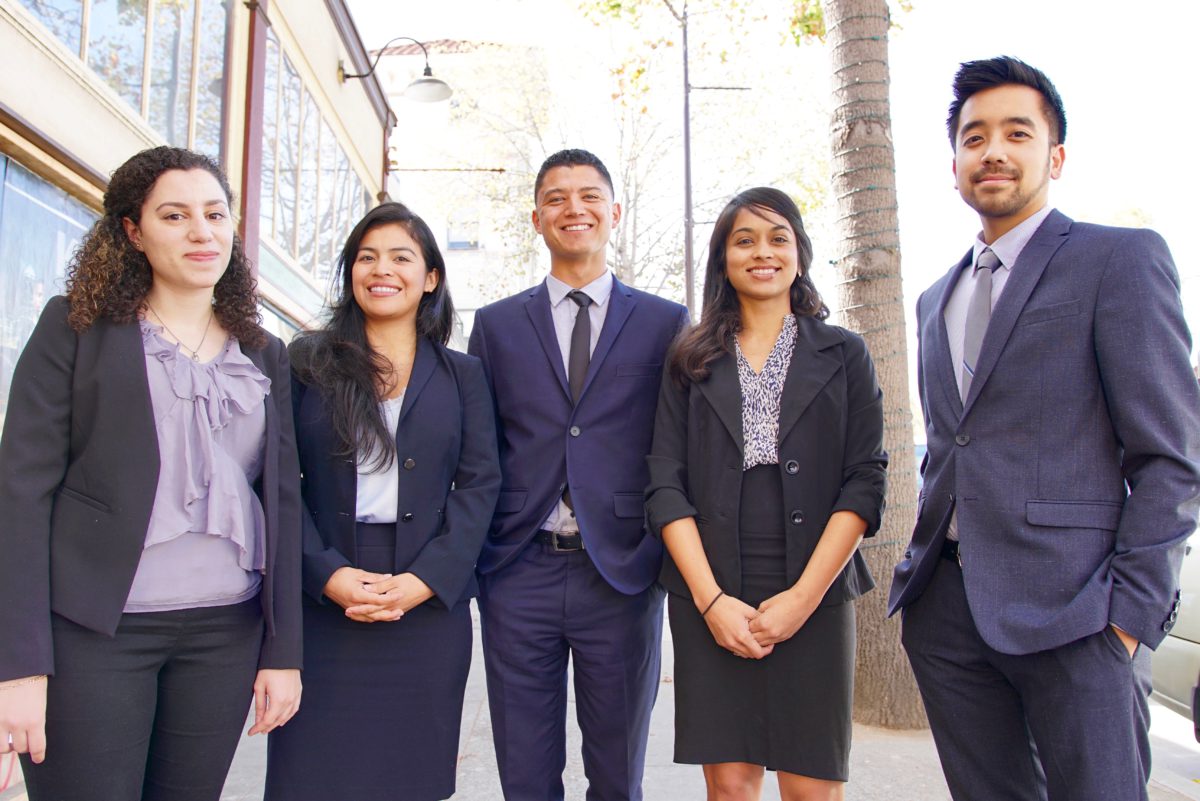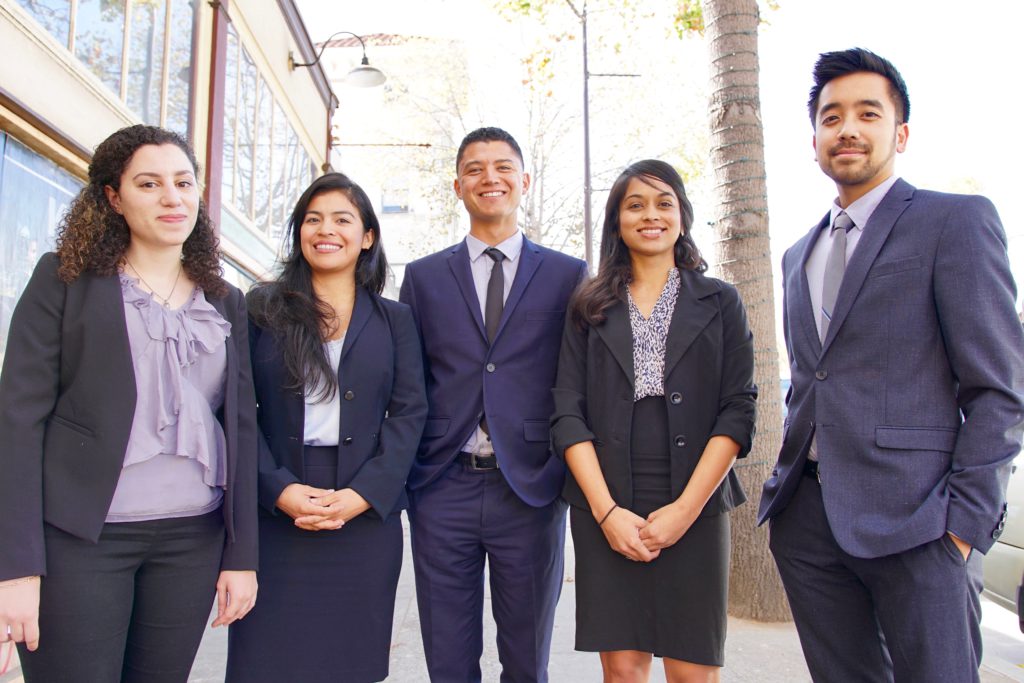 The Greenlining Institute Fellowship offers year-long training programs for young public policy leaders. Based in Oakland, California, fellows work in teams with a shared policy focus to engage with community stakeholders, implement projects, and receive personal and professional development. 2016-17 Telecommunications Fellow, Vinhcent Le, shares his application tips and early experiences with the Greenlining Fellowship. 
1. What inspired you to apply for the Greenlining Institute Fellowship?
My path to the Greenlining Fellowship started when I was a first-year law student volunteering at the Orange County Public Defender. I gravitated towards the public defender because I was deeply uncomfortable with the idea that some people could "buy" a type of justice that the poor couldn't afford. For the next three years, I spent my summers in different courtrooms and libraries writing motions, researching case law, interviewing clients and listening to their stories. It was these stories that drove me to the Greenlining fellowship.
Client backgrounds are the backbone of sentencing hearings; they are a way to explain to a judge or jury why a client deserves leniency. As I wove their stories into my arguments, I found myself constantly circling back to the idea that my clients were the product of a cycle of poverty, a reflection of our society's disinvestment in education, health and professional development in the communities that needed it the most. I began to think that there was more I could do to address these problems, and I started to look at positions outside of criminal defense.
When I came across the Greenlining Fellowship, everything clicked. I saw an organization that was tackling the problems I'd railed against in my sentencing positions. Greenlining advocates for public and private investments in communities of color on multiple fronts with the idea that increasing economic opportunity allows the next generation financial security, breaking the destructive cycle of poverty.
My grandparents fled the Vietnam War with nothing but their children, my parents. As they settled into a new life in America, the federal government gave them the financial and social support to thrive. Today, my parents achieved their version of the American Dream and paved the way for me to go to law school and do the same.  As I reflected on my own personal history, I saw that I wanted to be a part of an organization that advocated for the same opportunities that my family had. I wanted to be a part of the Greenlining Institute.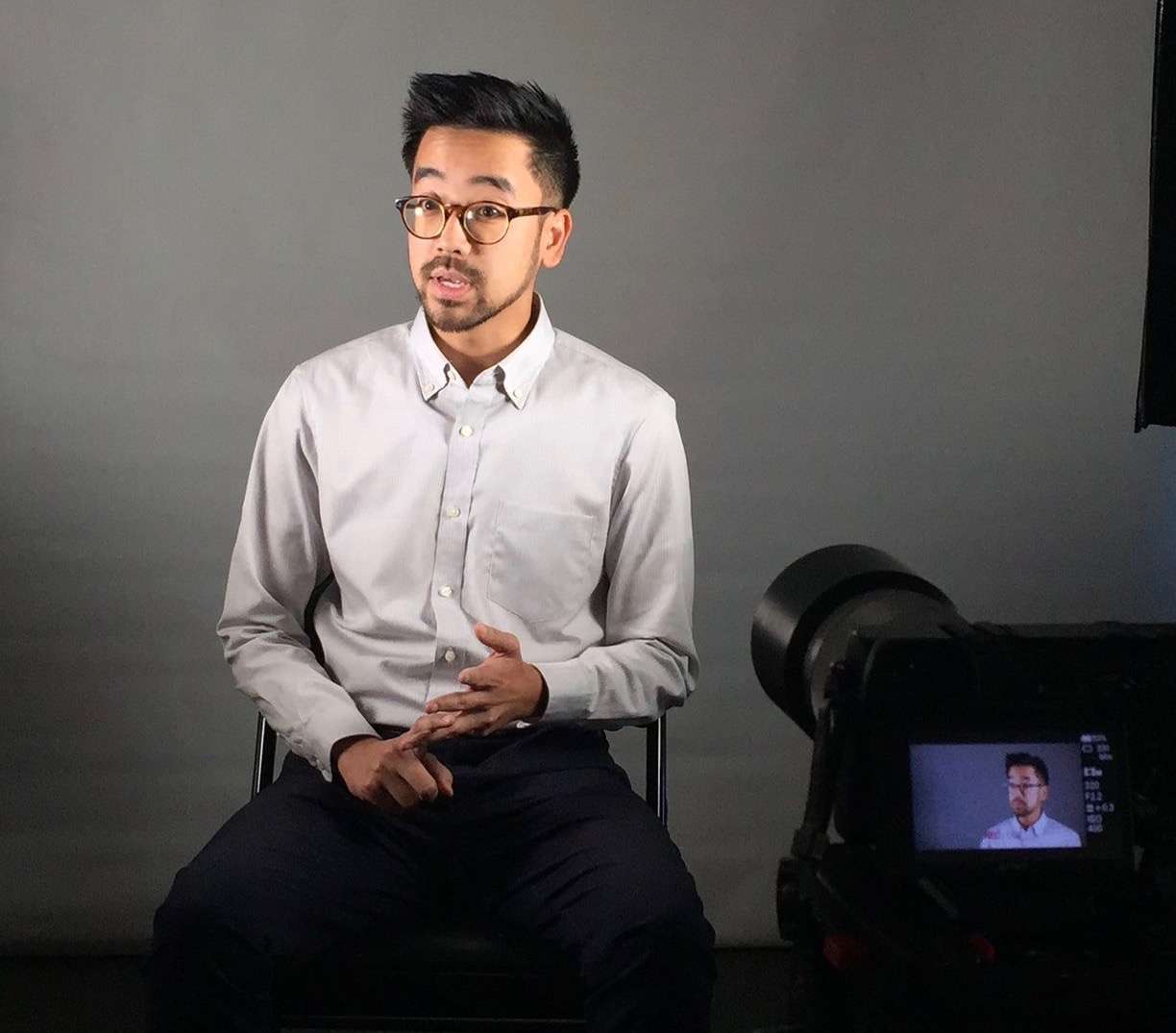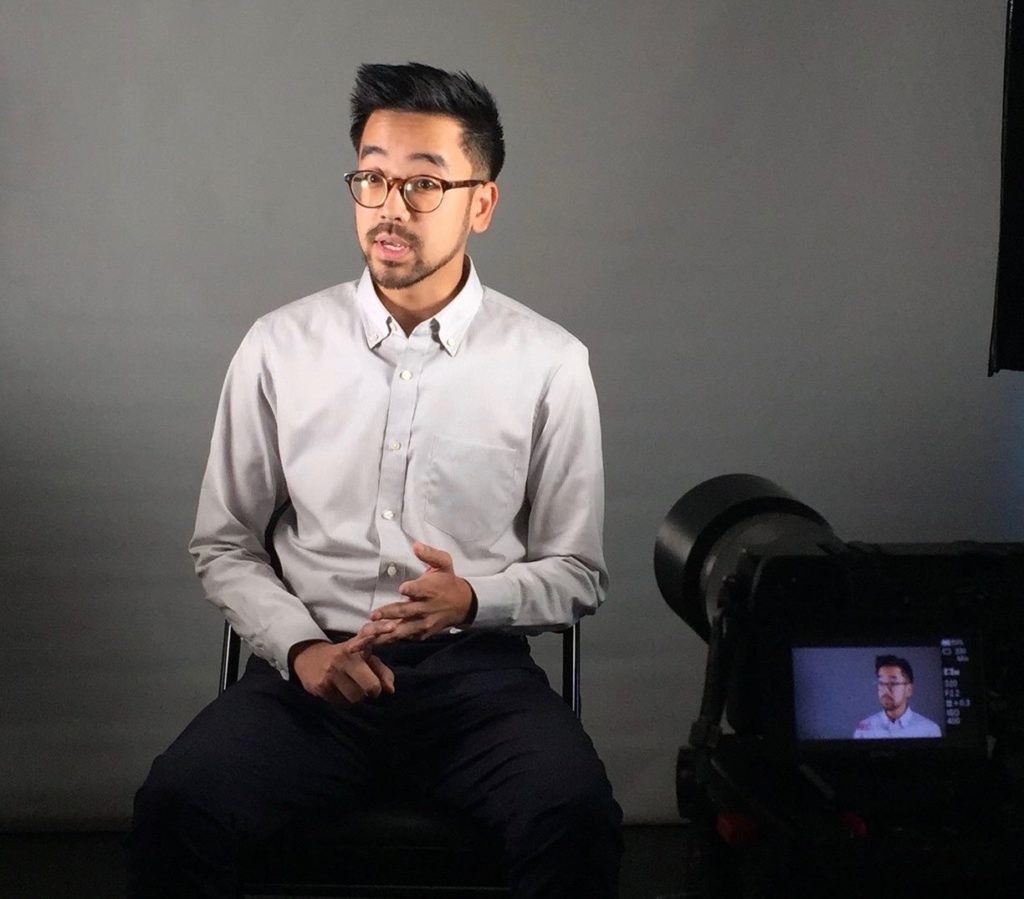 2. What is a typical week like for a Greenlining Fellow?
There are two main components to the fellowship: the academy and the advocacy. The academy portion consists of one or two workshops a week designed to teach fellows the skills to succeed both professionally and personally. The professional development workshops are invaluable and cover topics like community organizing, research and writing, media trainings (fellows get the opportunity to interact with journalists and news media) and networking. The personal development workshops focus on things like stress reduction, meditation and mindfulness. To be honest, I came to Greenlining a bit skeptical of the personal development curriculum because I didn't think I really needed personal development or those types of soft skills, but surprisingly those workshops have become my favorites.
The advocacy part of Greenlining depends largely on what team you're on. As the Telecommunications Fellow, I spend my time researching and writing comment letters to regulatory bodies or creating reports and factsheets to influence policymakers. In addition, my role has me interacting with groups outside of Greenlining. I'm frequently on calls or in meetings with other non-profits or regulators to discuss solutions or strategies for increasing broadband usage and economic opportunities for our communities. I'm also fortunate that my team also allows me to spend time on a telecommunications-related "passion project" of my choosing.
As for our other teams, our two environmental legal fellows, Yesi and Sona, help shape and implement California's environmental policy. Yesi's work focuses on how California should distribute grants to help reduce pollution and increase technical jobs in disadvantaged communities. Sona works with regulators to develop California's climate adaptation plan in a way that ensures low-income communities are resilient to the future effects of climate change. Hibba, our economic policy fellow, regularly meets with bankers to advocate for greater home ownership for people of color and small business loans for minority-owned businesses. Daniel is our health policy fellow and he advocates for community health through healthier food options, and healthcare jobs for boys and men of color.
What makes each week interesting is that Greenlining pushes us to get out of the office and into the community. For example, in my second week at Greenlining I found myself in Los Angeles talking to the vice president of Frontier Communications about the importance of affordable broadband for low-income communities. Next, I went to 3-day conference in Napa where I got to network and meet with fellow advocates and regulators while learning more about utilities regulation. In a couple of months, I'll go to Washington D.C. to meet with the Federal Communications Commission to advocate for the Greenlining perspective on issues like Net Neutrality and low-income broadband subsidies. In addition to all of this, there have been several team-building retreats and countless dinners and social events with Greenlining staff, alumni and directors.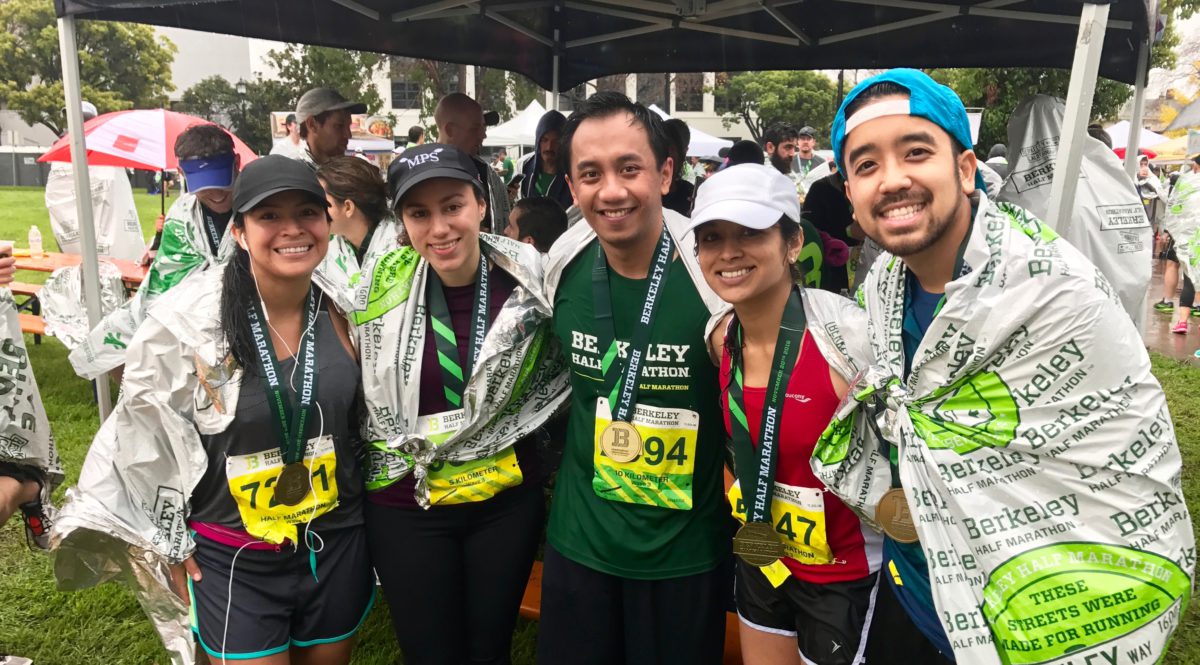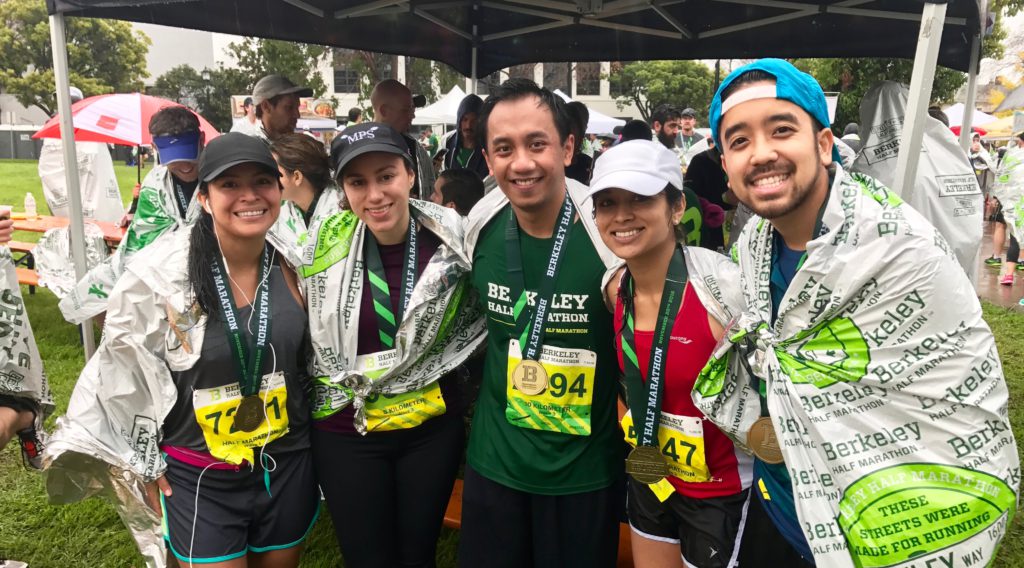 3. What tips would you give others applying to the Greenlining Institute Fellowship?
As an applicant, you should be able to articulate how your undergraduate or law school experience demonstrates a commitment to the public interest and tackling inequality. That means being able to discuss what pro bono or other community activities you participated in and why you chose them. Next, you'll want to connect your skills to Greenlining's work as a public policy-focused organization. For example, I discussed how I analyzed the effectiveness of government policies as a research assistant; I highlighted my knowledge of the regulatory landscape and I mentioned my experience with integrating statistics and data into my work – an important part of the policymaking process. By covering these things in my cover letter, I believe I made enough of an impression to get to the interview stage.
To prepare for your interviews (there can be two or more), I would contact alumni of the Greenlining fellowship and ask them about their experience. There are a lot of them all across the country! My career counselor worked with the Greenlining Institute when she was at the Environmental Protection Agency and gave me some insights that I found valuable during the interview. I would also recommend visiting the Greenlining website and reading the blog posts and publications in the areas you are interested in to get a feel for the policies and perspectives that Greenlining has on those issues. I've always been a bit of a tech geek, and familiarizing myself with the subject area and mentioning my perspectives on net neutrality during my second interview helped me connect with the telecommunications team. My final recommendation is cliché, but be yourself! You'll be asked a bunch of questions in the second interview about your working style and personality. Being honest and showing your interviewer's authenticity as opposed to being a rehearsed robot is key!
Vinhcent Le is the Greenlining Institute's 2016-17 Telecommunications Legal Fellow. He grew up in California and graduated from UC San Diego with a Bachelor of Arts in political science before receiving his Juris Doctor from the UC Irvine School of Law. Vinhcent advocated for clients as a law clerk at both the Orange County and Federal Public Defender's offices. He later clerked with the Office of Medicare Hearing and Appeals as well as the Small Business Administration. Vinhcent's volunteer interests include college-readiness, immigration, and affordable housing assistance projects.
© Victoria Johnson 2016, all rights reserved.