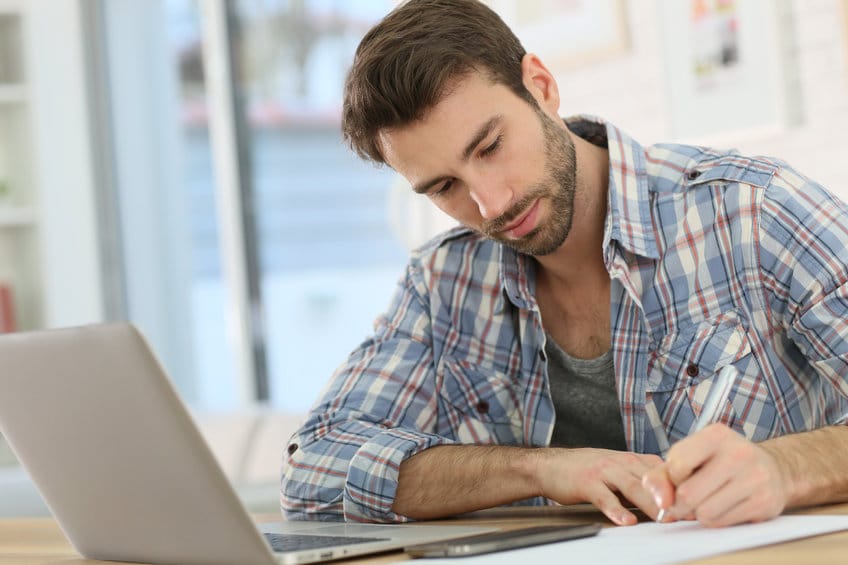 By Jenny Han Simon
The Fulbright U.S. Student Program is one of the most competitive and intense application processes in the realm of scholarships and fellowships. The program describes itself as the following: 
"The program facilitates cultural exchange through direct interaction on an individual basis in the classroom, field, home, and in routine tasks, allowing the grantee to gain an appreciation of others' viewpoints and beliefs, the way they do things, and the way they think. Through engagement in the community, the individual will interact with their hosts on a one-to-one basis in an atmosphere of openness, academic integrity, and intellectual freedom, thereby promoting mutual understanding" ("What Is The U.S. Fulbright Student Program," US Fulbright Program).
This statement on Fulbright's "about us" page reveals several underlying and crucial principles of the Fulbright mission, all of which must be addressed within your application because even if you are the perfect candidate on paper—perfect GPA, stellar resume, amazing recommendation letters, etc.—you may not be the perfect Fulbrighter if your goals don't align with Fulbright's. Simply put, fellowships and scholarships are a mutually beneficial relationship between the grantee and the facilitating organization sponsoring the grantee. If your portrayal of yourself and what you have to offer the program doesn't display a common goal you and the organization are working toward, your application may be passed up. Here are three goals of the Fulbright program to consider as you work on your Fulbright application: 
1. Diplomacy 
Fulbright is, first and foremost, a program that promotes mutual understanding between the United States and other countries. Thus, your application will have to address why you're interested in US diplomacy and how you will serve that mission. Unlike other international exchange programs or experiences, so much of what a Fulbrighter does in their day-to-day work abroad is related to sharing American experiences with locals in the host country while also learning about the host country. For Fulbright English Teaching Assistants, this usually means teaching and discussing American culture and history in addition to the expected duties and responsibilities of an English as a Foreign Language teacher. Researchers are also frequently asked to share their experiences and perspectives on the US with others, sometimes facilitating discussions, hosting clubs and events, and more. When you address this point in your application, you may want to think about how your "American" perspective and experience differ from other Americans. What distinctions do you bring? What are you uniquely positioned to share about the United States?
Additionally, the way in which you share your opinions with those in your host country is important. Diplomacy is much more complicated than just making friends and being likable; it requires openness while maintaining respect. Although many US citizens take issue with several aspects of the US government and society, speaking negatively about the US abroad is not something Fulbright looks for in its grantees. Likewise, Fulbrighters must be able to handle unideal situations within the host country with grace. The success of both the ETA and researcher is contingent on creating and maintaining a good relationship with the host institute and colleagues. Ultimately, it is these types of relationships that help build and foster diplomacy and international relations. How will you build these relationships abroad?
2. Community
Community is another fundamental part of the Fulbright experience that is essential to both the Fulbright mission and your happiness abroad. Beyond building relationships with those in the host country, how will you contribute to the lives and experiences of your fellow Fulbrighters? How will you uphold the legacy of Fulbright beyond your grant term? Even though you can choose to interact with your Fulbright cohort as little as possible while abroad, this approach will probably not benefit you whatsoever. Others in your cohort may reach out to you for advice or assistance. You may find yourself feeling lonely and homesick, in need of someone to turn to. In those moments, having built a community within your Fulbright cohort can be a lifesaver.
Beyond the other ETAs and researchers you may find yourself spending time with, you will also likely regularly communicate with the program director of your country, embassy staff, and other workers related to operating the Fulbright program. More likely than not, you will be asked to participate in and even assist in running Fulbright or embassy-sponsored events and programs. While the mission of Fulbright may be rooted in US diplomacy and international relations, and your day-to-day work will be focused on your research or teaching, there are many logistics to be overcome or experiences to be made better by getting to know and establish a relationship with the people you meet as a Fulbright fellow. 
3. Research and/or Education 
Finally, as an ETA or researcher, how are you going to carry out and succeed at the work you'll be expected to do most regularly? Even if US diplomacy is your number one passion and you love the idea of building and being part of a community abroad, your application must also successfully show that you have an interest in either teaching or research and that you will be able to do it well. Ideally, you already have some experience teaching or doing research so that you know the realities of what you're signing up for. It would be wise to reference these previous experiences in your application by addressing the difficulties you experienced, how you overcame them, and why you are ready for more. You should specifically note how the Fulbright experience will further enhance your research or teaching experience. 
Think about what you will do with the experiences and skills gained after your grant is finished. How will a Fulbright experience and everything you take away from it contribute to the larger goals you have for yourself and the work you will do? 
In conclusion…
It's okay not to have all the answers to these questions or have addressed these three points in your initial draft. Whether you're in the writing process, revision process, or even preparing for the interview stage, keeping these three points in mind will make you a stronger applicant and will also prepare you for the reality of being a grantee. Good luck!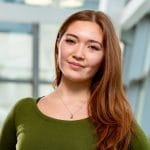 Jenny Han Simon currently lives in New York City. She was a Fulbright ETA in Mongolia (2019-2020) and a participant of the Critical Language Scholarship (2018). She graduated from the University at Buffalo in 2019 with a BA in English and Linguistics.
© ProFellow, LLC 2021, all rights reserved.