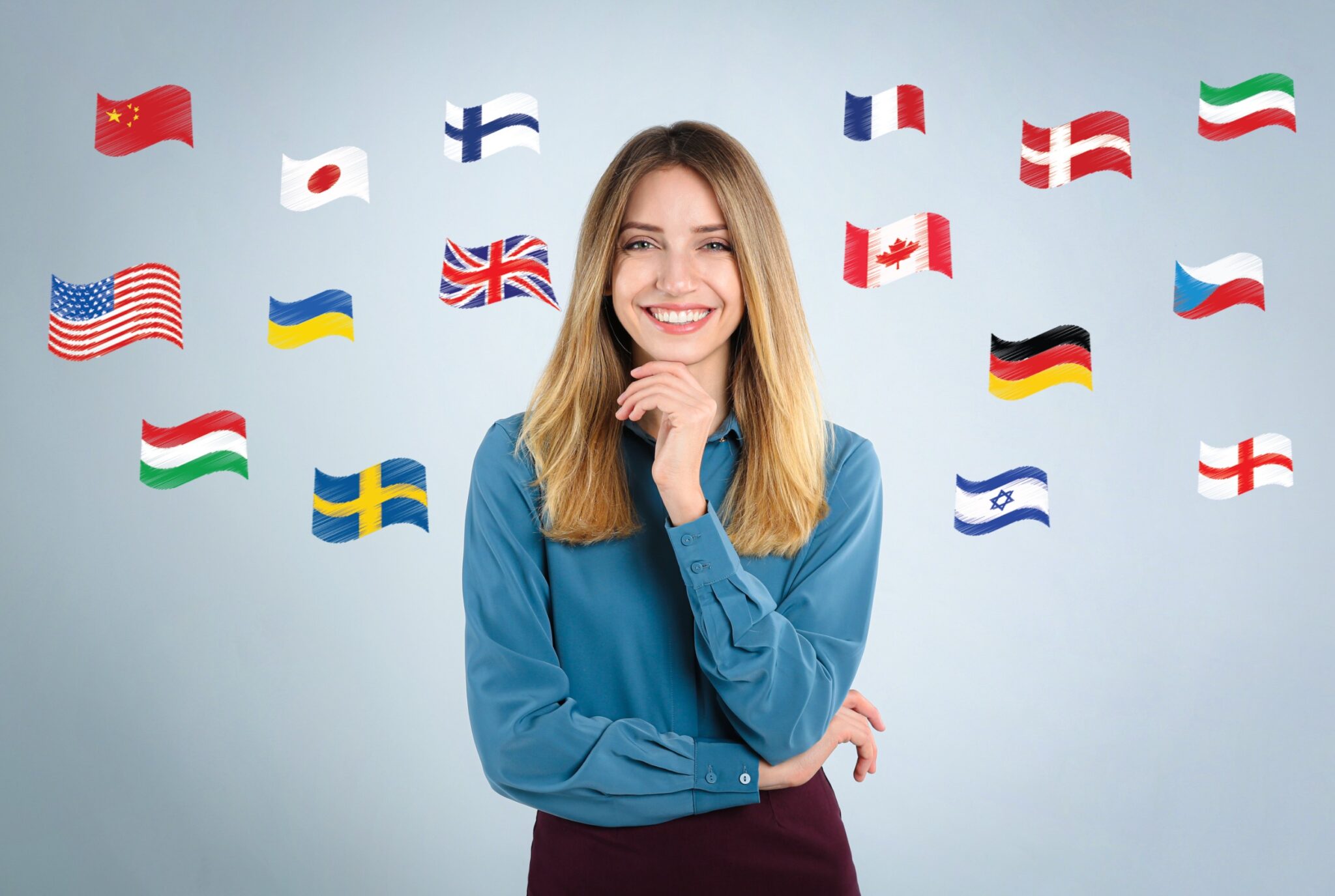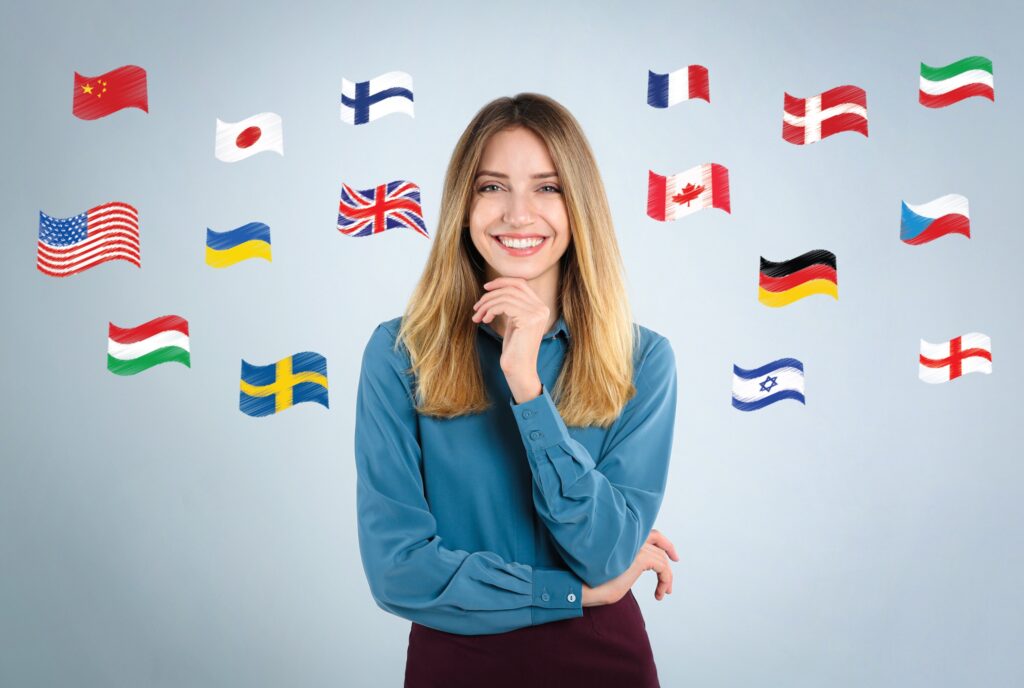 The Fulbright Association and its Program, founded in 1946, offer students, college and university faculty, artists, and professionals from different fields in any career stage the opportunity to teach, conduct research, and carry out professional projects worldwide. The Fulbright Program aims to foster a space for researching, studying, and teaching that will allow a deeper understanding of differing cultures and lifestyles. Since its founding, Fulbright has had more than 400,000 alumni (140,000 from the U.S.) and offers over 400 awards in more than 160 countries, meaning there are many program options and plenty of resources and tips for applicants, grantees, and alumni alike.
With the national competition deadline for 2024-2025 on October 10, 2023, now is the perfect time to start working on your application. The application process can be intimidating, so we've gathered six of the most valuable resources for the upcoming Fulbright Grantee! Below are links to informational sessions, tips and interview articles, and anything else you might need to prepare for this highly competitive program.
1. Fulbright U.S. Student Award Website
The Fulbright U.S. Student Program, generally lasting the length of an academic year, is one of the most popular programs. This program offers two prominent awards. Fulbright Study/Research Awards allow students to pursue graduate study abroad or design and pursue research projects with the help of a host institution. Fulbright English Teaching Assistant Awards, also known as a Fulbright ETA, allow aspiring educators to teach English abroad. The Fulbright U.S. Student Program offers specialty awards for master's and doctoral study at foreign universities.
The Fulbright U.S. Student Program website contains valuable resources and information about these programs:
a. Fulbright's Application Resources
All the information about the Fulbright U.S. Student Program Awards are on the website's Getting Started page! This page includes detailed information about the different types of awards, application requirements, and a link to the application portal. There is also an application checklist for Fulbright Study/Research Awards and the Fulbright English Teaching Assistant (ETA) Awards. Here you can also find out your eligibility status. United States students are generally eligible if they have obtained their Bachelor's degree by the program's start date. However, some programs have more specific requirements, which are on this page.
b. Information Sessions
One of the most notable resources on this website is the Information Sessions available to all potential grantees. There are webinars, FPA events, campus visits, and conferences in all 50 states. The sessions include information on other regional programs, applying as a person with disabilities, alumni advice for BIPOC, and many more!
c. Find Your University's Fulbright Advisor
If you're an enrolled student, you must apply through your college or university and contact your university's Fulbright advisor. Your advisor will help you decide which program, country, and program works best for you. The Fulbright website has a page dedicated to assisting applicants with finding their advisors and information on how to contact them.
2. Fulbright U.S. Scholar Award Website
Another of the most popular programs is the Fulbright U.S. Scholar Program. This program is for experienced scholars and researchers and offers research/open study programs primarily. This website includes information about all of the Fulbright U.S. Scholar Awards. Under the Fulbright U.S. Scholar umbrella are awards that include the Fulbright Scholar Awards and Fulbright Distinguished Chairs Awards for PhD or experienced practitioner research or university teaching, country-specific Fulbright Postdoctoral Awards, and the Fulbright International Education Administration Awards for international education professionals and senior higher education officials.
The Fulbright U.S. Scholars Program website includes valuable resources, including:
a. Application Steps and Requirements
Get detailed information about the application components, and also register for a live webinar or an "office hour" meeting to have your questions answered by IIE staff.
b. Scholar Liason Toolkit
The Fulbright Scholar Liaison Network is a community of higher education administrators, faculty, and Fulbright Program alumni at campuses across the United States. This toolkit helps aspiring Fulbright Scholars make contacts and receive advice on the application process.
c. Fulbright Scholar Directory
You can view 50,000+ Fulbright alumni and their projects and host institutions in the Fulbright Scholar Directory.
3. ProFellow's Fulbright Application Resources
a. ProFellow Database of Fulbright Awards
ProFellow's free database lists more than 40 Fulbright award programs, including the core programs and some specialty awards. When you create a free ProFellow account, you can browse and bookmark awards to keep track of programs of interest. Also, we publish a list of the new Fulbright awards offered in individual countries every year. See the New 2024-2025 Fulbright U.S. Student Program Awards for Students and Young Professionals.
b. ProFellow's Fulbright Application Tips and Fulbright Interviews
Here at ProFellow, we have done our best to gather insider tips and other resources for upcoming Fulbright grantees. Based primarily on interviews with previous grantees, these resources include advice on what to include in your application, how to make the best use of your university fellowship office, what applying as an at-large candidate looks like, how to choose a host country, how to devise the best statement of grant purpose, how to prepare for a Fulbright interview, and many more! ProFellow has interviewed many Fulbright winners across all programs to feature their personal experiences and application tips!
c. Fulbright Applicant Mastermind Workshop
ProFellow's founder and Fulbright alumna, Dr. Vicki Johnson, has also devised a workshop that provides insider information on how to put together the best application possible. This workshop includes tips for choosing the best host country for your needs, putting together your recommenders, and ensuring your application stands out above the rest. The 3-hour workshop is available here!
4. Fulbright Together
Beginning in 2022, Fulbright Together is a resource for new Fulbright grantees to connect with alumni and other Fulbright professionals in a mentorship program that promotes personal and professional growth within the Fulbright community. Fulbright Together is a great option for both upcoming Fulbright grantees and experienced ones looking to engage with each other in a meaningful way!
Currently, 57 local chapters across the U.S. are available for new Fulbright scholars. Alums residing in the area lead and manage these chapters to create a collaborative community for networking and connecting.
5. Fulbridge
Fulbridge is a program designed to connect current and past Fulbright grantees to create meaningful relationships and promote cultural exchange even after the program has ended. This program, founded by Zoë Gioja in 2015, is another excellent opportunity to interact with past Fulbright grantees for the best advice, application tips, or companionship.
The site contains many resources for Fulbrighters, including a lesson catalog for ETAs, research workshops, and a blog for alumni to tell their stories. These are fantastic resources to connect with other Fulbright grantees and learn more about teaching, researching, and studying!
6. Fulbright Association
The Fulbright Association was established in 1977 to foster a connection between alumni of the Fulbright program through service projects, networking, and continuing education. There are 54 chapters throughout the U.S., and more than 230 programs happen yearly for visiting Fulbright alumni. These programs include professional development opportunities, educational events, volunteer activities, music and arts presentations, and more! The Fulbright Association is an excellent resource to connect with other Fulbright alumni.
This list of programs is perfect for any Fulbright grantee, past, present, or future, so be sure to save them to your free ProFellow account! Happy Fulbright season!
If you enjoyed this article, you may also be interested to read 40 Alternatives to the Fulbright US Student Grant for International Study and Research.
© 2023 ProFellow, LLC, all rights reserved.